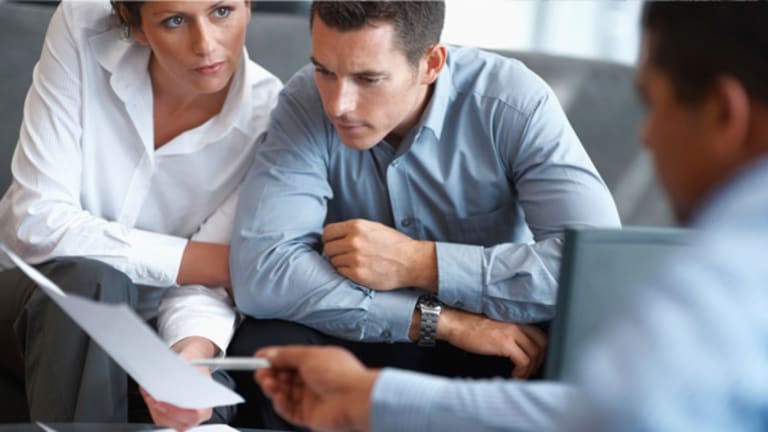 Today's Outrage: Desperate Times for Citi
Selling Smith Barney will unleash pent-up investor demand to unravel the patchwork bank.
Could
Citigroup
(C) - Get Report
look any more desperate?
CEO Vikram Pandit said he didn't want to sell Smith Barney -- one of the best assets Citi owns -- but
is looking more and more like done deal.
Citi's desperation will be
Morgan Stanley's
(MS) - Get Report
gain. The $2 billion to $3 billion that Morgan will reportedly pay for a 51% stake in Smith Barney sounds cheap.
Pandit was right to fight this. It doesn't matter that Citi may retain a minority stake after turning over the brokerage to Morgan. If Citi gives up control of Smith Barney, then the pent-up pressure to unravel the entire mishmash of Citi's holdings may become overwhelming. He knows this, which is why he's been so outspoken against selling Smith Barney and why he's trying to structure a sale that isn't a sale.
If Citi's lucky, maybe a two-part exit will help get a final price tag that closer reflects what Smith Barney is really worth. Maybe a phased sale also lets Citi write up the value of its remaining stake in Smith Barney and put a few billion dollars of capital on its books, as
Bloomberg News
suggests.
But considering Citi took on $45 billion in taxpayer rescue funds, all of this seems like small money. It's the first tiny step down a slippery slope.
No matter how the Smith Barney deal gets structured, it will whet investor appetite for more divestitures by Citi.
This could be the beginning of the end.