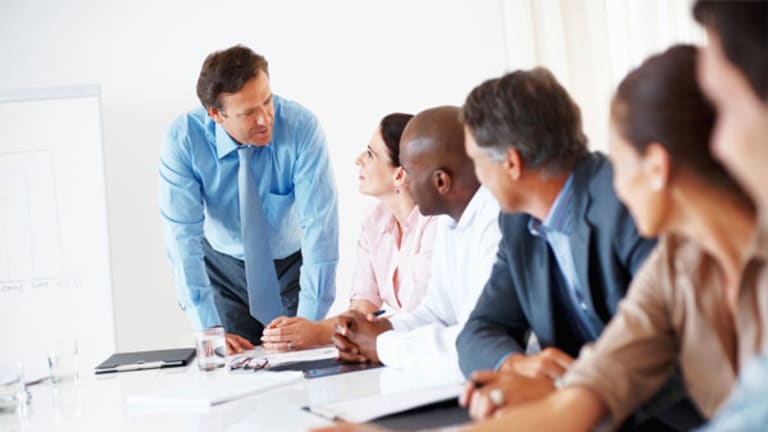 Tobacco & Beer Stocks Show True State of Economy: Today's Outrage
Tobacco and beer stocks are showing just how bad people feel about the economy. We're down, so the stocks are up.
Tobacco and beer stocks are showing just how bad people feel about the economy. We're down, so the stocks are up.
NEW YORK (
) -- Call it a sign of the times -- tobacco stocks are considered best buys by at least one fund manager, Charles Norton who oversees the
Vice Fund
(VICEX) - Get Report
.
Granted, Norton's specialty is investing in companies that capitalize on bad habits such as smoking and drinking.
Yet it still says something about the state of the economy that stocks such as
Philip Morris International
( PMI) are delivering great returns. (To read more of Norton's comments, click over to
)
According to Norton, global cigarette demand is "proving to be exceptionally resilient."
That explains the 7% jump in Philip Morris International, which holds the international rights to the top-selling Marlboro brand, and the 17% jump in shares of
Altria
(MO) - Get Report
, which peddles Marlboros and other smokes in the U.S.
Reynolds American
(RAI)
-- home of the Camel, Pall Mall and Winston brands -- is another smoking hot stock with an 11% gain this year.
On the booze side, brewers are the big winners. Expensive wines and single malt scotches may squeeze the wallet too much, but beer is a recession necessity.
Anheuser-Busch InBev
is enjoying a 61% spike this year -- despite the brouhaha over the presidential beer party that raised the question of whether it's un-American to drink Bud now that it's owned by the Belgians.
SABMiller
, another foreign owner of an American classic, is up 15% year to date.
Meanwhile,
Boston Beer Co.
(SAM) - Get Report
, maker of Samuel Adams and one of the few remaining publicly traded U.S. brewers, is up 35%.
Cheap wines also illustrate the point. For example, Charles Shaw, aka Two Buck Chuck , which is sold at Trader Joe's grocery stores for $1.99, is among the top-searched topics this morning on
Google
(GOOG) - Get Report
.
While this is by no means a scientific evaluation, the evidence indicates that the economy is driving people to smoke and drink more.
So for the health of the nation, we need this recession to be over.
Then we can get back to drinking from the top shelf, which would be much appreciated by the folks at
Brown-Forman
(BFB)
since the maker of Jack Daniel's and Korbel champagnes is suffering a 17% drop in its share price.
--Written by Glenn Hall in New York.
Glenn Hall is the New York-based Editor in Chief of
TheStreet.com
. Previously, he served as deputy editor and chief innovation officer at
The Orange County Register
and as a news manager at
Bloomberg News
in Frankfurt, Amsterdam and Washington, D.C. As a reporter, he covered business and financial markets, worked in both print and television in the U.S. and Europe, and conducted in-depth investigative coverage at
The Journal-Gazette
in Fort Wayne, Ind. His work also has been published in a variety of newspapers including
The Wall Street Journal
,
The New York Times
and
International Herald Tribune
. Hall received a bachelor's degree in journalism and political science from The Ohio State University and a certificate in project and program management from Boston University.