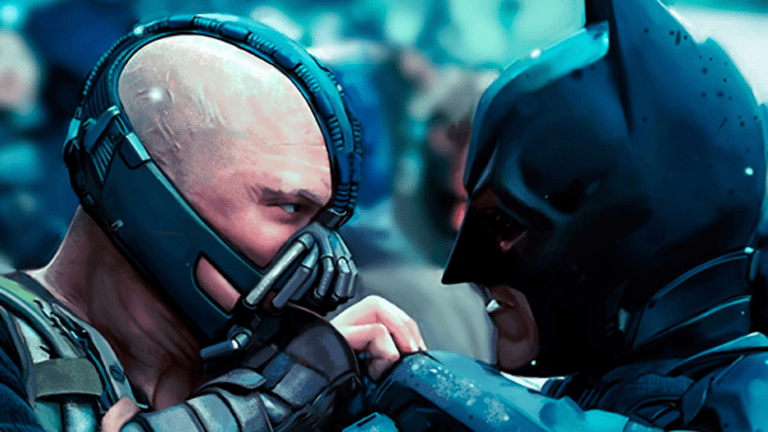 Brutal Reactions to Alphabet and Hasbro Results Show You Need to Be a Trading Mercenary
You need to set the bar higher after these results.
"Either you run the day or the day runs you." -- Jim Rohn
Mercenary Heart
Last Monday, Netflix (NFLX) - Get Netflix, Inc. Report ran like the wind after it released its second-quarter earnings. Last night, Action Alerts PLUS charity portfolio holding Alphabet (GOOGL) - Get Alphabet Inc. Class A Report ran the other way. Hasbro (HAS) - Get Hasbro, Inc. Reportreleased earnings yesterday morning, and was immediately taken out to the woodshed. How do you know? How does a trader know where to place their "educated money"? Tough choices. Last night, a GOOGL straddle expiring this Friday would not have worked, unless you wrote it. That stock was down a rough $31 in morning trading. A straddle (for the kids who do not yet play options) is a simple strategy where one plays volatility, rather than direction. One either buys or sells both a put or call with the same strike price and expiration date in the same underlying security.
A Rare Opportunity in Hasbro May Now Exist, Jim Cramer Hints
The World Is Ending for Small Retailers Thanks to Wars Between Amazon, Walmart and Best Buy
To get long such a strategy for GOOGL playing with just one contract on each side would have cost you a rough $4500 going into the close. You would be out approximately two grand at this point, with the clock ticking on your time premium. Getting short such a strategy would have worked in this instance, but will cut you like May wheat on other days. At least the long straddle limits extreme loss.
The point is that to play these types of high-profile earnings, even for those that trade with a mercenary heart, one must take a directional chance in order to make any money. You must understand not only the companies themselves, and how the fast money crowd reacts to news, but also have the ability to sustain the immediate loss of principal when your directional shot is wrong. You also have to know when not to push it. I played both last week's NFLX results and last night's GOOGL outcome. Both worked to my favor. Do I still play Amazon (AMZN) - Get Amazon.com, Inc. Report on Thursday night? I might, but mentally, I will not be surprised if I fail to go three for three. Probabilities just don't work like that too often. By the way, these are trades, not investments. The two should be kept separately, as you should measure your success in your investments against a much higher bar than you should your trades. For instance, I took my position in GOOGL a few minutes before last night's closing bell. I was flat the name less than half an hour later. No emotional attachment. None. Mercenary heart.
Planting a Flag
How interesting were Hasbro's numbers yesterday? As an investor, this name interests me greatly. If you have followed me for any time now, you know that I have long liked the name. You also know that I have swung and missed in my foolish attempts to pick the name up at a discount on more than one occasion. What do I have here? Another opportunity? The firm was, and is still, great. The dividend is not bad. Revenues were up 11% year over year (+16% in North America, and +18% in the Asia-Pacific region), franchise brand revenue ran 21%, gaming revs up 6%, and operating margin grew. So, what gives, Sarge? They don't just smash a stock like that for nothing.
No, you're right, they don't. The stock has had quite the run. I originally started trying to buy this name when it was trading at $95. Part of my personal discipline is my refusal to chase a stock on the run. Though I end up missing on a stock like this, I believe that over the course of 40 years, this discipline has served me well. Yes, I took my first two positions over 40 years ago. Polaroid and Gillette, if this is ever a trivia question somewhere. They both worked out well, and poof, I was the only kid in my elementary school with an active retail trading account.
I did not chase Hasbro; I looked at this stock in the way a lion looks at a piece of meat. So what gives, is that the firm just barely met revenue projections as emerging brands stumbled. Licensing revenue also took a crowbar to the knees. Let's not forget that this firm has the tie-in with Walt Disney DIS. That means Star Wars, and that series will see another movie release late this year. That also means the Disney Princesses line of toys. Separately, there will also be a My Little Pony movie release in October, which should benefit the Hasbro line. Enough talk, you want to know what to do with this name.
I can't tell you what to do. That could put a fellow in a tough spot. I can, however, tell you what I'm doing. I am watching the stock benefit from a minor rebound in the early going today. Sure, I would still like to buy the shares at $95. I also doubt that will ever happen, but I want to leave some powder dry just in case I do get the chance. In anticipation of an improved second half of the year for this stock, I will likely initiate a long position in the equity in this name (after this article is published, and you all get a chance to front-run my move), with the purchase of one-fifth of my intended position size. Commissions are cheap enough in 2017 where this strategy does not significantly increase one's net cost basis. At least not like it did way back when I bought that Polaroid, and Joe Namath was still playing for the Jets.
Taming the Wild West
In what seemed to me to be under-publicized news, the U.S. Commodity Futures Commission has granted LedgerX the very first license to clear and settle derivative contracts for digital currencies. Oh, happy day. The CFTC was quick to point out that this approval "does not constitute or imply a commission endorsement of the use of digital currency generally, or Bitcoin specifically." Tails must be covered, you know.
LedgerX expects, at least at first, to list one to six month options contracts for Bitcoin, allowing traders or Bitcoin investors to finally hedge their bets in the space. Think about this, gang, because this is huge. What happens to the value of digital currencies if you can hedge your positions in a regulated way? This will certainly broaden the base of players willing to get involved, as those with specific rules regarding suitability due a lack of such regulation will be permitted by their own risk managers to enter this arena. On top of that, this will not just be about Bitcoin, but also its competitors such as Ethereum. Am I chomping at the bit to get involved in this space? Of course not. Do I eventually end up trading everything I see? Yes, I do.
And Furthermore ...
I don't want to bore the heck out of you, and I've already kept you here too long, but WTI Crude has found a bid here after the Saudis indicated that they would lead by example and cut exports to 6.6 million barrels a day in August. On top of that, Nigeria agreed to limit production. Staying on oil, you'll hear inventory numbers from the API tonight. Further drops in supply are expected. The U.S. dollar is still running soft, down more than 8% on the year as measured by the U.S. dollar index DXY. This is another reason to prefer U.S. multinational corporations if you ask me (and to maintain a focus on the Tech sector, as well.) This could also be another reason to cast a skeptical eye on the small caps -- again, if you ask me.
Stay Hungry
OK, gang, the field is before us. Nobody, but nobody has a right to this field more than we do. Summer is calling the others. Those around you grow bored, tired, even soft. We never grow tired or soft. Now, we get fired up. Now, we stay highly motivated. Now, we stay truly dedicated. Now, we take this field.
Macro
08:55 - Redbook (Weekly): Last Week 2.0% y/y. Just a couple of weeks back, we were taking about this series throwing up a year over year print that started with a three. Now, it looks as if we may have to worry about holding on to 2% growth. This is a headache that the retail sector just does not need right now.
09:00 - Case-Shiller HPI (May):Expecting 5.8%, April 5.7% y/y. April disappointed to some degree, as the 20-city non-seasonally adjusted print (the one that matters to traders) showed the pace on increased home prices had slowed from the pace of the two months prior. Despite what was really a minor miss in April, expectations for this series are for the trend to remain intact. Existing home sales have remained strong and both permits and starts saw a return to strength for June. This bodes well for prices going forward.
09:00 - FHFA HPI (May):Expecting 0.6% m/m, April 0.7% m/m. This series is usually overlooked by market participants as they await the more focused upon Case-Shiller HPI data. This particular series only considers mortgages backed by Fannie Mae and Freddie Mac, so the scope is narrower. With the two home price indices actually being released simultaneously, this one will not get a first look, never mind a second.
10:00 - Consumer Confidence (July):Expecting 116.4, June 118.9. Just like most other soft data, this item had been running hot since the election of Donald Trump to the presidency. Unlike most of those other items, this one has not yet started to cool as the months have passed, and little in the way of legislation has gotten done. In fact, for June the current conditions component of this survey showed enough strength to support increased strength at the headline despite declining future expectations.
10:00 - Richmond Fed Manufacturing Index (July):Expecting 8, June 7. Richmond turned in a positive, if not pedestrian performance for June. Shipments were where most of the strength in the report came from. New orders did show expansion, but did not leave enough room for any kind of comfort. Richmond is important on the national manufacturing scene, maybe not on Philadelphia's level, but still important enough to receive some focus.
Sarge's Trading Levels
These are my levels to watch today for where I think that the S&P 500, and the Russell 2000 might either pause or turn.
SPX: 2496, 2484, 2474, 2465, 2457, 2449
RUT: 1451, 1445, 1439, 1432, 1424, 1417
TheStreet's BIGGEST Stories of the Morning
Alphabet Gets Hit
Alphabet's stock is under a bit of pressure early on.
Alphabet's costs to acquire customers, or traffic acquisition costs, were $5.1 billion in the second quarter, which was more than the $4.75 billion analysts' estimated. "Margin erosion was a modest negative for the quarter," Pivotal Research analyst Brian Wieser said in a note.
Everything You Need To Know About Alphabet's Most Fascinating Business
Google's differentiated revenue streams have become more and more important as the company faces an increasing possibility that the ad market may soon reach a saturation point. Alphabet CFO Ruth Porat acknowledged this on an earnings call, saying that its non-ad businesses are scaling nicely. Google's other revenues segment, which includes its Google Cloud Platform, as well as hardware products like the Google Home, was up 42% to $3.09 billion.
Michael Kors Opens Its Pocketbook
With key department stores such as Macy's (M) - Get Macy's Inc Report struggling and closing stores, the world's biggest handbag makers have decided to bulk up in a bid to jolt their sales and profits.
The latest splashy deal arrived Tuesday, with Michael Kors Ltd. (KORS) agreeing to buy luxury footwear brand Jimmy Choo plc (JYMHF) .
50 Reasons Dying Sears Had to Strike a Deal With the Ruthless Amazon
4 Reasons Why Sears Will Die Even If It's Selling $1,000 Kenmore Appliances on Amazon
Michael Kors Monday said it had agreed to pay 230 pence per share in cash, valuing Jimmy Choo's existing issued and to be issued ordinary share capital at approximately £896 million ($1.2 billion).
The 230 pence represents a 36.5% premium to the close price of 168.5 pence on April 21, the day before JAB Luxury started a formal sale process for Jimmy Choo. The deal has been approved by the boards of both companies.
_____________________
Eat, Drink and Talk Money with Jim Cramer
Meet Jim Cramer at an exclusive reception at his Bar San Miguel in Brooklyn, N.Y., on Tuesday, July 25, from 6:30 p.m. To 9 p.m.
The evening will start with a screening of Jim's CNBC show Mad Money. Afterwards, Jim will join the party fresh off of the CNBC set to mingle, take photos and answer your investing questions.
Tickets include dinner, drinks and an autographed copy of Jim's book Get Rich Carefully.
Click here for more information or to buy tickets.
Where: Bar San Miguel, 307 Smith St., Brooklyn, N.Y.
When: Today, July 25, 6:30 p.m. to 9 p.m.
Cost: $395 per person
More of What's Trending on TheStreet:
Walmart in Focus Amid 'Horrific' Human Trafficking Incident in Texas That Causes Nine Deaths
Alphabet Shares Tank as Wall Street Freaks Over Rising Traffic Costs
At the time of publication, Stephen Guilfoyle was long DIS, STX, although positions may change at any time.