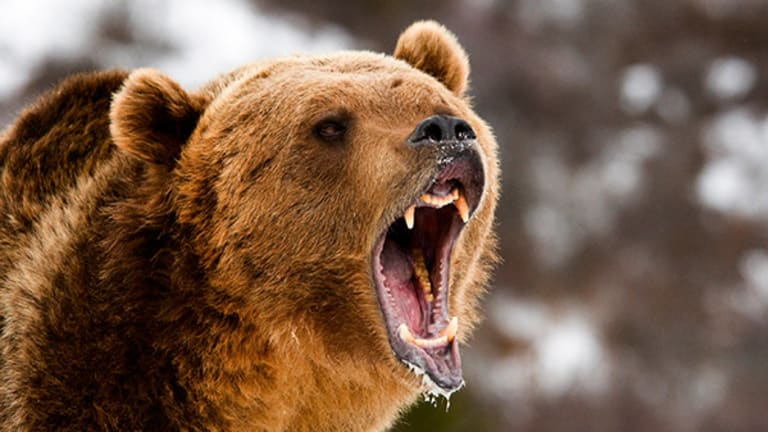 To the Perma-Bulls Out There: We Are in a Bear Market
If you think the stock market is trying to find a bottom, think again. We are not even close.
The U.S. stock market ended the first trading week in February with huge losses. The DJIA lost 1.59% for the week, while the S&P 500 lost 3.26%. The Nasdaq was down 5.5% on the week and the Russell 2000 was lower by 4.79%.
For the year 2016, the DJIA is down 7%, the S&P is down 8.17%, the Nasdaq has lost 12.93%, and the Russell 2000 has lost 13.22%.
If that is not bad enough, the Russell 2000 is down an incredible 24% from its June 2015 high and the Nasdaq is lower by 16% from its July 2015 high.
Folks, we appear to be heading much lower during the course of 2016, so prepare yourself for what lies ahead. It will not be a pretty picture.
The Bureau Of Labor Statistics reported non-farm payrolls on Friday morning that came in up 151,000, with the unemployment rate at 4.9%. That was a big miss in jobs added.
However, unless we see a number of new jobs added at a very disappointing clip, say less than 100,000 during the next jobs report, it would appear that the Fed and Janet Yellen are still on course for a March interest rate increase at the next meeting. Things could change if the stock market continues to go down and the S&P losses another 200 points or so from these levels.
The markets appear to be thinking that the Fed is done raising rates in 2016, so another shock to the system of raising rates at the March meeting will continue to send the stock market much lower. In the meantime, stay extremely defensive, and if you find the need to buy stocks in the market, make your trades short and quick.
Attached is the daily chart of the Nasdaq that clearly shows that the index is trading near the bottom of its daily risk range and appears to be on the verge of breaking below once again as it did in mid January. These breaks below range are bearish trends, not bullish. The Russell 2000 has a very similar appearance.
Is anyone talking about Gold yet? I am. I am extremely bullish on the metal in 2016.
This article is commentary by an independent contributor. At the time of publication, the author held no positions in the stocks mentioned.