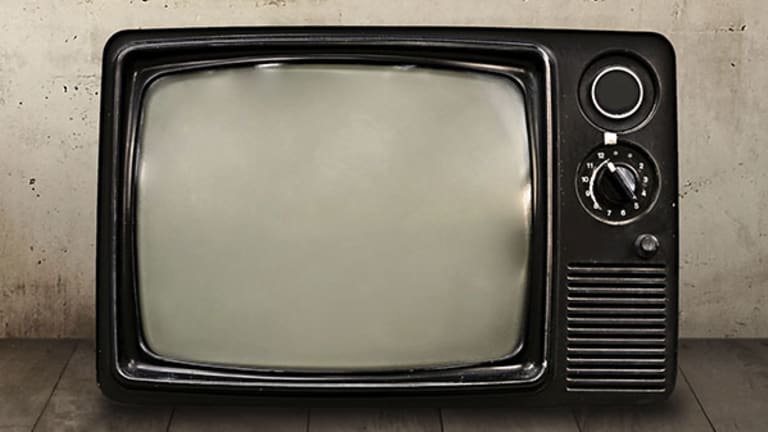 TiVo -- Stock's Too Expensive, the Competition's Too Tough
It's best to leave this stock alone and find gains elsewhere. Here's why.
NEW YORK (The Street) -- It turns out that taking a skeptical view of TiVo (TIVO) shares after the company beat fourth-quarter earnings results in March was the right thing to do. There wasn't anything compelling about the Alviso, CA.-based digital television recording specialist's numbers that suggested TiVo stock had any more value than, say, a traditional TV/media name like Time Warner Cable (TWC) .
At the time, TiVo's stock traded at $11.56. Now, almost three months later, the stock is down 8%. During that same span, had you bought shares of TWC, you'd be up almost 10%. 
TiVo stock closed Friday at $10.63, down 0.28%. The stock is now down more than 10% year to date, trailing the broader averages. With the company due to report first-quarter earnings results Tuesday before the opening bell, investors are watching intently for an entry point. But why go long here? Where's the value?
While TiVo bills itself as a software and technology guru for advanced television viewing, services like Netflix (NFLX) have made TiVo obsolete. What's the point in recording a show when consumers can get the same programming on demand from Netflix or Time Warner Cable? And with rumors circulating that Apple (AAPL) will enter the streaming mix, what will be left for TiVo?
To say nothing about premium cable channels like HBO and Showtime now offering their own subscription-based services that allow consumers to stream programs from tablets, smart phones, and a host of other supported consumer electronics.
Revolutionizing the television-watching experience has always been TiVo's mission. Now it is being left behind in an industry it helped create.
At almost 44 times earnings, or twice the P/E of the S&P 500, there is nothing about TiVo stock today that says value. Investors would be better served moving onto stocks with better growth prospects.
Tuesday's results may reveal more of what TiVo's stock performance implies -- the good days are gone.
For the quarter that ended April, TiVo is expected to earning 7 cents a share on revenue of $91.34 million, translating to flat earnings and 6% year-over-year increase in revenue. For the full year ending in January, analysts see 37 cent-a-share earnings, or an increase of 32% year over year, on revenue of $388.35 million, a 10% year-over-year increase.
In fairness, these projections -- in absolute terms -- are pretty good. But they have meant nothing for that stock in 2015, nor has it helped the shares recover from their 11% decline over the past year.
TiVo stock is up just 17% in five years, compared with 80% gains for the Dow Jones Industrial Average (DJI) , and the shares aren't likely to do better over the next three to five years. It's best to leave this stock alone and find gains elsewhere. Time Warner Cable still looks good, by the way.
This article is commentary by an independent contributor. At the time of publication, the author held no positions in the stocks mentioned.