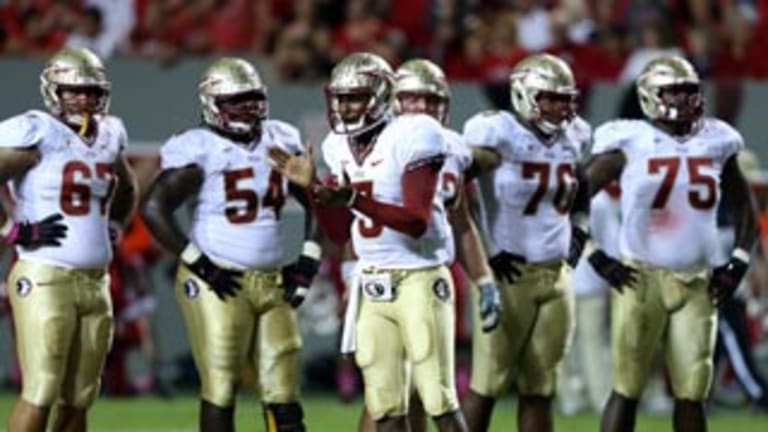 Time Warner's 120 Sports Wants to Eat ESPN's Lunch
Can an Internet upstart backed by Time Warner take on the sports juggernaut known as ESPN?
NEW YORK (TheStreet) -- Think of watching sports -- you probably think of ESPN, a unit of Disney (DIS) - Get Free Report.
But when it comes to watching sports and highlights online, there are more and more options to grab viewers' short attention spans. 120 Sports, a new online venture backed by Time Warner (TWX) , is designed for the short attention span. The new online 24/7 streaming network is hoping to take ESPN head on despite showing no live events.
Set to launch in the spring, 120 Sports is equity-backed by Time Warner, the parent company of Sports Illustrated. The new network hopes to appeal to the digital generation and be a regular staple for sports fans looking for highlights without watching an entire episode of "SportsCenter." The name "120 Sports" comes from the fact that each video will be two minutes in length -- 120 seconds.
120 Sports comes with the backing from the NHL, NBA, MLB and major college conferences. In fact, the MLB, NHL and Campus Insiders are also investors in the new venture. The NBA sat out as an investor, but is participating by providing content to the company. The NFL, with plans to launch its own similar service, will not be a current feature on any 120 Sports programming.
Sports Illustrated will lead the sales and marketing for 120 Sports and should see key cross-promotion opportunities. The fact that the company could partner print advertisements with online ads could be an easy way to combine sales to larger advertisers.
Videos on 120 Sports will be available via 120sports.com, mlb.com, nhl.com, si.com and a variety of apps through smartphones and tablets. The company is clearly betting that it can pull users away from the television in the current age of cord-cutting.
The big risk here is the fact that 120 Sports shows no live games. Live sports programming is ESPN's bread and butter, and one of the reasons why ESPN is the highest-priced non-movie channel at $5.54 a month per subscriber.
ESPN shouldn't be worried yet, as it continues to hold the lead in sports programming easily. Plus it has fought off attempts from NBC (CMCSA) - Get Free Report and Fox (FOXA) - Get Free Report with branded sports channels.
Disney shareholders may want to watch how this plays out. ESPN is the key to revenue and profits for Disney, moreso than the Disney channel, Disney movies or the Disney theme parks. In the last fiscal year, Media Networks made up $20.4 billion of the company's $45.0 billion total. Media Networks were also responsible for operating income of $6.8 billion, well over half of the company's total.
In addition, ESPN has relationships with the NFL, the key missing piece to 120 Sports. It has the rights to the new BCS Bowl Series, which will be a clear growth driver going forward in college sports.
The new 120 Sports venture will try to make its money from advertisements. The service will initially be free. There are plans to change to a premium pay level in 2015, but that will of course depend on reception and demand from the initial service.
Time Warner may have struck gold here with this equity investment and management deal for 120 Sports. If nothing less, Time Warner should be able to increase revenue from its own sports assets like Sports Illustrated and the Bleacher Report.
Sports is a key to both television and social media, and 120 Sports should be able to grow as the market grows. The company won't take anything away from ESPN, but might surprise investors at how big the potential sports programming market can still become.
At the time of publication, the author held no positions in any of the stocks mentioned.
This article represents the opinion of a contributor and not necessarily that of TheStreet or its editorial staff.