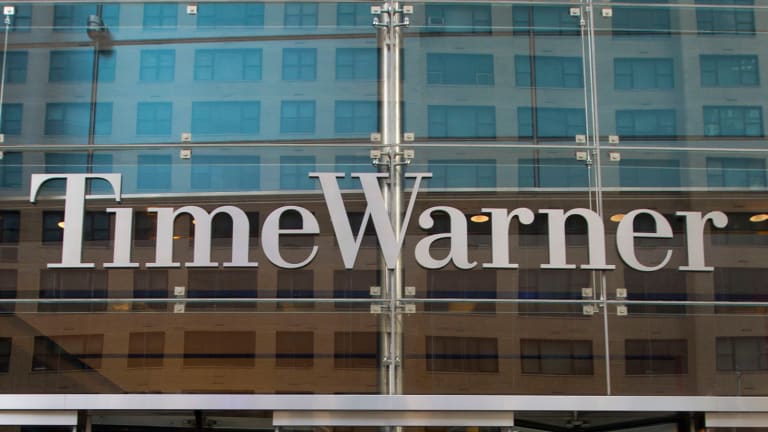 Time Warner  (TWX) continued its foray into the streaming world this week with two announcements that showcase the company's approach to investing in the new medium: slow and steady wins the race.
On Monday, news reports surfaced of the New York-based media giant's venture capital arm, Time Warner Investments, put money into Kamcord, a live-streaming app producer, which one of the startup's co-founders, Aditya Rathnam confirmed.
The next day, Time Warner affiliate Turner Broadcasting announced that its Turner Classic Movies network will launch this fall a streaming-movie platform called FilmStruck, in conjunction with film company Criterion Collection.
"Time Warner is pivoting in a smart and measured way because the vast measure of our profits come from traditional media," a person at the company said, who wished to remain anonymous because the company reports earnings Wednesday. "It's going to be these smaller, strategic moves into [the streaming space]."
The incremental approach is not being undertaken by just the VC funding part of the media distributor. Rather, the entire Time Warner umbrella has tapped the same strategy.
In February, the New York-based media conglomerate affiliate Warner Brothers bought DramaFever, a South Korean soap opera streaming service, a deal that is expected to close in the second quarter of 2016. In August, its Turner Broadcasting, which owns CNN, Cartoon Network and a plethora of other channels, acquired a majority stake in live-event streaming platform operator iStreamPlanet. The purchase price and other details of the deals were not disclosed. 
HBO Now, a stand-alone streaming service, was released in April 2015. In February 2015, Warner Brothers entered into an agreement with HOOQ, a streaming service for Hollywood movies in the Philippines. And in November 2014, HBO announced a partnership with Chinese online giant Tencent Holdings (TCEHY) to distribute HBO's content online in China.
The thoughtful advancements allow the Time Warner to "get into the business of streaming while learning and helping to develop new models for the industry," the source at Time Warner said.
According to Kamcord's Rathnam, Time Warner approached his company about investing, with the entertainment conglomerate ultimately leading a $10 million Series C equity round investment. Rathnam said Time Warner contributed a "sizeable portion" for a "sizeable single digit" stake of Kamcord, but declined to provide exact figures.
Rathnam said his tech firm had not been looking for a new round of financing when Time Warner approached the startup. "We had our entire Series B [round of funding] in the bank," Rathnam said.
"Rachel Lam approached us," he continued, referring to Time Warner Investments' senior vice president. "And when she stated the value Time Warner had [for Kamcord] we have no option but to say yes."
According to its website, Time Warner's VC arm focuses on "investing in early to mid-stage companies that generate strategic value for Time Warner." The source at Time Warner said the media outlet operator was interested in Kamcord because of the Time Warner's own e-sports league, which it launched with media company IMG in September 2015.
Rathnam explained Time Warner has media know-how the startup hopes to tap.
"Live-streaming is not a social network," Rathnam said. "It's not like Instagram where anybody can take a photo and apply a filter. Live-streaming needs to be treated like a media business."
The TCM-Criterion FilmStruck initiative also reflects the strategy with which Time Warner has approached streaming -- narrow and focused, but open to new possibilities.
"This is very targeted for the indies, foreign films, cult films," Coleman Breland, president of TCM, said of FilmStruck. He added TCM has worked with Criterion "for years."
"We thought one of the smartest things we could do is have the Criterion films be the anchor [of the FilmStruck collection] but also add films from other houses," Breland said. "The question is what do [other film houses] have in their [library] that would fit in this [platform]."
Breland said there will be a base collection of movies that come with the service, but users will also be able to buy additional movies. He added that TCM hopes to reach a younger audience with the new service.
"We've never done streaming before," Breland said. "We didn't launch it with the idea of 'here's a new revenue service.' We started with the entire concept of 'what do we do well?' and 'how do we find a new audience?'"
The investments in streaming are deliberate because the number of people completely ditching traditional media forms has yet to reach critical mass.
"Still to this day, [there are] a really relatively small number of cord-cutters," the source at Time Warner said, referring to individuals that forgo television sets completely. The source explained the company still focuses on traditional distribution of television and film content because it is "hugely profitable."