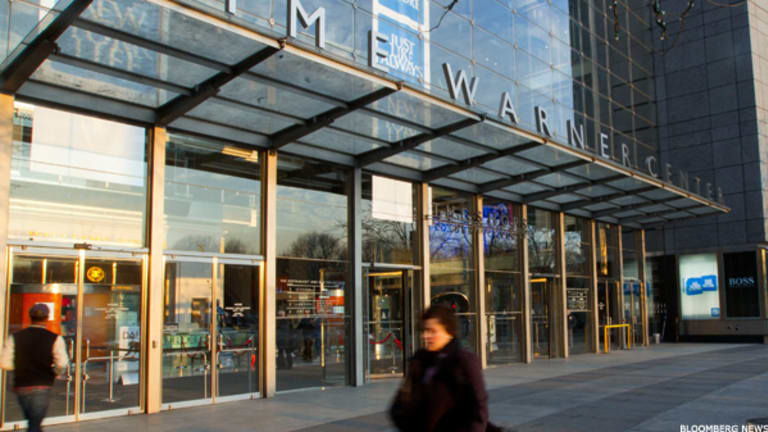 Publish date:
Time Warner Cable Sees Rivals Join in Bidding
Comcast and Charter Communications may move together with Time Warner in play.
Comcast and Charter Communications may move together with Time Warner in play.
NEW YORK TheStreet.com -- Time Warner Cable (TWC) is in play, its name likely to slip under the waves of its acquirer.
Last week we heard that Charter Communications (CHTR) - Get Report, then Comcast (CMCSA) - Get Report, were lining up bids for the country's second-largest cable provider. Now it seems both may move together.
The moves are not being made out of strength, but weakness. Time Warner Cable lost 191,000 customers during the last quarter, This was partly due to an argument over rights costs with CBS (CBS) - Get Report but not entirely.
[Read: The New Face of Toy Success]
MoffettNathanson Research says there is a general move toward "cord cutting," people shedding cable subscriptions because they cost too much or they can't see the value. Cable services are regularly seen as the companies Americans dislike the most.
The number of cable subscribers peaked recently at just over 100 million and is now headed down, as cash-strapped consumers turn to DVDs and streaming entertainment to tablets on free WiFi connections. Cable's losses are not being made up with Internet broadband subscriptions.
Cable alone lost 687,000 customers in the last quarter. While satellite TV and phone companies gained, the whole industry had a net subscriber loss of 113,000.
Internet services like Hulu, Amazon (AMZN) - Get Report, Netflix (NFLX) - Get Report and Aereo stream shows on-demand, charging under $10/month. Amazon offers some services free to those who buy its $79/year shipping service. Google (GOOG) - Get Report has only just begun offering paid services on top of YouTube.Comcast has a strategy to get out of this box.
It dominates the market for broadband Internet service, which you need to get Netflix, so it has begun bundling data with Disney (DIS) - Get Report Watch ESPN sports service. Internet subscribers get Watch ESPN whether they want to or not, and pay for it whether or not they watch it -- just like cable.

Another way forward is through the new version of its Infinity service. Subscribers are now being given modems which double as wireless routers, and being told they can piggy-back on the WiFi signals of neighbors. Non-Comcast customers pay for this access, filling the WiFi airwaves with Comcast modems, adding more revenue.
The third way forward is illustrated by the company's recent acquisition of NBC from GE (GE) - Get Report. Vertical integration is the new black among infrastructure companies. Comcast itself owns some sports teams and European carriers are now the biggest buyers of sports broadcast rights, with British Telecom (BT) having recently entered the market.
[Read: Thanksgiving Thrift]
The behind-the-scenes driver of all this may be John Malone, who owns a majority of
Liberty Media
(LNTA)
, owns 27% of Charter and whose
Liberty Global
(LBTYA) - Get Report
has extensive operations in Europe. Malone sees Internet service evolving into a version of cable, with various "tiers" of service, depending on how much video subscribers consume.
Comcast is already experimenting with this kind of pricing, putting caps on data usage starting at 300 Gbytes/month.
Data caps could, if applied to businesses, eliminate the WiFi hotspots consumers are using to get away from cable's costs.
A lawsuit pursued by Verizon (VZ) - Get Report, now before the U.S. Court of Appeals for the District of Columbia, would strip the FCC of its power to regulate Internet pricing and enable the creation of such pricing tiers.
With Time Warner (TWX) due to spin-out the Time portion of the company, see the filing, you might just say that the whole Fortune 500 is running out of Time. Investors will get a bonus, and customers will get the bill.
At the time of publication the author owned shares of GE and GOOG.
This article was written by an independent contributor, separate from TheStreet's regular news coverage.