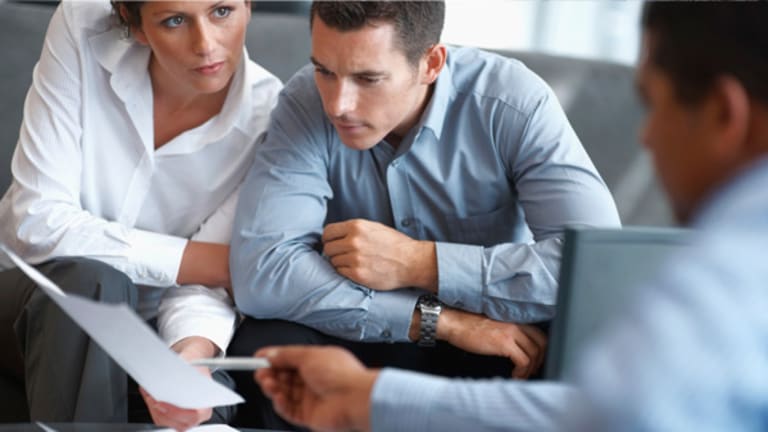 Time to End Europe's Hold on IMF Leadership?
The IMF must depart from the nomination and selection practices it has maintained throughout its 67-year history.
The following commentary comes from an independent investor or market observer as part of TheStreet's guest contributor program, which is separate from the company's news coverage.
NEW YORK (
) -- The International Monetary Fund (IMF) won't destabilize because of the recent resignation of Managing Director Dominique Strauss-Kahn. But, as the organization selects a new director, it must depart from the nomination and selection practices it has maintained throughout its 67-year history.
"Although Strauss-Kahn was a highly visible and charismatic leader, the actual day-to-day functioning of the IMF was overseen by John Lipsky," says Wharton International Banking and Finance Professor Richard Herring. Lipsky, who will run the institution for the time being, has "enormous experience and credibility."
As the IMF, which gives policy advice and funds to member countries facing fiscal crisis, focuses on conducting current business under Lipsky, there are strong and conflicting opinions about who should be appointed or elected to be its next managing director. While Europeans are perceived to have an edge in the selection, at no other time in the organization's history has the field been wider.
Selecting the Next Managing Director
"The Europeans are desperate to maintain control of the IMF because of the key role that the IMF has played and -- they hope -- will continue to play in managing the sovereign debt crisis in the periphery of the euro area," says Professor Herring. Greece's combined European Union and IMF bailout was over 100 million euros (more than $140 million).
"However, this does not strike most non-Europeans as a compelling reason to continue the opaque tradition of appointing a European -- sometimes competent, sometimes not -- to head the IMF, and an American -- sometimes competent, sometimes not -- to head the World Bank," notes Herring. "After all, when the Asian crisis erupted, I do not recall having heard anyone suggest that it was imperative to name an Asian to head the IMF. "
Based on IMF statistics, voting blocks are changing -- largely due to economic shifts in global production. For instance, the European Union's voting block percentage for its 27 member countries will drop from 32.4% to 29.4% after post-2010 reforms. Developing countries will have a combined voting block that is almost 8% larger than European nations. If the next managing director is elected rather than appointed, over two-thirds of post-2010 reform votes will be cast by non-European Union countries' representatives.
The new electorate will likely consider other regional economic issues. According to the
IMF 's World Economic Outlook report from last month, "Rising food and commodity prices pose a threat to poor households, adding to social and economic tensions, notably in the Mideast and Africa." The IMF also discussed reconstruction of Japan. While these countries haven't been ignored, there is a perceived advantage for Europeans if they run the IMF again.
However, that doesn't mean there isn't a European who should be the next IMF managing director. "If the Europeans can produce an impressive candidate who is better qualified than anyone else and is elected in a transparent process, no one could reasonably object," says Herring. "But a continuation of the practice of treating the position as a hereditary European right must come to an end."
Whether the IMF's new director comes from Europe, an emerging market, or another region of the world, the process by which that individual is selected is under watch. The center of economic and financial power has shifted dramatically since 1944, and the IMF and its leadership should reflect that new reality.
Readers Also Like:
The Rise of the Wall Street Super Lawyer