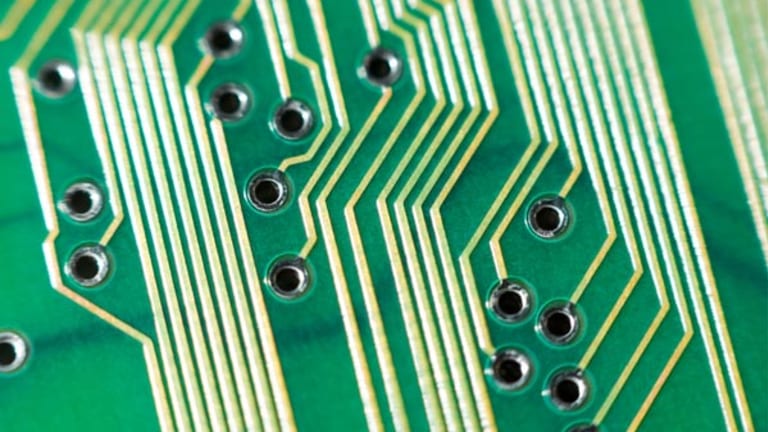 Tim Cook's Doing Fine, Apple Shareholders Know Nothing
If you don't like Tim Cook or Apple, sell your shares and don't use their products.
NEW YORK (TheStreet) -- There is a lot of chatter about Tim Cook these days.
With each passing day,
Apple
(AAPL) - Get Apple Inc. (AAPL) Report
seems to hit a new 52-week low. Yesterday, it gave up the spot of "world's biggest company by market cap" to
Exxon
(XOM) - Get Exxon Mobil Corporation Report
.
You don't have a steadily shrinking stock price without calls for the head of the CEO. I get that.
Yet, I struggle to understand what the critics are saying should be done by Tim Cook's replacement. What would they do if they were the CEO of Apple today?
>>>>Also see: 4 Stocks Spiking on Big Volume
Be More like Steve Jobs?
Who could be? Isn't that asking the impossible? Anyone taking over Apple after Jobs' death would have been set up for impossible comparisons. Take the current tech rock star of the moment and imagine the post-honeymoon disappointment expressed in the tech blogs: "
Larry Page just isn't as dynamic... Mark Zuckerberg lacks the showmanship of Jobs... Marissa Mayer for all her intellect just doesn't seem to have the intuition that Steve showed
."
Succeeding Steve Jobs is a thankless job. Can you remember which NBC show succeeded Seinfeld on Thursday nights? Me neither. No successor can ever be Steve nor should he or she be. The show must go on without him.
Be More Innovative?
Again, how? The process of being innovative at Apple or
Google
(GOOG) - Get Alphabet Inc. Class C Report
or
Facebook
(FB) - Get Facebook, Inc. Class A Report
doesn't rest with one man. It's a process. It's a culture. Ideas come up from the bottom and the top. There is debate, disagreement -- sometimes extremely so -- and better ideas come about. Big new products get introduced once every three years, which means we're due for something new later this year. In the meantime, products get refined and improved. This is a constant and is occurring now at Apple just as it always has.
Be More of a Showman?
Isn't this more of point one? Cook is who he is. He can get all the communications coaching he wants but he'll never be Jobs. And even if he was, that was just one aspect of what made Jobs special.
>>>>Also see: Donuts Rise From the Ashes
Be More Shareholder Friendly?
There's a view that, since the stock price keeps going down, there must be something wrong between the shareholders' view of Apple and what the CEO is projecting. Cook must not have shareholders on his side, the thinking seems to go. That's why they're selling now. Therefore, Cook must get them on his side by giving more money to them through a buyback or an increased dividend (or issuing preferred stock).
But would giving more money to shareholders or doing some big buybacks really attract a bunch of new ones to Apple? Last year, from January to September, Apple wasn't doing any of this when the stock was going from $420 to $705. Was Apple more shareholder-friendly then? Or were shareholders simply greedier then? Or are they more obtuse now? What if shareholders were wrong then and are also wrong now? What if they shouldn't be pandered to? I find it hard to see how Cook and the rest of Apple was doing anything at an operational level differently last year that they're not doing now.
Communicate More with Shareholders?
Even if you don't think Cook should buy off shareholders, maybe you believe that he should communicate more with them and let them know what Apple has up its sleeve. Yet, again, I think he's doing everything he and his predecessor did before him on that score. Cook's been running the Apple earnings calls for years -- and he's doing them as well as he ever has. He's been showing up at more investment bank conferences and giving a state of the union. It hasn't made a whit of difference to the share price, mind you. He's never going to tip his hand on Apple's product road map, nor should he.
>>> Also see: Facebook Advertising Works and Couldn't Be More Fair
Most critics have no idea what Cook does on an operational basis because they've never seen it. So they're really not in a position to criticize it.
It appears to me that he's giving his lieutenants more leeway than they've had before. Sometimes, that's led to some problems (like Oppenheimer's handling of the Einhorn discussions and then Apple's
volte-face
, although perhaps Oppenheimer would blame that on Cook). Cook's also made a key hiring mistake in Retail and had to let Mansfield retire before scurrying to get him back in the fold and ousting Forstall.
Cook's not perfect. But is anyone?
By and large, I think Cook is doing all the important things right.
Shareholders -- and bloggers (who usually aren't shareholders) -- are wrong in their panting for the head of Tim Cook. Sometimes the hardest thing to do in investing is doing nothing. And waiting.
Maybe it's because I grew up on a farm, where I was always taught that you plant the seeds at the start of the season, you took care of them, and you harvested them at the end of the year.
You can jump up and down all you want. You can say your name is Smith or Jones or Einhorn or Gundlach and you can shout at the moon, but that won't make the seeds grow any faster.
If you don't like Tim Cook or Apple, sell your shares (or short your stock) and don't use their products.
I bought more Apple stock yesterday.
At the time of publication the author was long AAPL.
This article was written by an independent contributor, separate from TheStreet's regular news coverage.