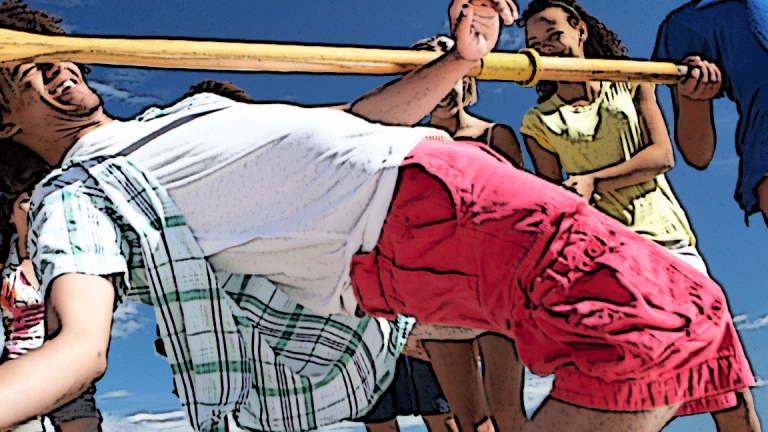 Throwback Thursday: The Apple of My Eye and the Nvidia's Got a Monster Chip
Here's what you missed on TheStreet Thursday.
Breathe.
The biggest earnings are over, for now. 
The week's earnings wrapped with Tesla Inc. (TSLA) - Get Report , which still impressed investors despite the lack of profitability. 
Shares lagged as the earnings were released but quickly jumped after Elon Musk took the phone. The man of the hour really knows how to steal investors hearts, according to the stock reaction. 
Nvidia's Got a Monster Up its Sleeve
TheStreet's Jacob Sonenshine reported on Nvidia's dirty little secret. Just kidding. 
Nvidia (NVDA) - Get Report has plans to unveil the Volta chip later this month. "NVDA is expected to introduce its latest gaming GPU later this month and by all accounts, the launch will be a massive one and could be a catalyst for the stock," analyst Jeff Johnston of Arthur Wood Equity Research wrote in a note Thursday morning.
And what really sells Johnston on the promise of Volta is the fact that Nvidia is not following a typical industry playbook ahead of the launch. Usually, chip makers pay a game developer to write a game that uses the new GPU, so that the chip seller can boast stellar results of the chip. But Nvidia isn't doing that this time around.
"The GPU sounds like it's going to be an absolute monster," said Johnston. Well, that's intriguing.
Are you excited about the Volta? Jim Cramer's Action Alerts PLUS member club is. Nividia is a holding. Want to be alerted before Jim Cramer buys or sells NVDA? Learn more now.
Apple Hits the Sweet Spot
The forbidden fruit strikes again. 
After posting earnings that blew investors away, Apple followed up an already good week by hitting the sweet spot.
That's right, Apple Inc. (AAPL) - Get Report hit the $1 trillion market cap, making it the first publicly traded U.S. company to do so. And, before you ask, yes the achievement should be celebrated with champagne. 
Why? Well, Apple beat out the other three companies vying for the spot. TheStreet's Tony Owusu reported that the fruit had some competition in the race to hit the trillion-dollar milestone first. Amazon Inc. (AMZN - Get Report) has a valuation a little north of $870 billion, while Alphabet Inc. (GOOGL - Get Report) boasts a market cap of $848 billion and Microsoft Inc. (MSFT - Get Report) has seen its stock rebound to an $809 billion valuation.
CEO Tim Cook said "We're thrilled to report Apple's best June quarter ever, and our fourth consecutive quarter of double-digit revenue growth. Our Q3 results were driven by continued strong sales of iPhone, Services and Wearables, and we are very excited about the products and services in our pipeline."
Apple is definitely the AAPL of investors eyes. 
What? Hey, that was a great pun.
Is it Too Late Now to Say Sorry?
Elon Musk is asking for a friend. 
The CEO, who sounded exhausted on the Tesla earnings call, apologized to investors, which subsequently sent the stock up. Or maybe it was the lack of earnings. Who knows!
Either way, those Tesla shorts aren't winning right now. 
Jonas Elmerraji, a contributor for TheStreet, wasn't as interested in Musks's apologies on the phone call. Elmerraji, on the other hand, was trying to figure out if Tesla is a car company or a tech company?
Elmerraji reported that this call may have just shown the world that Tesla's got a presence in the tech sector. 
On Tesla's second-quarter earnings call after the bell Wednesday, the company dropped a bombshell that not enough people are paying attention to: The Tesla AI computer, coming soon to a Model 3, Model S, or Model X near you.
And it's a major reminder that Tesla is approaching the self-driving car problem like a technology company, not a car company.
According to Musk, Tesla's new AI computer will be a drop-in replacement for existing models, keeping the same connectors (another benefit of developing it in-house).
Should we change it to FAANGT?
Or, maybe, after Facebook's terrible week last weet, it should be TAANG. I'm open to suggestions.
The weekend is within our grasp. Maybe Musk should try to get some sleep this weekend.