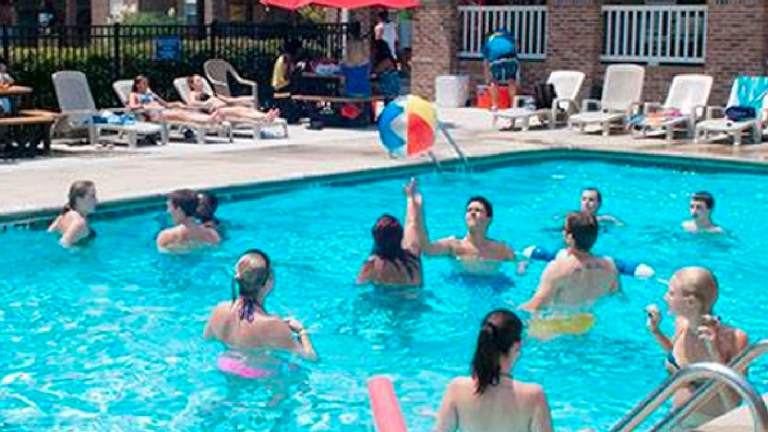 Throwback Thursday: It's All About Nvidia
Here's what you missed on TheStreet.
It's almost Friday.
Let's go over the top stories from Thursday.
Ready to Trade Nvidia?
RealMoney contributor Sarge Guilfoyle has some advice for investors before Nvidia's (NVDA) - Get Report earnings. 
Broad industry expectations are for NVDA to announced roughly $1.65 of earnings per share on $3.1 billion of revenue. If that's how the numbers actually roll in, that'll be good enough for 79% year-over-year earnings growth on 39% of revenue gains, but many outlandishly higher "whisper numbers" for the EPS are being thrown around.
TheStreet's Eric Jhonsa covered all of this extremely well earlier in the week. I read Eric on all things tech, as he's simply the best at what he does. If I were to go there, my thoughts would be greatly influenced by his. So give his column a read -- and check back at TheStreet.com at 4 p.m. ET as Eric live-blogs about Nvidia's earnings report and conference call.
On Monday, Nvidia also announced a roll-out of the first chips based on the firm's new Turing architecture. NVDA labeled this offering the "most important innovation in computer graphics in more than a decade." Exciting? For sure. Why announce this ahead of earnings? We'll have to wait for CEO Jensen Huang's commentary later Thursday to find out.
But With Great Promise Comes Great Responsibility...
Don't put all of your eggs in one basket. 
TheStreet's Jacob Sonenshine reports on the risks ahead of Nvidia's earnings.
Just look at its price-to-earnings ratio of 44, compared to the tech-heavy Nasdaq's 23. And look at the analysts' consensus price target of $283.52, roughly 10% above its current levels.
And while Nvidia could beat second-quarter Wall Street estimates on Thursday, Aug. 16, buying the stock for a post-earnings pop isn't necessarily a sure thing. Shares of the hot chipmaker are already up 34% year to date and 55% over the last 12 months.
Although Wall Street expects positive results on Thursday, there are a few notable risks to the earnings print. First, the law of large numbers may weigh on the extent of data center revenue growth. Second, Nvidia may see a slight growth pause in some of its products as it introduces a new and better chip that won't be out for a few months. Plus, the cryptocurrency market could weigh on results. But some still very much see upside to the earnings report, and the arguments are certainly aplenty.
Keep an eye out on Nvidia's gaming revenue and its data center revenue.
There are two main risks to Nvidia's gaming GPU revenue. Firstly, the cryptocurrency market hasn't performed well of late, which means that demand among crypto miners may have come down, meaning that Nvidia will have sold fewer of those chips. "A lot of the currencies have really deteriorated," Roy said. "They're not making money anymore, so there's less consumption of those GPU's," he added.
Sonenshine warns that analysts are expecting data center revenue to be $740 million for the quarter, and RBC Capital Markets analyst Mitch Steves, who has a $310 price target on the chipmaker, said he thinks it could come in even higher. MKM Partners analyst Ruben Roy, who has a price target of $255 on Nvidia, told TheStreet that "the law of large numbers" will likely put a damper on Nvidia's chances of beating data center revenue estimates.
Made in America
TheStreet's Brian Sozzi interviewed the CEO of Stanley Black and Decker. 
For savvy tool industry dealmaker James Loree, Sears' (SHLD - Get Report) years of neglect with the once storied Craftsman tools line is now his opportunity.
"We ended up simply buying the [Craftsman] brand because the products had been left to de-volve over time to the point where they weren't the high quality, respectable products they once were—they had migrated from made in America to virtually everything being made in China and Mexico," Loree, the CEO of tool giant Stanley Black & Decker (SWK - Get Report) , told TheStreet in an exclusive interview.
At an event in Maryland, Stanley Black & Decker will showcase 1,200 redesigned tools from its Craftsman brand. The products, of which 40% will be made from Stanley's 30 some odd U.S. factories, will begin to hit shelves at home improvement chain Lowe's (LOW - Get Report) and other major retailers by year end. Loree's goal is to have 70% of the Craftsman line made in the U.S. over time, and market that key selling point to consumers accordingly.
Success with Craftsman out of the gate will go a long way to reviving Stanley's stock. Shares have dropped 19% year to date amid tariff fears and cooling momentum in the U.S. housing recovery.
The selloff could be overdone. 
"We rate Stanley Black & Decker overweight, based on our outlook for continued solid execution through mid single-digit organic growth, continued integration synergies from its 2017 acquisitions and upside potential from future breakthrough innovation projects as well as accreative free cash flow deployment via M&A and share repurchases," said JPMorgan Chase analyst Michael Rehaut.