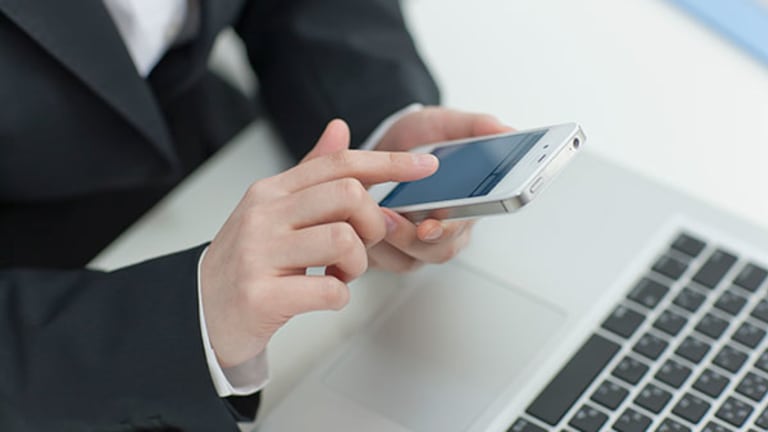 Publish date:
Three Ways the Mobile Video Boom Will Affect Investors in 2016 and Beyond
Mobile video is red-hot right now. Here are the key trends in this exciting space that investors need to watch.
Mobile video is red-hot right now. Here are the key trends in this exciting space that investors need to watch.
Interest and investment in all things mobile have reached a fever pitch in Silicon Valley and Wall Street. And nowhere is this clearer than in the area of mobile video.
On the consumer end, people are ravenous for it -- watching everything from 6-second Vines to full-length TV shows on their smartphones. In fact, the average adult in the U.S. watches 39 minutes worth of mobile video per day.
On the business end, tech and media platforms have moved decisively to capitalize on all that demand. Over the past year, brands such as Nestlehave signed on to sponsor Periscope streams, Twitter (TWTR) - Get Report and Facebook (FB) - Get Report launched auto-playing video ads for mobile, and Alphabet (GOOGL) - Get Report gave advertisers more in-depth mobile performance metrics for YouTube.
The trend has even influenced device manufacturers such as Samsung and Apple, as they've responded by developing smartphones with crisper, sharper, "pixel-dense" screens -- and are using their ad campaigns to emphasize these video-friendly features in particular.
Video is the primary growth driver of the mobile advertising business here at Opera Mediaworks, so of course, this writer is a bit bullish on mobile video in both the short term and long term. Let's break down the implications of what this mobile video boom might mean for investors with less intimate knowledge of the ad tech landscape. 
1. Consolidation of "Cookie Cutter" Mobile Ad Platforms
Mergers & acquisitions are par for the course when it comes to the free market, but deal flow tends to increase in a crowded marketplace. And a look at the oft-cited Mobile Advertising Lumascape shows why this market, with more than 500 companies doing similar things, is ripe for some consolidation. 
The growth in mobile video has raised marketers' expectations when it comes to how creative and engaging their mobile ad campaigns can be. Companies that are focused on banner ads instead of mobile video ads will continue to face headwinds and will either be acquired or die.
2. A New Group of "Industry Giants"
The mobile ad players that thrive will be the ones that offer a variety of products that cross devices, with video, rich media, in-app and mobile Web capabilities, along with other partners that provide attribution and performance metrics. Over the next 12-18 months, you can expect clear leaders to emerge, because companies with these capabilities are positioned to capture a disproportionate share of the market moving forward.
Big names such as Facebook, Google and Twitter will continue to build out their mobile ad portfolios, with a focus on new features and tools that support video. But you should also be on the lookout for large independent players that will offer a complete "tech stack" -- a one-stop shop for automated mobile ad creation, buying, serving and measurement -- or access to a unique audience with custom ad units and massive scale (think Pandora).
3. Specialized Players Will Flourish
Aside from the new giants, there will still be room for some specialized companies to flourish. These mobile ad partners will not be "cookie cutter" ad networks, instead they'll be experts at leveraging features that are unique to mobile devices -- think location-based technology such as beacons, mobile commerce enablers and augmented and virtual reality providers.
Of course, there will always be new products and capabilities that emerge, so start-ups will crop up, grow into market juggernauts and, in some cases, even conduct initial public offerings in a few years. Mobile's growth is driven by the convergence of technology, creativity and connectivity. And that's what makes mobile video -- and the mobile industry as a whole -- such a unique and exciting prospect, even for casual investors.
You see Jim Cramer on TV. Now, see where he invests his money and why Facebook, Alphabet and Twitter are core holdings of his multimillion-dollar portfolio. Want to be alerted before Jim Cramer buys or sells FB, GOOGL or TWTR? Learn more now.
This article is commentary by an independent contributor. At the time of publication, the author held no positions in the stocks mentioned.