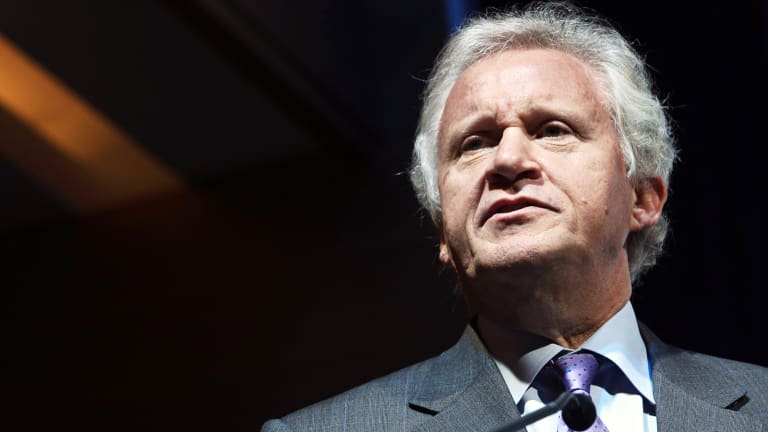 Why Former General Electric CEO Jeff Immelt Is a Great Fit for Athenahealth
Former General Electric CEO Jeff Immelt makes his return, accepting a role as chairman of Athenahealth.
The company he left may be in tatters, but old corporate lion Jeff Immelt is going back to work. 
Struggling healthcare technology company Athenahealth (ATHN) - Get athenahealth, Inc. Report said Wednesday evening embattled former General Electric (GE) - Get General Electric Company (GE) Report CEO Immelt will join as chairman. For Athenahealth, whose stock has lagged the S&P 500 for the better of two years amid challenges gaining business in large physician offices and small hospitals, the addition of a name like Immelt is a clear positive according to Wall Street. That's despite Immelt leaving GE late last year in almost disarray -- the industrial icon is currently reviewing its business for a potential breakup. The company also recently announced a fresh SEC probe regarding certain accounting matters. 
"While initially skeptical, we believe that Immelt can be a door opener and sales closer for Athena, while also serving as a mentor and teacher to Athena's young management team as the company goes through its corporate life cycle," says RBC Capital Markets analyst George Hill. "In return, Immelt gets a chance to rehabilitate his image with the investment community."
Here's where RBC thinks having Immelt around will pay dividends for Athenahealth.
Deal Closer
"From Athena's perspective, Immelt is the ultimate door opener as the company seeks to grow its hospital business -- we suspect there are few hospital and health systems executives in the U.S. that would pass on a meeting with Immelt," Hill thinks. Hill adds that Immelt is a proven deal closer in the hospital and health system C-suite, an area where Athenahealth has been challenged.
Mentor
Says Hill, "Immelt's reputation as a teacher and coach should benefit Athena's young-ish management team. The average age of Athenahealth's top four executives is 45. Immelt is a battled tested 62 years old.