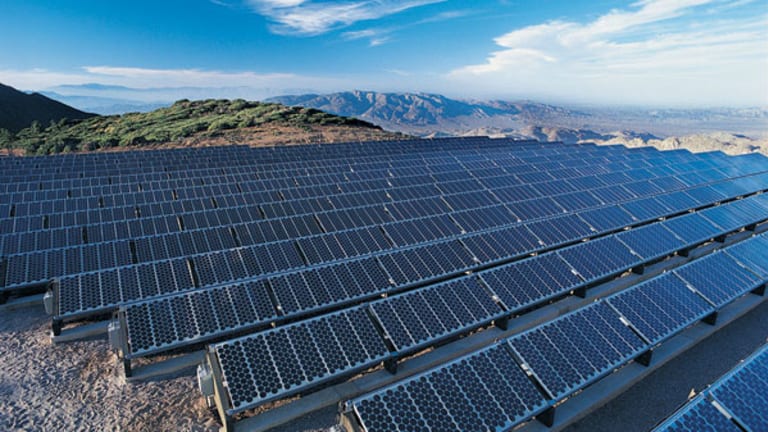 Three Hits and Misses for 2014
What are going to be the big hits and misses of 2014?
NEW YORK (TheStreet) -- Hit: Messaging
First off, for hits, let's talk about messaging. This could be the year of messaging apps coming up. I'm talking about Tencent's WeChat in China, Line in Japan and other countries in Europe, WhatsApp in North America and Kik among the youth in North America. These are all key players in this space.
In the coming year, it's expected that Line will have an initial public offering. Many have speculated it will get a $30 billion valuation. Tencent's stock has already gotten a significant boost from the growth of WeChat in the past year.
More important than just an IPO, though, I expect people to start looking at messaging apps differently in 2014. They aren't just texting apps any more. These apps are morphing into the starting point for all users on their mobile phones. You don't have to leave the app any more to go play a game or buy something.
These apps could become the Internet browsers of the mobile smart phone age.
Hit: Alibaba IPO
Finally, Alibaba is expected to hold its initial public offering in 2014 after many thought it would finally go public in 2013. Most are now expecting it to happen in the first quarter.
Will it live up to the hype? Every week seems to bring a new upgrade from the sell-side to Yahoo!  (YHOO) on an increased valuation assigned to its stake in Alibaba. Valuation estimates go from $100 billion to $250 billion. Where will it finally price at? I'm not sure. But this thing will be the biggest IPO of 2014, hands down. People will freak out when they get a view of just how big, how profitable and how fast Alibaba is growing, once they see the full numbers in the IPO filing.
Hit: Solar
Solar was last hot in 2008. That was back when we kept hearing about the commodity super-cycle and Goldman Sachs was saying that crude oil was on its way to $200.
Then the pot came off the boil in China and everywhere else and commodities sank like a stone.
The reemergence of solar stocks in 2013 brought out a lot of negative Nancys saying this was just another head fake and that solar would collapse again. A lot of people like to talk down solar by pointing to the heavy government subsidies that prop it up.
I think a lot has changed, however. Supply has balanced out with demand more and there's a lot of demand from Japan in the wake of the Fukushima Daiichi nuclear meltdown. Canada has also shown a lot of interest is these large scale projects.
My favorite play in the space is Canadian Solar (CSIQ) - Get Canadian Solar Inc. Report. Despite the fact that it increased sevenfold in 2013, I still think it has room to run next year because of its quickly growing total solutions business. This business builds out solar plants and then turns them over to buyers. It has much better margins than just selling panels, with longer time horizons of revenue predictability.
Now on to the misses.
Unlike a couple of years ago, I don't really see big belly flops for a lot of companies like Groupon (GRPN) - Get Groupon, Inc. Report and Zynga ZNGA had back then. But I do see the chance for some big pullbacks in the coming year.
Miss: Facebook
If messaging is going to explode in popularity in 2014, that has to come at the expense of something. In my view, it will hurt Facebook (FB) - Get Meta Platforms Inc. Class A Report the most. The big Facebook defenders always say this company isn't going to go away. While that may be true, it does pin its current valuation on the expectation that its revenue and profits will continue to ramp as it monetizes its users. While they can do that through continuing to throw ads on the site, I think it's vulnerable to a drop in engagement in 2014.
If more and more people start opting to use messaging apps and things like Snapchat, they will have less time to check in to their Facebook timeline. We know that youth are tuning out Facebook more and more. This is why the stock pulled way back on the last earnings call when Facebook's CFO confirmed that. If messaging keeps growing, others will tune out Facebook, too.
Miss: Amazon
Amazon (AMZN) - Get Amazon.com, Inc. Report, like Facebook, is all all-time highs near $400. With the good drone buzz from a few weeks ago, what's not to like?
Well, if Alibaba uses its new IPO proceeds to expand internationally, it will hurt Amazon. Recently, Alibaba announced it was dropping the price of its cloud services in China by 50% after news that Amazon would enter China with its Amazon Web Services. If Alibaba comes over here, there will be similar margin pressure on Amazon.
Alibaba is not Barnes & Noble (BKS) - Get Barnes & Noble, Inc. Report.
Miss: Google
So far, Google (GOOG) - Get Alphabet Inc. Class C Report has handled the transition to mobile beautifully. Like Amazon and Facebook, it's at all-time highs.
We used to worry that people wouldn't search as much in the mobile world as on a desktop. They do. In fact, they search even more. Therefore, the stock is at $1000.
But it remains the case that these mobile searches don't generate as much money. More and more, users are finding other ways to search instead of Google.
If engagement slows again this year, this stock will have another crisis of confidence.
At the time of publication, Eric Jackson was long Yahoo!, Groupon, Zynga, and Canadian Solar, and short Facebook.

Follow @ericjackson
This article was written by an independent contributor, separate from TheStreet's regular news coverage.
At the time of publication, Eric Jackson was long Yahoo!, Groupon, Zynga, and Canadian Solar, and short Facebook.
Eric Jackson is founder and Managing Member of Ironfire Capital and the general partner and investment manager of Ironfire Capital US Fund LP and Ironfire Capital International Fund, Ltd. In January 2007, Jackson started the world's first Internet-based campaign to increase shareholder value at Yahoo!, leading to a change in CEOs in 2007. He also spoke out in favor of Yahoo!'s accepting Microsoft's buyout offer in 2008. Global Proxy Watch named Jackson as one of its 10 "Stars" who positively influenced international corporate governance and shareowner value in 2007.
Prior to founding Ironfire Capital, Jackson was President and CEO of Jackson Leadership Systems, Inc., a leadership, strategy, and governance consulting firm. He completed his Ph.D. in the Management Department at the Columbia University Graduate School of Business in New York, with a specialization in Strategic Management and Corporate Governance, and holds a B.A. from McGill University.
He was previously Vice President of Strategy and Business Development at VoiceGenie Technologies, a software firm now owned by Alcatel-Lucent. In 2004, Jackson founded the Young Patrons' Circle at the Royal Ontario Museum in Toronto, which is now the second-largest social and philanthropic group of its kind in North America, raising $500,000 annually for the museum. You can follow Jackson on Twitter at www.twitter.com/ericjackson or @ericjackson.
You can contact Eric by emailing him at Dr.eric.jackson@me.com.