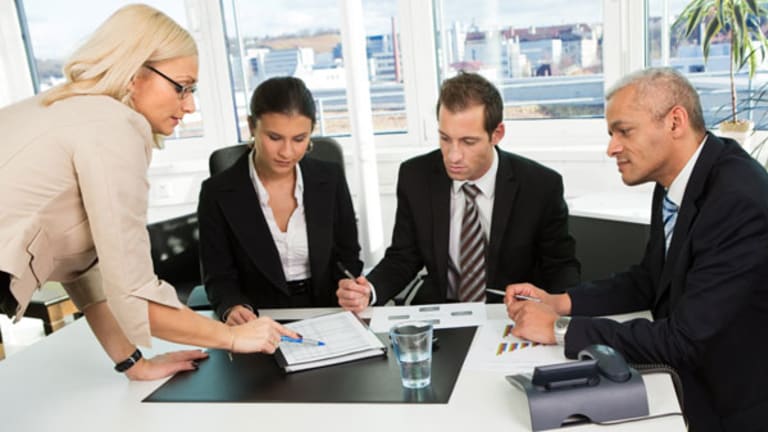 This Week on TheStreet.com TV
Cramer's pick for the next Google, plus the Loonie in Manhattan.
TheStreet.com TV delivered a little taste of everything this week, from the latest in PC software storage and Cramer's pick for the next
Google
(GOOG) - Get Alphabet Inc. Class C Report
to the effect of gold prices on jewelry sales and the Loonie in Manhattan.
Take a look at the editor's choice of the videos of the week, and let us know what you think by
.
The Good Life
July 31, 2007
Alex Rodriguez Hits a Homer for the Kids
:
Brittany Umar speaks with Yankees' star Alex Rodriguez at the launch of his new children's book about helping kids through his writing, and through the AROD Family Foundation.
Cramer & Altucher
July 31, 2007
Is VMware the Next Google?
:
Jim Cramer and James Altucher discuss how to save your PC from the Web with VM Ware.
Focus on Gold
Aug. 1, 2007
Gold Soars, Leaving Jewelry Sales Less Than Shiny
:
TheStreet.com's
Simon Constable asks jewelry merchandiser Ruth Fortunoff how the high price of gold is affecting the retail trinkets business.
Executive Interview
Aug. 2, 2007
Famous Dave's CEO Says Casual Service Is Its Secret Ingredient
:
CEO David Goronkin explains how the casual restaurant's been bucking the overall weakness in the restaurant sector with
TheStreet.com's
Farnoosh Torabi.
Eye on Currency
July 30, 2007
Canada's Loonie Falls on Its Head in NYC
:
TheStreet.com TV talks to New Yorkers about the Canadian currency as it edges closer to the value of the U.S. dollar.