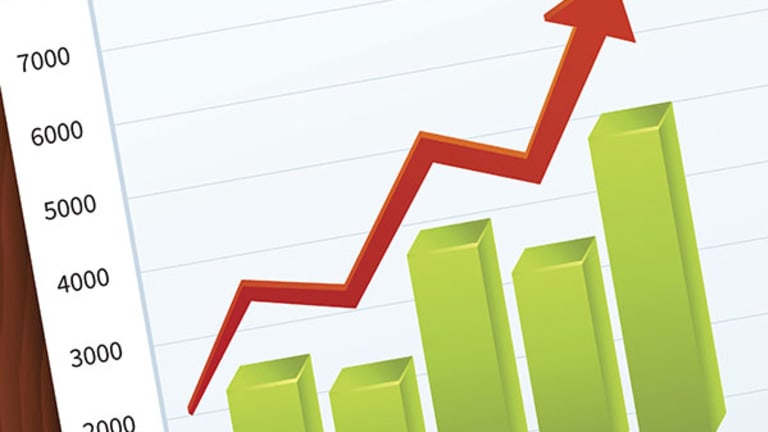 This 'Pick-and-Shovel' Play on Industrial Growth Could Soar
Positive economic data is lifting the industrial sector, but there's a better way to profit. This maker of space-age materials is a safer stock and it's set for takeoff.
Candidates with an ideological axe to grind continue to gripe that the U.S. economy is on the skids and China is eating our lunch. However, even in this era of "post-truth" politics, these pessimistic assertions are increasingly divorced from reality. June's blockbuster jobs report particularly contradicted the naysayers and made them look foolish.
The broader stock market indices are hitting record highs, a situation that rewards rational investors but surely disappoints the dyspeptic "permabears" who consistently predict global financial calamity. (Here's a tip for you: The end of the world only comes once.)
Among the biggest winners in recent weeks have been industrial sector stocks, such as General Electric, Illinois Tool Works and Ingersoll-Rand, which over the last month have risen 7.4%, 1.8% and 3.8%, respectively. All three are well-timed cyclical choices, as the U.S. adopts the mantle of global growth engine and continues the path to recovery.
General Electric is a holding in Jim Cramer's Action Alerts PLUS Charitable Trust Portfolio. See how Cramer rates the stock here. Want to be alerted before Cramer buys or sells GE? Learn more now.
But here's a compelling "pick-and-shovel" play on industrial growth that's less vulnerable to cyclical ups and downs: composite maker Hexcel (HXL) - Get Hexcel Corporation Report . This company is scheduled to report second-quarter earnings on Wednesday, July 20. We examine Hexcel's market-beating prospects. We also pinpoint an unconventional investing method that reaps big profits in good times and bad.
"Pick-and-shovel" is an old Wall Street euphemism that refers to the 19th century California gold rush, when the few people who got rich were the shopkeepers who sold the picks and shovels to the gold-hunters, not the prospectors themselves. As the industrial sector takes off, Hexcel makes the materials that the GEs of the world need to stay in business.
A pioneer in the manufacture of high-performance materials, Hexcel made the composite footpads on the Apollo 11 lunar module, as well as similar components for the Mercury and Gemini space programs. It now supplies these space-age materials to Elon Musk's SpaceX rockets. Hexcel continues to dominate the composites market and is positioned to ride the accelerating shift toward these super-tough materials in a wide range of industries.
Composites are polymer materials reinforced with carbon fiber, forming a strengthened combination that's light, flexible and durable. The next decade will see an explosion in the use of composite materials, in a variety of applications that include cars, trains, planes, satellites, boats, bicycles, housing materials, sporting goods and wind energy.
On average, analysts estimate that Hexcel will report adjusted earnings per share of 65 cents for the second quarter, up from 63 cents a year earlier. Adjusted EPS in the third quarter is expected to come in at 62 cents, vs. 55 cents in the same quarter of 2015. For the full year, adjusted EPS is projected to hit $2.50, compared with $2.32 in 2015. For 2017, adjusted EPS is forecast to reach $2.88. As an investor, you should find this earnings momentum appealing.
Hexcel's trailing 12-month price-to-earnings ratio now stands at 18.1, which is slightly less than the industry's trailing P/E of 18.7.
Hexcel shares are trading at about $42.21. The median 12-month price target from analysts who cover the stock is $49.50, implying a gain of 17%. The highest price target is $60, which suggests the stock can gain 42%.
---
Five Years From Now, You'll Probably Wish You'd Grabbed This Opportunity:As we've just explained, Hexcel is a smart play now. If you're looking for other growth opportunities, we've found a genius trader who turned $50,000 into $5 million by using his proprietary trading method. For a limited time, he's guaranteeing you $67,548 per year in profitable trades if you follow his simple step-by-step process. Click here now for details.
John Persinos is an editorial manager and investment analyst at Investing Daily. At the time of publication, Persinos held stock in General Electric.