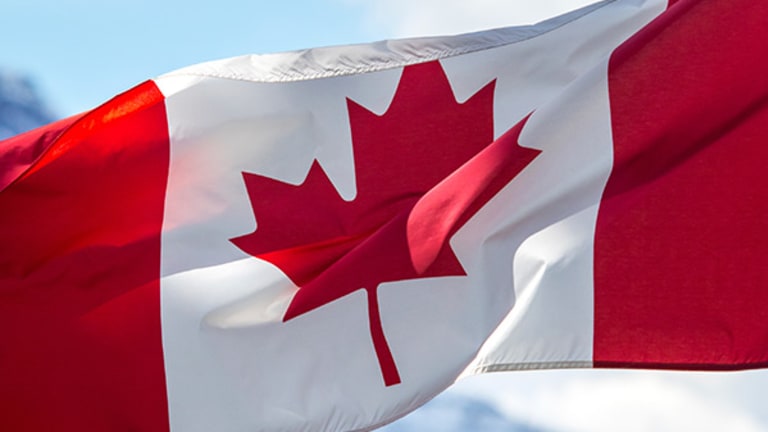 Publish date:
This Overlooked Telecom Stock Is the Cure for Market Volatility
BCE dominates Canada's telecom business and crushes its competitors. And yet, the company still finds new ways to grow.
BCE dominates Canada's telecom business and crushes its competitors. And yet, the company still finds new ways to grow.
Worried the Dow could be headed for a summer swoon like last August's stomach-churning 7% nosedive? You have reason to be, according to Goldman Sachs Group. 
Last year, the market's tantrum was brought on by a trifecta of plunging oil prices, interest rate fears and the Chinese slowdown. Fast-forward nine months, and the bank sees rate hike fears coming back for an encore, with the Fed hinting there could be as many as three by the end of the year. It also sees risk in the chaotic presidential election, which will only get wilder as November draws nearer.
So where should investors look for stability and steady income now? Consider Canada -- specifically a telecom stock whose services pop up in Canadians' lives every day: BCE Inc. (BCE) - Get BCE Inc. Report .
Headquartered in Toronto and boasting a market capitalization of US$40 billion, BCE has an enviable collection of assets, including 28 conventional TV stations, 30 specialty channels and a 37.5% stake in Maple Leaf Sports and Entertainment, owner of the NHL's Toronto Maple Leafs and the NBA's Toronto Raptors.
But, as was the case when it was founded 136 years ago, BCE is first and foremost a telecom provider: Its wireline and wireless businesses chipped in 56% and 32% of its first-quarter revenue, respectively. The company's wireless network serves 8.2 million Canadians, while its wireline operation (high-speed Internet, local phone and TV) serves a total of 12.7 million.
BCE benefits from what Warren Buffett calls an "economic moat" that provides steady cash flow and discourages new competitors. The company controls 30% of Canada's wireless market, with the other two main players, Telus Corp. and Rogers Communications Inc., each also holding down about 30% each.
The so-called "Big Three" are well positioned to defend that turf, thanks to the heavy investments they've made in wireless spectrum and their coast-to-coast networks. But even if a fourth national carrier does emerge, BCE is the least vulnerable, as it's less reliant on wireless than its two main competitors.
Meantime, this winning income play continues to find ways to grow. In early May, it announced a C$3.9-billion deal (US$2.97 billion) for Manitoba Telecom Services.
Regulators still need to sign off, but the purchase would give BCE a big chunk of the wireless market in a province where it's currently an also-ran and a wireline presence where it has none right now. The move follows last year's purchase of the 66% of Bell Aliant BCE didn't already own, which let it consolidate its strength in Canada's eastern provinces.
The average 12-month price target on the stock is $46.80, up slightly from today's level of around $46.00. But the high end of that range, $56, would see the shares jump 22%.
Meantime, investors benefit from BCE's legendary stability: the stock held up well during the market's winter plunge, rising 11% in the first two months of 2016, while the S&P 500 dropped 5%. Its beta rating currently stands at just 0.37, meaning it has historically been 63% less volatile than the S&P 500.
That, plus BCE's attractive 4.6% dividend yield are the main reasons why BCE is a mainstay of so many Canadian investors' portfolios. Plus, the stock's forward price-to-earnings ratio clocks in at just 12.5, which stacks up favorably with U.S. juggernauts AT&T, at 12.7, and Verizon Communications, at 12.3.
So as you look to diversify your portfolio, don't ignore the country next door. BCE, one of Canada's strongest companies, is a great place to start.
---
BCE is a great buy now, but if you really want to sail above the coming market storm, consider the simple step-by-step process I've found. It lets you pocket an extra $67,548 a year-guaranteed! A small group of investors are already using this 9-minute-a-week strategy to collect thousands of dollars in "Free Money" every month-and now you can join them. Click here to learn more.
This article is commentary by an independent contributor. At the time of publication, the author held no positions in the stocks mentioned.