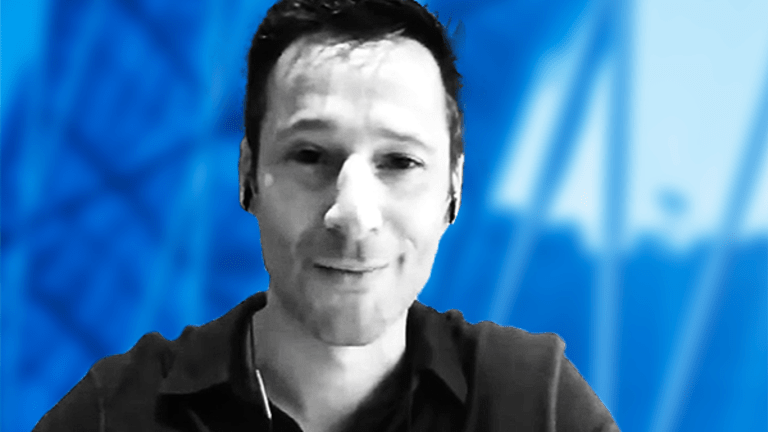 Publish date:
This Norwegian Startup Looks to Tap a New Revenue Stream for Publishers
Norwegian startup Hubii's initial coin offering on Aug. 24 intends to herald a new blockchained, coined future for making money from news content.
Norwegian startup Hubii's initial coin offering on Aug. 24 intends to herald a new blockchained, coined future for making money from news content.
Ethereum. Blockchain. Journalism?
Blockchain --  a kind of digital ledger that contains cryptographically encoded blocks of data in a chain -- is all the rage in the world of business process, and with investments in cryptocurrency -- digital currencies such as Bitcoin that rely on blockchain technology -- now outpacing those in seed venture capital, a little Norwegian software startup aims to ride the waves.
On Aug. 24, Hubii AS will seek $5 million or more in funding through an initial coin offering, one of the first, if not the first, ICO in the news content space. (ICOs issue tokens or cryptocurrencies to participants in place of shares; in Hubii's case, it will issue Ethereum tokens linked to the value of its business that may appreciate based on increasing Hubii profits or trading in the tokens.) The goal: build out the company of five to a staff of 20 that can rapidly build a global content syndication business, with emphasis on the developing world.
While its early foray is in news content, Hubii founder and CEO Jacobo Toll-Messia aims for a wider market of entertainment, embracing video as well as text content and still photos. His larger fundraising hopes: a raise of as much as $40 million.
The Hubii Network hopes to build on two key telecom customer relationships -- with global player Telenor ASA of Norway and with TCL Communication Technology Holdings Ltd.'s Alcatel, and Toll-Messia said he is close to signing a third major one.
These two companies, and three app developers, have tapped into Hubii's 600 or so smaller licensed publishers, with Al Jazeera one of its leading licensors; OEM phone manufacturers have shown interest.
For the phone companies, Hubii has provided a way to get content -- and increasingly local content in places such as Bangladesh, Pakistan and Myanmar -- onto their handsets. For Telenor, the news is delivered on a countrywide basis, but Toll-Messia said it can be localized down to the city level. Just as Apple Inc. (AAPL) - Get Report has done with Apple News and Axel Springer SE with its Samsung Group-partnered Upday service, the telecoms want news to foster engagement -- and perhaps to add paid content bundles in the future.
Interestingly, John Paton -- once the high-profile CEO of Digital First Media Inc. -- serves as an adviser to Hubii, through IVA Ventures, which he directs. 
Digital content syndication is a long-fraught business, stretching back to the late 20th century days of iSyndicate Inc. and Screaming Media and through Mochila and Voxant and Grab Networks Inc. Now video syndication is what's become most au courant, led by companies like Wochit Inc.
One big hurdle in the business of getting one company to pay for another company's news content: the seeming infinity of free news on the open web. Undeniably, though, various frictions have gotten in the way as well. Hubii may be watched for its embrace of new technologies, yet the question of its success drives deeper.
Are the frictions the main issue in building a digital news content marketplace, or are there bigger questions of value that go beyond the efficiencies its embrace of two hot technologies promise? That's one question the Hubii launch will help answer.
Apple is a holding in Jim Cramer's Action Alerts PLUS Charitable Trust Portfolio. Want to be alerted before Cramer and the AAP team buy or sell AAPL? Learn more now.

More from Ken Doctor on TheStreet:
Toll-Messia, an engineer, believes the adoption of both blockchain and Ethereum, one of the hot new cryptocurrencies, will prove transformative for his company, together powering a next generation of content syndication business.
"We realized that the business needed scale, and we knew that we needed something new. That's something that we have to help us to leverage all the work we have done. That is when we started looking at blockchain over the last nine, 10 months," he said. "As engineers as we are, we found the that platform could solve a bunch of different issues. ... First of all, we want to widen our content offering from news to video and music as well. But news is what is closer to our heart, so that's what we are going to be doing first."
Moving Hubii from its current platform to a blockchain model is a complex process.
"The $5 million is the minimum amount we would like to raise to be able to build the platform. Our road map talks about an 18-month project with text, image, music and video content, four different deliverables," said Toll-Messia, a Spaniard who has based his business in the grayer reaches of Bergen, Norway's second-largest city. "First of all, the most important [thing] is we need the tokens to be created, and we need people to hold those tokens, because they will be the spark that will make the marketplace [one for] buying and selling content. The next step is to raise funds, and then to deploy a pilot ... at the end of this year."
In short, the use of Ethereum aims to answer one persistent problem of international syndication in a world of 196 countries and almost as many currencies. Currency conversion takes tech development, and that costs time and money, inhibiting sales beyond the highest-value borders. Further, Ethereum's coding allows business rules -- key to the re-use of content -- to be part of the package.
Blockchain, in the abstract, can do for content supply systems what it is touted to do best: speed up supply chains. By making more transparent all the steps with the content origination, permissioning, pricing and billing reuse chain, it presumably may speed the business of syndication sales.
Paton's IVA invests in 11 companies and may invest in Hubii. He put the Hubii strategy in perspective.
"All of the mobile companies and distribution partners are essentially publishers. What if the consumer still gets the content for free, but the content creators are essentially being paid by the distributors and publishers? The pain points were pretty clear and pretty fast," he said. "The content creators have to get paid more than a pittance, so how do you mash the two things together?
"[Hubii] widened their team to bring in blockchain experts, and blockchain is a bit like the internet, and the web sits on top of the internet. Of course, what's sitting on top of blockchain is Bitcoin and Ethereum cryptocurrencies.
"They looked at Ethereum because Ethereum allows a smart code. So a smart code means essentially that you're embedding terms and conditions of how the content can be used and what you have to pay. The distributor/publisher, the telcos, are then aware exactly where the content is from, and they know exactly where it goes because of that smart code."
In addition, inevitably the issue of fake news arises.
"What's a real story and what's not? What's real and what's not?," Paton said, pointing to Ethereum's possible role for Hubii in authenticating content and not enabling fake content.
For publishers, the main allure is a new revenue stream, finding content markets they haven't been able to previously reach. Alternatively, they can trade content for traffic-generating links. Publishers, Toll-Messia said, set their own terms, on pricing, use and reuse, and all the other factors that go into smart licensing. For its part, Hubii makes its money taking a "small premium" from content buyers.  
While Hubii is an early adopter of both blockchain and Ethereum, it's not alone. Later this year, Civil, a U.S.-based news startup, aims to
on the new tech.
While technologies may be the draw here, investors will have to look at the underlying business potential as well. News content syndication may find new rocket fuel with Ethereum, but would-be buyers need to prove out strong business cases to meet what have been skeptical marketplaces.
What may be new here in terms of business strategy, new technologies aside, is both the role of the telecoms and their concentration on developing countries, not on Europe or North America.
"This solution is more suited for Southeast Asian markets," said Ketil Hoigaard, global partnership director for Telenor. Telenor owns operations in 14 markets, with concentrations in Europe and Asia. It is that growing Asian market that seems best suited to a phone company-supplied walled garden of news -- especially as open-web video can account for costly charges to newer users of smartphones.
Telenor has worked with Hubii for about three years and supports its blockchain/Ethereum push. Two big potential benefits: getting more publishers into the content ecosystem -- "publishers get paid quickly," Hoigaard said -- and the ability to expand to markets such as Singapore and Thailand without the frictions of currency conversion.
For Telenor, facing competition in all its markets, news content is one differentiator, and, Hoigaard said, could lead to new paid premium products in the future.
Telecoms have become a perfect Hubii customer, according to Toll-Messia, because they need a perhaps-monetizable differentiation: "Historically if you look at these large companies, all of them seem to have a pain point in common, which is they have a business model that it is at risk. Like Alcatel, they make less than a dollar per device, so it doesn't really matter that they sell 100 million devices a year."
Premium is one word to think about with what may be the first of these blockchained, Ethereum-powered context exchanges. It's one thing to aggregate hundreds of smaller publishers, producing quite varied content. It's another to think about bringing in the Timeses, Journals, Guardians and more.
Why would a "premium publisher" participate when it could swing its own telecom deals directly, presumably at better terms?
"I don't know the answer to that yet, either, quite frankly," Paton said. "This promises the advent of content marketplaces. ... Hubii won't be the only one created. It's just out of the gate first. If you're in an exchange that has transparency, verification, and you can set the terms and conditions, then you're accessing scale rapidly versus having to do deal by deal by deal."
Expect those premium publishers, faced with so many distribution opportunities of the day, to kick Hubii's tires, but be quite deliberate about committing to it. 
More of What's Trending on TheStreet:
These 10 Office Catch-Phrases Will Drive Your Coworkers Absolutely Insane