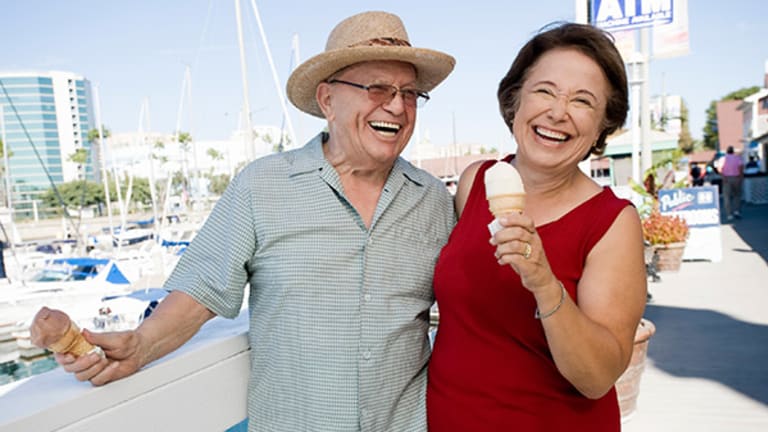 This New Fiduciary Rule Is a Baby Step Toward Protecting Dignified Retirement
The Department of Labor "conflict of interest" rule requires financial advisors to act as fiduciaries when handling retirement accounts.
The Department of Labor "conflict of interest" rule requires financial advisors to act as fiduciaries when handling retirement accounts.
Investing became fairer recently when the Department of Labor announced that it would require financial professionals handling tax-advantaged retirement accounts to act in the best interest of their clients. Starting next spring, advisers will have to act as fiduciaries and put their clients' financial interests before their own.
The Department of Labor's "conflict of interest rule" is a step in the right direction, and a victory for millions of retirees, present and future. The Obama administration has estimated that conflicts of interest that arise when investment professionals do business -- for example, advising a client to invest in a mutual fund that gives a heftier commission than a different option -- costs Americans about $17 billion a year.
Since most savers do not have the savvy of a professional investor, it is essential that their advisers have to provide as unbiased counsel as possible.
Today, the notion of retirement borders on sacred. In the United States, total retirement assets totaled over $24 trillion as of 2015. People hope that their golden years will pass in relative ease and comfort. The decision from the Department of Labor increases their odds of achieving this.
But there's still a huge gap. As Social Security seems smaller and less certain and as traditional pension plans become less common, people are increasingly having to build assets for their own futures.
The uncertainty is not surprising, as funded retirement is still new and fragile. For thousands of years, people worked until they died or until their family provided financial support.
Even 200 years ago, retirement as we know it today simply did not exist. It did not emerge until urbanization and industrialization provided people with sufficient surplus to retire. The development of sound savings structures, both public and private, made the prospect of a recreational retirement a genuine possibility.
It's now important not to take a step backward. Because Americans with self-driven retirement accounts are more susceptible to the shocks of market conditions, there's still work for financial professionals, regulators and individual investors to do. Retirement should remain a possibility for people who have worked hard to achieve it.
The Department of Labor decision is a victory for daily investors, and a step toward a truly democratic marketplace that provides opportunities for all individuals to invest assets and generate returns. But it's just a step.
Norton Reamer is the former CEO of Putnam Investments, and founder of United Asset Management. Jesse Downing is an investment professional in Boston. They are the authors of Investment: A History.