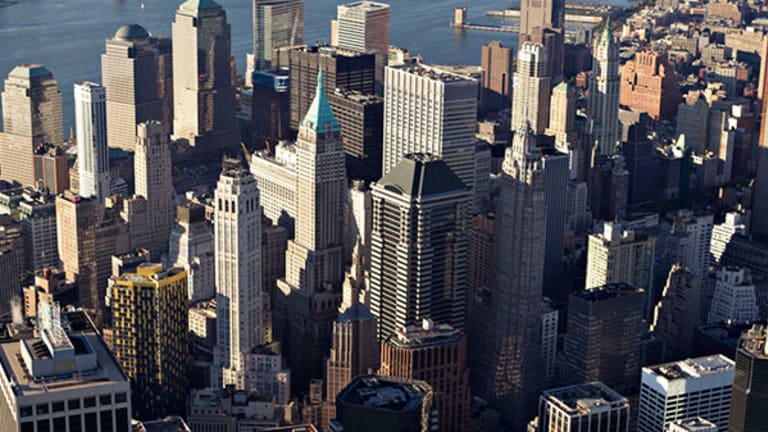 This Medical Office Building REIT Is a Good Buy
Healthcare Trust of America has an impressive portfolio of properties, and its financial performance has been solid.
At NAREIT's most recent Annual Convention for All Things REIT, Ed Fritsch, the 2016 NAREIT Chair said that REITs should continue to deliver on the promise that led to the creation of their own sector on the S&P 500 earlier this year.The event offers investors an opportunity to learn about the state of the REIT industry.
 "Since the Modern REIT Era, REITs have enjoyed a wonderful trajectory of growth," Fritsch said.
Fritsch said that REITs have benefited from positive balance sheets, sound portfolios and management. "I don't know that REITs have ever had a better collective balance sheet than they have today," he said. "I don't know that REITs have had a better portfolio than they have today. Of particular importance, however, are the revolutionary ways in which today's leading REITs are conducting business; they are better run than ever before."
One REIT that's particularly well-positioned to make solid gains is Healthcare Trust of America (HTA) . Healthcare Trust has developed a solid portfolio with a lot of growth potential. HTA acquires, owns, and operates medical office buildings (MOBs). These types of buildings have been in demand as baby boomers age, and the need for medical services increases. Many of its properties are in areas with growing population, including the Southeast and West. 
The company has stable cash flows and a small vacancy rate among its many properties.  
HTA has wisely invested in markets with strong growth and existing, health care infrastructure. It focuses on existing health care and university campuses. The company is also well-managed, emphasizing operational efficiency. 
In its words, the company's business strategy tries to establish "critical mass in key markets where HTA's institutional property management and in-house leasing platform can generate scale, maximize expense efficiencies, and build lasting tenant relationships."
The company's holdings involve an impressive group of professionals, including property and facilities managers, leasing agents, engineers, accountants and contractors.
The company's financial performance has been solid. In its most recent quarter, the company announced that net income for the first three-quarters of the year had risen more than 30%. For the quarter alone, rental income grew nearly 14%. 
Last month, Raymond James upgraded the stock from market perform to outperform. 
At just over $28.70, shares of HTA aren't far from their 52-week low of $25.60. However, the drop in price has created a potentially good buying opportunity. The current dividend yield is 4.18%.
N/A