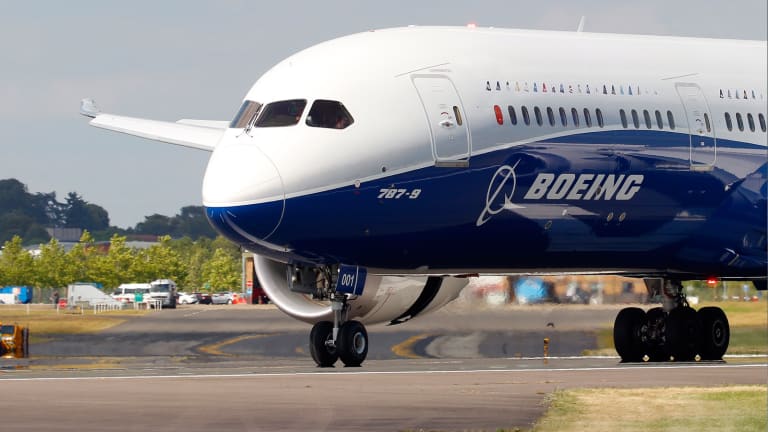 This Little-Known Maker of 'Ultra-Tough' Materials Will Flex Its Muscles in 2016
The latest employment numbers underscore the durability of the recovery, which is great news for this maker of super-strong materials for aircraft and other industrial uses.
Friday's positive U.S. jobs report is a shot in the arm for cyclical stocks, but you've probably heard the adage: Buy cyclical stocks before everyone else does. The good news for you is that we've unearthed an extremely promising (and important) cyclical stock that the financial press tends to ignore.
The U.S. Bureau of Labor Statistics reported on Dec. 4 that the American economy created 211,000 jobs in November, keeping the unemployment rate steady at 5%, unchanged from October. Other economic indicators in recent months have been generally positive as well.
The upshot: recovery is set to gain momentum in 2016, which makes certain cyclical plays a smart move now. One cyclical segment often given short shrift by investors is specialty materials.
The stock with the best prospects in the specialty materials category is HexcelCorp. (HXL) - Get Hexcel Corporation Report , the leading but little-known producer of carbon composites. Hexcel is undervalued in the context of its projected growth, which is great news for you, as you scour the market for under-appreciated stocks to include in your wealth-building strategy.
data by
Among the strongest and most valuable materials in existence are carbon composites. They're crucial in the manufacture of a wide range of products, especially in aerospace, energy, defense and high technology.
Composites are the most important materials to be adapted for aerospace since the use of aluminum in the 1920s. The application of these materials is sweeping all sectors of aerospace.
Broadly defined, composite materials represent the combination of inherently dissimilar materials, usually involving carbon, to form a strengthened combination. These hybrid materials yield remarkable results in weight reduction, strength and flexibility.
Hexcel is the largest U.S.-based producer of carbon fiber and the No. 1 producer of aerospace composite materials. After a precipitous drop in air travel during the Great Recession of 2008-2009, commercial aviation is soaring.
Hexcel is the chief composite supplier for aerospace giant Boeing, manufacturer of the Dreamliner 787, a composite-built passenger aircraft. Aircraft made from composites enjoy reduced weight, improved fuel burn, and better resistance against corrosion and damage.
Another key client is defense contractor Lockheed Martin, which makes Hexcel a play on not just the commercial sector but also on the global rise in defense spending. This cyclical play has plenty of momentum heading into 2016, making it a well-timed investment choice as you position your portfolio for next year and beyond.
In its most recent guidance issued in October, Hexcel management projected 2015 revenue of $1.84 billion-to-$1.86 billion, a year-over-year increase of roughly 3%, and adjusted diluted earnings-per-share (EPS) of $2.28-to-$2.34, compared to adjusted diluted EPS of $2.16 in 2014. The stock now trades at about $46, with the analyst consensus on the high end calling for a one-year target of $60.
The stock is already riding expectations of greater demand: it's up 12.53% year-to-date (YTD), compared to 1.20% YTD for the S&P 500. And yet the stock sports a reasonable trailing 12-month price-to-earnings (P/E) ratio of 19.2, slightly lower than the industry's trailing P/E of 19.4. The stock's TTM EPS is 2.42, compared to 0.90 for its peers. The time to invest in this maker of "miracle materials" is now, as recovery boosts demand for them.
Are you making the right investment moves for your retirement, or are you blowing it by making all-too-common money mistakes? There are crucial steps that you should be taking now, to build wealth over the long haul. To find out whether you'll have enough money in your later years, download our free report: Your Ultimate Retirement Guide.
John Persinos is editorial manager and investment analyst at Investing Daily. At the time of publication, the author held no positions in the stocks mentioned.