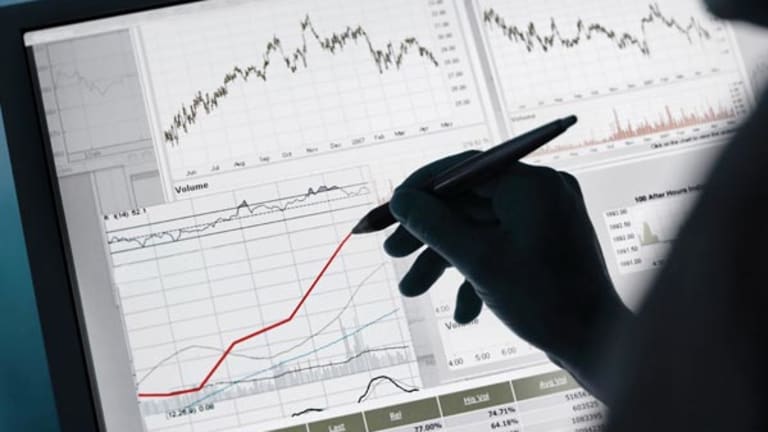 This Is Not Your 2013 Snapback Market Anymore
Here's an attempt to figure out the meaning of the destruction taking place in the market.
NEW YORK (TheStreet) -- Very brutal end to last week. It couldn't have been permeated with more mixed signals and divergences.
The S&P 500I:GSPC made all-time highs while the rest of the market was taken to the woodshed. For a several weeks now I have been pointing out all the divergences and presenting a bearish tone to my pieces on TheStreet.
Let me start off by saying there was nothing bullish about what happened on Friday. This market is screaming that there is trouble ahead. I am not calling a top by any means and I actually do not think we have reached "the top," but I think that a correction (likely deeper than anything we have seen in in over a year) is looming. Having said that, I wouldn't start shorting everything at the start of this week as markets typically don't go straight down and there will be bounces along the way.
Furthermore, earning season begins this week and analysts have lowered expectations among many companies recently. Therefore, we may see upside surprises that will separate the good from the bad. Some stocks will see new money flow while others will experience mass exodus.
Assessing The Damage: The S&P 500, which has been doing a fine job masking the damage being down to the rest of the market, is now below the 10-day moving average (MA) and just a hair away from being below the 20-day MA. More significantly, we had a failed breakout finally confirming what the rest of the market has been signaling.
The Dow Jones Industrial Average has also been masking the damage, but I am less concerned there and rightly or wrongly, don't heed much attention to the DOW theory, which I wrote about here). We are below the 10-, 20-, 50- and 100-day MAs on the PowerShares (QQQ) - Get Report, which tracks the Nasdaq 100 Index, and that I deem a better indicator regarding the overall health of the market than the S&P 500.
We are below the 10-, 20- and 50-day MAs on the iShares Russell 2000 (IWM) - Get Report, which tracks the Russell 2000 Index.

The technology stocks that have been recently leading are old tech such as International Business Machine (IBM) - Get Report, Microsoft (MSFT) - Get Report and Hewlett-Packard Company (HPQ) - Get Report. That's akin to me asking my grandmother for Tinder advice. The Utilities Sector, (XLU) - Get Report made an intra-week high not seen since June 2008. The Consumer Staples Index (XLP) - Get Report have been underperforming the Consumer Discretionary Index (XLY) - Get Report since early March. These are all exhibit signs of a risk-off market environment.
And finally, high beta discretionary, biotechs, and social media stocks are typically the first to get sold when market participants become concerned over a possible correction and for the last couple weeks they have been pummeled.
What All This Selling Means
Without over complicating things, let's take a look at what is likely going on. We have had a five-year bull run that began in 2009. In the fifth year, last year, the market ended up over 30% on the year. Things got a tad bit stretched, shall we say. They went too far too fast and when that happens within a trend (currently a bullish one), a period of consolidation takes place resulting in some mean reversion. I wrote about that at the start of the year here.
Although the selling may appear excessive at times, when viewed from a broader perspective, it exhibits signs of a healthy market resetting itself. You can see this broader picture with the following monthly chart of the S&P 500.
So Now What? Again, to simplify, the path of least resistance right now is down. Don't over think it. Yes we will see bounces, especially when we get oversold, but until the path of least resistance turns back up, using 2013's playbook will likely be a losers bet. This is no longer your 2013 BTD (Buy The Dip) market. This is your 2014 'failed breakout' STR (Sell The Rip) market. Downside levels of support on S&P 500 for next week are 1850, 1838, and 1825. Resistance on the upside is 1875 and 1897.
We are not even close to being oversold on S&P 500 based on 20-day lows.
We are getting close, but still not yet considered to be oversold on Powershares.
At the time of publication the author had no position in any of the stocks mentioned.
This article represents the opinion of a contributor and not necessarily that of TheStreet or its editorial staff.