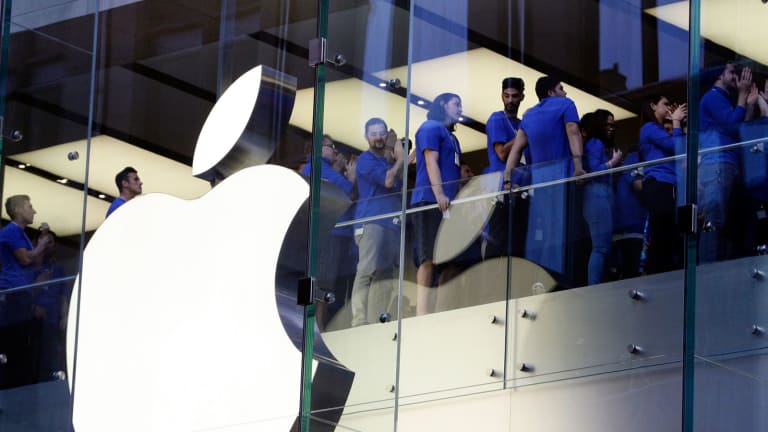 Thinking a $1,000 Tax Law Fueled Employee Bonus Will Grow the Economy Is Dumb
A taxable one-time bonus can't guarantee economic growth the way increasing wages could.
Wall Street and Washington have been cheer-leading Walmart Stores Inc. (WMT) - Get Report , Apple Inc. (AAPL) - Get Report , Comcast Corp. (CMCSA) - Get Report and other big corporations offering employees bonuses or wage hikes from their newly expanded cash pile following December's tax reform.
It's time to pipe down.
A one-time taxable bonus can't guarantee sustained economic growth the way companies raising wages could. A lot of people get bonuses. It's not a new phenomenon. But, it's akin to a one-time adrenaline shot into the economy, nothing more. 
Let's say most of the workers receiving bonuses are getting about $1,000. That bonus "is not a tax-free thing," points out Manuel Pravia, a principal in tax and accounting at Miami-based accounting firm MBAF.
According to Pravia, a single person making $40,000 per year will have to pay as much as 25% on the extra money. Taking into account state income tax that further chips away at the bonus, and some workers could be walking away with no more than $680 or so.
For a family of four, that's about two trips to the local Costco (COST) - Get Report for groceries. Then, it's back to counting every penny and cutting coupons for the supermarket run.
"This is not going to be a continuing thing," Paul Joseph, attorney at Michigan-based Joseph & Joseph Tax and Payroll, said. "I think companies are doing this more for the headlines than for their employees."
Plus, $1,000 means something different for a worker at Walmart than it does for a worker at Apple.
For a Walmart employee, bonuses could be the difference between paying the electric bill or not, Joseph said. Paying the electric bill isn't exactly something that will sow the seeds of sustained U.S. economic growth "For someone who works at Apple's headquarters, that amount of money wouldn't even cover going out this weekend," Joseph noted.
That's why if companies really want to make an economic difference, they should lift wages. It would affect a wider swath of people for a longer amount of time. To be sure, workers could use the pay bump.
Real average hourly earnings increased a meager 0.4% in 2017, according to the Bureau of Labor Statistics. Factoring in a 0.6% bump in the average workweek, and real average weekly earnings still rose a scant 0.7%. 
Walmart does deserve a small tip of the cap.
It's not only offering a $1,000 bonus (provided you have worked there 20 plus years), but also raising its minimum wage to $11. But, more corporations need to jump on board.
As President Donald Trump said in Davos Friday, "the single best anti-poverty program is a very simple and very beautiful paycheck." He should have tweaked the statement to "a very beautiful paycheck each Friday."
Apple and Comcast are holdings in Jim Cramer's Action Alerts PLUS Charitable Trust Portfolio. Want to be alerted before Jim Cramer buys or sells the stocks? Learn more now.
Want to keep up with everything else dumb on Wall Street? Follow along on TheStreet's YouTube channel for more.
Checkout the best of "Dumbest Thing On Wall Street"