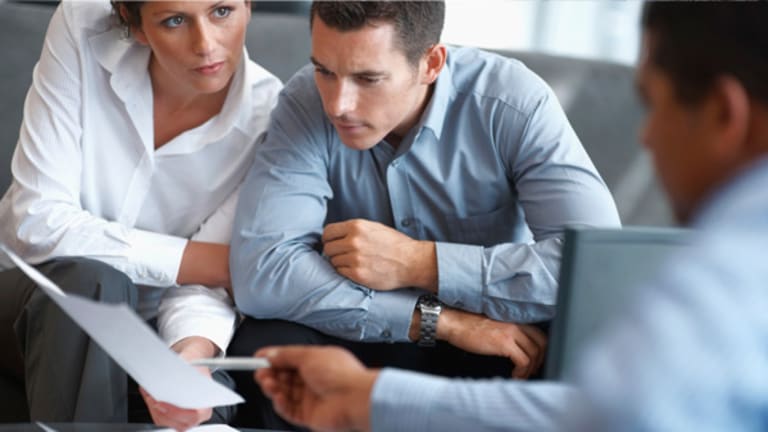 They Just Don't Get Mead Johnson!
Marek Fuchs, TheStreet's media critic, explains the Mead Johnson/Wal-Mart "recall."
WESTCHESTER COUNTY, NY (TheStreet) -- When the media start throwing around the words "baby" and "death" and "recall" in headlines and leads, you know a tale of deep human tragedy is at hand. Still: at least from a financial perspective, it's important to get the fact rights, specifically in terms of the "recall."
A Missouri baby died recently of an extremely rare bacterial infection. Public health officials are investigating whether there is a link between the infection and the infant's baby formula. Conceivably, the infection can come from the formula, the water used to prepare the formula, the devises used to prepare the formula or another source altogether.
Acting out of caution (and doing the right thing),
Wal-Mart
(WMT) - Get Report
took a precaution: while public health officials were investigating, they removed the baby formula, which was made by
Mead Johnson
(MJN)
.
This--a third-party retailer recall--is one type of product withdrawal. Importantly: it is by far the least serious and telling. If Mead Johnson recalled the formula or, more importantly, public health officials--well, that would be more serious by a nearly immeasurable factor.
But too much of the business media (from Bloomberg to The Financial Times to Barron's) made absolutely no mention that the recall was not government mandated. Since Mead Johnson's stock at one point lost nearly $2 billion in shareholder value yesterday, the distinction was apparently lost on traders too.
At the time of publication, Fuchs had no positions in any of the stocks mentioned in this column.
Marek Fuchs was a stockbroker for Shearson Lehman Brothers and a money manager before becoming a journalist who wrote The New York Times' "County Lines" column for six years. He also did back-up beat coverage of The New York Knicks for the paper's Sports section for two seasons and covered other professional and collegiate sports. He has contributed frequently to many of the Times' other sections, including National, Metro, Escapes, Style, Real Estate, Arts & Leisure, Travel, Money & Business, Circuits and the Op-Ed Page.
For his "Business Press Maven" column on how business and finance are covered by the media, Fuchs was named best business journalist critic in the nation by the Talking Biz website at The University of North Carolina School of Journalism and Mass Communication. Fuchs is a frequent speaker on the business media, in venues ranging from National Public Radio to the annual conference of the Society of American Business Editors and Writers.
Fuchs appreciates your feedback;
to send him an email.