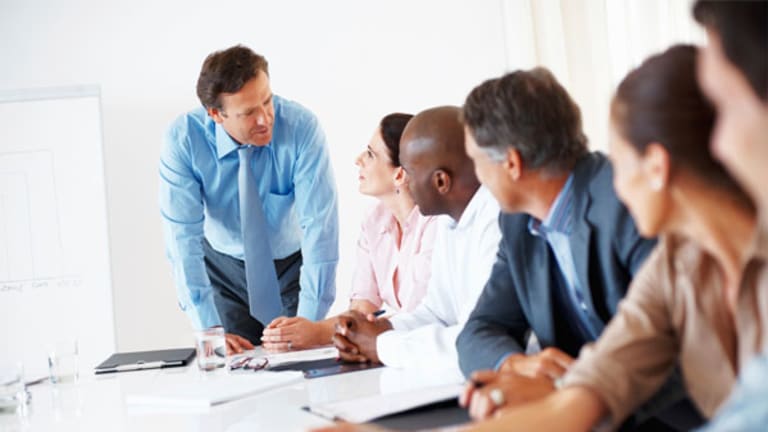 They Just Don't Get Madison Square Garden!
Marek Fuchs, senior contributing analyst at TheStreet, laments "Lin-sane" MSG coverage.
NEW YORK, (TheStreet) -- Jeremy Lin, the New York Knick who came "out of nowhere" as the sports media is putting it (only in sports media, of course, can Harvard be considered "nowhere") is apparently going to singlehandedly save the Knicks, push Madison Square Garden (MSG) - Get The Madison Square Garden Co. Report stock to ever greater heights and possibly even get Carmelo Anthony to pass the ball.
Well, let's not go that far. Anthony will never give up the ball. But let's talk about that stock price. It's gone up recently and the media is tumbling over itself, without any statistical backing, to credit the source of "Linsanity" with every last uptick.
Said CNNMoney.com in a headline: "MSG's slam dunk: The Jeremy Lin effect"And The New York Post spared no sports cliché in its headline either, writing: "Lin's lifting MSG above the rim," then noting way up high in the article that Knick fans had "elbowed their way into MSG stock, pushing it to a 52-week high."
If you look at television ratings (and none of these media outlets did) you'll see that there is no small amount of truth to the claim that the "Linsane" play of the Harvard guard has probably helped the stock price. The Knicks frequently play on their company-owned network and ratings are up around 70% in the four games Lin has started, compared to the previous games.
But--and this is no small but--the Rangers (not mentioned in nearly all the breathless coverage about how Lin is solely responsible for MSG's stock run) are contenders, too. Big time. The Westminster Dog Show also apparently went well. And as for the oft-repeated contention in these articles that Lin will bring the
Time Warner
(TWX)
contretemps to an end? We'll believe that one when we see it.
Look: if Lin does not tear an Achilles or turn back into a pumpkin at midnight, he'll have a good impact on MSG's stock price. But his story is so compelling and the media (sports and business) are so fond of telling it, that they are missing out on important details.
At the time of publication, Fuchs had no positions in any of the stocks mentioned in this column.
Marek Fuchs was a stockbroker for Shearson Lehman Brothers and a money manager before becoming a journalist who wrote The New York Times' "County Lines" column for six years. He also did back-up beat coverage of The New York Knicks for the paper's Sports section for two seasons and covered other professional and collegiate sports. He has contributed frequently to many of the Times' other sections, including National, Metro, Escapes, Style, Real Estate, Arts & Leisure, Travel, Money & Business, Circuits and the Op-Ed Page.
For his "Business Press Maven" column on how business and finance are covered by the media, Fuchs was named best business journalist critic in the nation by the Talking Biz website at The University of North Carolina School of Journalism and Mass Communication. Fuchs is a frequent speaker on the business media, in venues ranging from National Public Radio to the annual conference of the Society of American Business Editors and Writers.
Fuchs appreciates your feedback;
to send him an email.