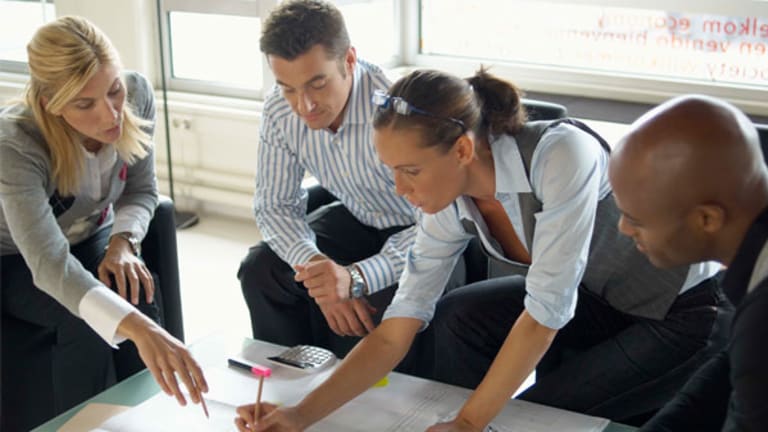 They Just Don't Get Hewlett Packard!
Marek Fuchs, senior contributing analyst at TheStreet, punctures HP's "major restructuring."
Marek Fuchs, senior contributing analyst at TheStreet, punctures HP's "major restructuring."
NEW YORK (TheStreet) -- Is it a major restructuring or a major overstatement? Here's a hint: it's not the first. The media, in all its self-consumed glory, loves to run scoops with headlines showcasing the words "major restructuring."
In the last two weeks alone, All Things D has run at least two. A couple of weeks ago, the "major restructuring" was about to go down at
Yahoo
(YHOO)
. Yesterday it was
Hewlett-Packard's
(HPQ) - Get Report
turn.
But a "major restructuring," at least in the hands of the media, often seems to be little more than a grab bag of firings and division shuffles. Sure enough, that's just what is happening at HP. If that weren't uninspiring enough to begin with--well, HP is company that has just undergone--and subsequently abandoned--"major restructurings" involving tablet computers and becoming another
IBM
(IBM) - Get Report
.
Look: perhaps companies like
Ford
(F) - Get Report
merit the "major restructuring" tag, but HP?
The New York Times went with a more measured and realistic approach. They termed HP's plan a "consolidation." Rather than getting giddy with it in the headline, they went with a more modest and fitting: "H.P. Is Said to Be Poised to Merge Business Units."
That's all that's going on here. Save the "major restructuring" terminology, which gets the expectations of traders all out of whack, for the few times it's actually going on.
At the time of publication, Fuchs had no positions in any of the stocks mentioned in this column.
Marek Fuchs was a stockbroker for Shearson Lehman Brothers and a money manager before becoming a journalist who wrote The New York Times' "County Lines" column for six years. He also did back-up beat coverage of The New York Knicks for the paper's Sports section for two seasons and covered other professional and collegiate sports. He has contributed frequently to many of the Times' other sections, including National, Metro, Escapes, Style, Real Estate, Arts & Leisure, Travel, Money & Business, Circuits and the Op-Ed Page.
For his "Business Press Maven" column on how business and finance are covered by the media, Fuchs was named best business journalist critic in the nation by the Talking Biz website at The University of North Carolina School of Journalism and Mass Communication. Fuchs is a frequent speaker on the business media, in venues ranging from National Public Radio to the annual conference of the Society of American Business Editors and Writers.
Fuchs appreciates your feedback;
to send him an email.