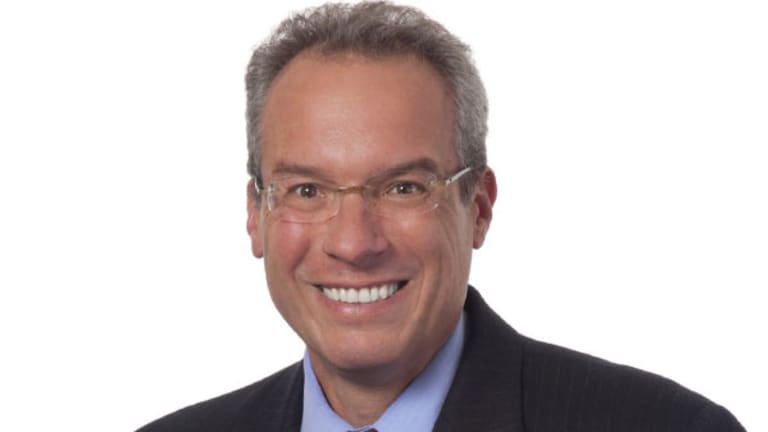 TheStreet Launches Blue Chip Content Studio, New Custom Media Division
TheStreet is launching Blue Chip Content Studio, a new custom media division to be headed by former Editor-in-Chief Jeffrey Kanige.
TheStreet (TST) - Get TheStreet, Inc. Report is launching Blue Chip Content Studio, a new custom media division. 
A part of TheStreet's institutional business, Blue Chip will work with marketers to develop customized content fueled by BoardEx, the business intelligence and relationship capital management services provider acquired by TheStreet in 2014, and The Deal, the mergers-and-acquisitions-focused publication that TheStreet acquired in 2012. The advertising creative and strategy group will help clients tell their own stories across various platforms: digital, print and video products produced by a professional in-house team. It will also develop custom events. Blue Chip content will be clearly delineated from TheStreet's editorial content.
The new division will be headed by Jeffrey Kanige, who had most recently been editor-in-chief of TheStreet and The Deal.
Kanige, who joined The Deal in 1999 and boasts three decades of experience as a professional journalist, will step aside as editor-in-chief to lead the division as creative director. He will be responsible for working with brands to develop and execute their customized content strategies.
"Blue Chip Content Studios will partner with TheStreet and The Deal's brand clients to conceive, develop and deliver compelling content of a variety and caliber unavailable anywhere else. In my time at TheStreet and The Deal I've developed an intimate understanding of the challenges and pressures facing brands that rely on our audience to expand their businesses. I look forward to working with our partners to help them conceive and deliver unique, standout branded content that both reaches and engages influential and affluent business decision makers and investors," Kanige said in a statement.
Managing editor Tara Murphy will assume control of TheStreet's editorial operations.
"We're excited to expand our content-centric strategy to include the creation of custom media for our brand clients, enabling them to leverage our talent and proprietary data to engage their constituents across multiple platforms," said Larry Kramer, chairman of TheStreet, in a statement. "Jeff's lengthy experience with TheStreet and The Deal makes him the perfect content leader for the new division. Nobody understands our brand partners and the audience they're trying to reach on TheStreet and The Deal better than Jeff."
The announcement comes on the heels of the appointment of David Callaway as CEO. He is the former editor-in-chief of USA Today. He will start at TheStreet in July.