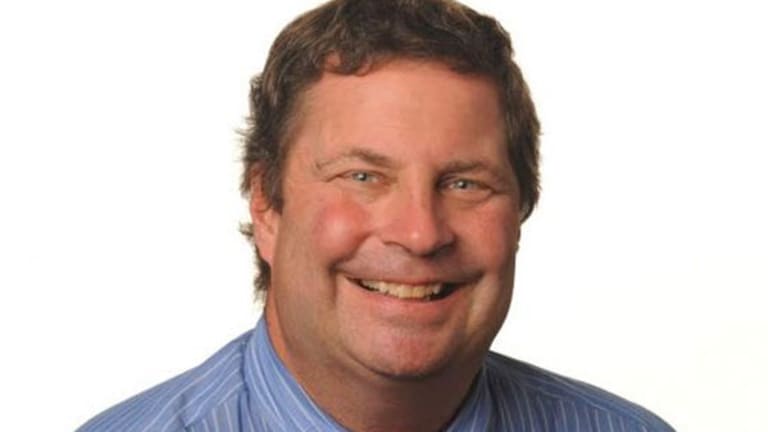 TheStreet Appoints David Callaway as CEO
David Callaway has been appointed as chief executive officer of TheStreet, replacing interim CEO Larry Kramer in the post.
David Callaway has been appointed chief executive officer of TheStreet (TST) , replacing Larry Kramer, who has served as interim CEO since February 2016.
Callaway, a nearly 30-year veteran in the media industry, comes to TheStreet from USA Today, where he has served as editor-in-chief since 2012, growing the digital news group to the fifth-largest in the United States. He previously served as editor-in-chief of MarketWatch, where he expanded the newsroom to 120 journalist across bureaus in the U.S., Europe, Asia and the Middle East. He has also served as a securities industry reporter at Bloomberg and a reporter with the Boston Herald. Callaway holds a master's degree from Northwestern University's Medill School of Journalism.
"It's so great to have someone with the stature of Dave Callaway come in to help us build every part of our business," said Jim Cramer, co-founder of TheStreet, in a statement. "His experience in markets coverage, financial news and the world of international institutional business information is a perfect match to our businesses, and his reputation as one of the best journalists in the business is equally important to our aspiration to be the place any investor can go to be better informed and better equipped to make money."
Kramer, who will retain his position as non-executive chairman of the board of directors, added that Callaway's hire puts "an exclamation point on our strategy to create the most compelling content possible at the heart of all our businesses" and called the incoming executive "a rare combination of a brilliant editor and sensational manager."
"This is a company that has an incredible editorial team creating informative, market-moving content investors are passionate about. The demand for our content has never been stronger, and I look forward to leading TheStreet and further transforming the organization into a digital content leader," said Callaway in the statement.
Callaway will assume the post in early July 2016.