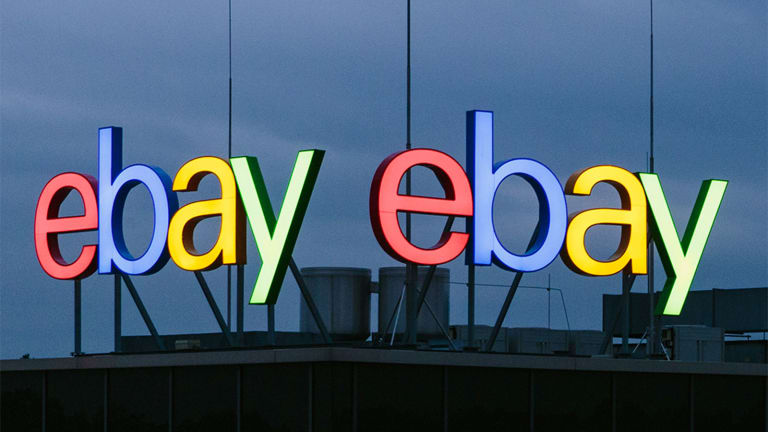 These 5 Stocks Are Flashing Buy Signals
These stocks have short-term gain catalysts and longer-term growth potential.
1%. That's all that stands in the way between the S&P 500's current price and breakeven. Another trading session like Friday's, and the broad market will actually be up in 2016 -- a milestone that has yet to happen at any point year-to-date.
Another stat that might surprise some investors is the fact that the majority of S&P components are now officially higher in 2016. As I write, 264 of the stocks in the S&P 500 are up from where they started the year. It may not be much of a majority, but it's a shift that seemed unthinkable just a month ago, when the broad market was down 10% in the first seven weeks of the year and 80% of S&P stocks were bleeding red ink.
In short, there's a very palpable change taking place in the stock market in March. And some stocks are set to benefit more than others.
To take advantage of the about-face in stocks as we head deeper into March, we're turning to a fresh set of "Rocket Stocks" worth buying here.
For the uninitiated, Rocket Stocks are our list of companies with short-term gain catalysts and longer-term growth potential. To find them, I run a weekly quantitative screen that seeks out stocks with a combination of analyst upgrades and positive earnings surprises to identify rising analyst expectations, a bullish signal for stocks in any market. After all, where analysts' expectations are increasing, institutional cash often follows. In the last 340 weeks, our weekly list of five plays has outperformed the S&P 500's record run by 76.94%.
Without further ado, here's a look at this week's Rocket Stocks.
Apple
Up first on our list of Rocket Stocks is tech giant Apple (AAPL) - Get Free Report . Like much of the tech sector, Apple started the year on a sour note, but it's been rolling over in recent weeks, showing technical signs of a bullish reversal at the end of February. As Apple's price action finally starts synching up with its fundamental story again this spring, this stock is looking well-positioned to take advantage of the rebound happening elsewhere in the market.
Apple is one of the biggest tech companies on the planet. The firm's businesses range from mobile devices (such as the iPhone and iPad) to PCs (the Macintosh) to wearables (Apple Watch) to the world's biggest music store -- and everything in between. The key to the Apple ecosystem is that its products complement one another and add functionality, encouraging consumers who already own Apple devices to keep buying them. The firm's control of both hardware and software is another critical element of its success. Because the firm's engineers can write software that wrings maximum performance from its hardware, Apple isn't as forced to compete with peers on equipment specs; that keeps costs lower.
From a financial standpoint, Apple is in spectacular shape. The firm currently carries $152.8 billion in net cash and investments on its balance sheet, an utterly massive cash cushion that pays for about 27% of the firm's outstanding shares at current price levels, and gives Apple an ex-cash P/E ratio of 7.96. Apple may no longer be in growth mode, but shares look dirt-cheap right now, even if this company never grows again.
Apple is a holding in Jim Cramer's Action Alerts PLUS Charitable Trust Portfolio. Cramer and Research Director Jack Mohr wrote on Friday:
"According to reports by Buzzfeed, Apple sent out invitations to its widely expected special product event, being held on March 21 (yes, the day before the FBI hearing). While Apple management may well use the event as a chance to publicly educate the media on its views in the San Bernardino hearing, they will also likely unveil new products coming this year. Among these new devices are widely expected to be a smaller iPhone, an updated iPad and additional Apple Watch bands. The redesigned iPhone 7 isn't expected to be revealed until the September event. The smaller iPhone is reportedly being dubbed the iPhone 'SE' and will feature a 4-inch display and a faster chip. While we do not expect this new phone to have any major sale impact, we could see an incremental lift and it could provide some positive interest that can help build the bridge until the major iPhone 7 launch later this year. We will be following the event for the official announcements and reactions."
Exclusive Look Inside:
You see Jim Cramer on TV. Now, see where he invests his money and why Apple is a core holding of his multi-million dollar portfolio.
Want to be alerted before Jim Cramer buys or sells AAPL? Learn more now.
Alibaba
It's been an interesting year for shares of Chinese e-commerce behemoth Alibaba (BABA) - Get Free Report . A perennially strong dollar, plus concerns over an economic slowdown in the People's Republic, have swatted shares about 9% lower year-to-date, up from a 25% decline just a month ago. But Alibaba is starting to show some strength again in March -- and this stock could be about to make up for lost time.
Alibaba is the biggest online retailer in the world. In addition to its namesake site, the firm's marketplaces include Tmall, consumer-to-consumer sales site Taobao and daily deals site Juhuasuan. Alibaba also operates the Alipay payment network and a collection of smaller niche Internet businesses. About one in five Chinese consumers is currently an active shopper on one of Alibaba's sites, and as younger shoppers make up a bigger share of the country's spending, online marketplaces stand to benefit from that shift to e-commerce.
Like Apple, Alibaba is in good shape financially, with a huge net cash position. Alibaba still earns the vast majority of its revenues (nearly 85% from its Chinese marketplaces), but the firm has been working on growing its exposure to international marketplaces. More sales in dollars would do well to diversify this stock away from the perceived risks of the Chinese market right now. In the meantime, shares are finally catching a bid in March.
Phillips 66
Nobody wants to own energy stocks right now. The exception to that rule might just be refining stock Phillips 66 (PSX) - Get Free Report . While the rest of the energy sector has been experiencing a painful rout amid the selloff in commodity prices, Phillips 66 has actually been moving higher. Shares are already up 6.5% on a total returns basis year-to-date. And they're up nearly 20% over the course of the last year.
How can Phillips 66 keep its head above water while its energy sector peers are drowning in red ink? Simple: The firm has minimal exposure to commodity prices themselves. Instead, Phillips 66 earns fee-like refining margins that have been enjoying upward pressure as gasoline prices plummet. Phillips 66 owns 14 refineries around the world that have the capacity to process more than 2.2 million barrels of crude oil per day. The firm also owns a midstream business with about 62,000 miles of pipeline, as well as a chemical joint venture that makes petrochemicals and plastics.
Management has been an excellent steward of shareholder value, boosting dividend payouts and protecting the company's deep cash reserves. Likewise, they realize that Phillips 66 is enjoying especially favorable conditions for the refining business right now, and they've been paring down their exposure to refining by making bigger investments in midstream and chemical assets.
While that change will ultimately make Phillips 66 ebb and flow more with commodity prices, the shift looks likely to be well-timed considering the state of the energy markets right now.
eBay
Alibaba isn't the only e-commerce giant that's making our Rocket Stocks list this week; eBay (EBAY) - Get Free Report  is the other. eBay is one of the biggest online marketplace operators in the world, facilitating an estimated 8% of all e-commerce last year. The spin-off of PayPal (PYPL) - Get Free Report  makes eBay a marketplace pure-play, and an interesting one at that.
eBay started as an online auction site, but its scope has expanded beyond auctions, and into the marketplace business -- the firm's goal is to connect buyers and sellers using any type of transaction model. And eBay has scale, with more than 162 million active buyers and 800 million live listings. Besides its namesake marketplace site, eBay's businesses include brands such as StubHub, Half.com and Gumtree -- as well as dozens more. eBay benefits from the network effect in a big way: buyers flock to eBay because of its huge number of listings, and sellers use the site because it's where the buyers are. That huge network creates a virtuous cycle that protects the value of eBay's brand.
Financially speaking, eBay is in excellent shape. The firm currently carries more than $1.7 billion in net cash on its balance sheet, enough to pay for about 6% of the firm's outstanding shares at current price levels. That cash cushion isn't quite as massive as the one in Apple, for instance, but it does help to smooth out potential economic speed bumps in the road.
With rising analyst sentiment in eBay this week, we're betting on shares.
International Paper
Last up on our list of Rocket Stocks is $17 billion paper products maker International Paper (IP) - Get Free Report . After a pretty awful 2015, shares of IP are rebounding in 2016, up more than 7.2% on a total returns basis in the first two and a half months of the year. But that could just be the beginning for International Paper in March, now that buyers have definitively wrestled away control of shares.
International Paper is a company whose products you've no doubt interacted with, even if you don't realize it. That's because the firm's packaging products and printing paper are ubiquitous around the world. For example, the firm produces approximately one-third of the corrugated cardboard packaging in North America, which means that you've almost certainly used a product that came to you in IP's packaging. Approximately 75% of sales are earned in the North American market, but International Paper also has substantial operations in a handful of big emerging market economies.
Make no mistake, the paper business is very boring. Even though shifts in e-commerce have helped to drive increased demand for cardboard shipping boxes, IP's sales have been under pressure long-term as consumers cut usage of more profitable uncoated free sheet paper in favor of going digital. But after selling off more than a quarter of its value in the trailing 12 months, this oversold stock is starting to rebound and attract bullish analyst outlooks. For that reason, we expect more upside from IP in March. 
Disclosure: This article is commentary by an independent contributor. At the time of publication, the author was long AAPL.