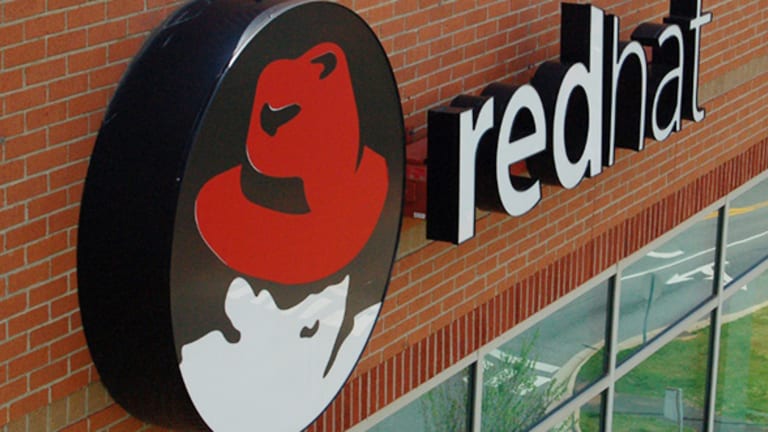 These 5 Rocket Stocks Look Ready for Blastoff in April
These stocks have both short-term gain catalysts and longer-term growth potential.
We're in the final stretch of March -- and investors are ending the month very differently than they ended January and February. For the first time in 2016, the big market indices are above breakeven on a total returns basis.
That means that, even after this year's historically bad start for stocks, U.S. markets are actually in the running for a meaningfully higher finish this year. In short, buyers are back in control of things this spring.
To take advantage of the about-face in market conditions, we're turning to a fresh set of "Rocket Stocks" worth owning this week.
For the uninitiated, "Rocket Stocks" are our list of companies with short-term gain catalysts and longer-term growth potential. To find them, I run a weekly quantitative screen that seeks out stocks with a combination of analyst upgrades and positive earnings surprises to identify rising analyst expectations, a bullish signal for stocks in any market. After all, where analysts' expectations are increasing, institutional cash often follows. In the last 342 weeks, our weekly list of five plays has outperformed the S&P 500's record run by 78.08%.
Without further ado, here's a look at this week's Rocket Stocks.
Walgreens Boots Alliance
We're leading off our list of Rocket Stocks with $88 billion drugstore operator Walgreens Boots Alliance (WBA) - Get Walgreens Boots Alliance Inc Report . This gigantic retail pharmacy chain is the result of the merger between Walgreens and Alliance Boots at the end of 2014, a deal that created a pharmacy behemoth with more than 13,000 stores in 11 countries. The firm's brands include Walgreens, Duane Reade, Boots, and Alliance Healthcare among others.
Walgreens also owns a substantial wholesale pharmacy distribution business, with more than 350 distribution centers that reach more than 200,000 healthcare facilities in 19 countries. Size matters in the healthcare business, and bigger scale should give Walgreen Boots Alliance greater pricing power with pharmaceutical suppliers, offsetting some of the pressure drugstore margins have taken from health insurers.
Walgreens Boots Alliance's operations are skewed towards the U.S. and Europe, positioning that lets the firm benefit from demographics. Aging populations in WBA's core markets should come with increasing demand for prescription drug volume in the years ahead. With rising analyst sentiment in shares this week, we're betting on a boost for WBA.
Walgreens is a holding in Jim Cramer's Action Alerts PLUS charitable trust portfolio. Cramer and Research Director Jack Mohr wrote recently that they "remain upbeat on its efforts to boost its higher-margin, front- end and branded products. In the near term, WBA remains in control of its trajectory as it continues to work through its $1.5 billion cost-cutting program."
Exclusive Look Inside:
You see Jim Cramer on TV. Now, see where he invests his money and why Walgreens Boots Alliance is a core holding of his multi-million dollar portfolio.
Want to be alerted before Jim Cramer buys or sells WBA? Learn more now.
Boeing
It's been a tough year for shares of aerospace giant Boeing (BA) - Get Boeing Company Report . Since the calendar flipped to January, this $85 billion stock has backslid by almost 9%, underperforming the rest of the S&P 500 pretty materially.
But that year-to-date stat doesn't tell the whole story in Boeing right now. Shares have been rebounding hard since mid-February, rallying 13.4% in that six-week stretch. Boeing may be lagging this year, but shares are finally starting to play catch-up.
Boeing is best known for building big planes. The firm operates in a duopoly with European rival Airbus for large airliners. Boeing also owns a substantial defense business that's historically contributed about half of sales. That mix has been changing in recent years, however. As political risks have crept up, Boeing has pared down its defense systems exposure, instead spending more efforts on the commercial aviation side of the house; commercial aircraft now make up about 70% of overall sales today.
The recent rout in crude oil has taken some of the pressure off of airlines, at least temporarily. And while that's likely tempered enthusiasm for Boeing's next generation of fuel efficient jets like the 737 MAX and the 787 Dreamliner, the industry understands that fleet upgrades are a critical part of surviving the next cyclical downturn in the airline business.
In the meantime, a huge backlog should help to smooth out the effects of economic hiccups on Boeing's income statement.
Palo Alto Networks
$14 billion cyber security stock Palo Alto Networks (PANW) - Get Palo Alto Networks, Inc. Report  has been benefitting from an increasingly perilous enterprise computing environment. Keeping computer networks secure has become a top priority for large companies and institutions, and that fact has been driving fast-paced revenue growth at Palo Alto Networks and its peers. That's not changing anytime soon.
Palo Alto Networks develops and sells next-generation firewalls, endpoint protection and cloud security services. The business is split between products and services -- an attractive mix given the fact that service revenues tend to be recurring and high-margin in nature, and not just one-time sales. Palo Alto was one of the first cybersecurity firms to include intrusion protection in its firewalls, and that first-to-market status has helped this company grab a bigger share of the super-competitive cybersecurity market.
Palo Alto is a relatively new entrant in the enterprise security business, and because of that, the firm's longevity is going to be tied to its ability to create new products that complement its existing lineup. A big installed base means ample cross-selling opportunities on the horizon.
With rising analyst sentiment in shares of Palo Alto Networks this week, we're betting on this Rocket Stock.
Public Storage
2016 has been a great year so far for shares of Public Storage (PSA) - Get Public Storage Report . Since the calendar flipped to January, this $46 billion self-storage REIT has seen its share price climb more than 8% higher, including dividends. And that upward trajectory isn't showing any signs of slowing as we head into April.
Public Storage is one of the biggest operators of self-storage facilities in the world, claiming ownership in more than 2,200 facilities in the U.S., and 200 more in Europe. Additionally, the firm has a roughly $1 billion position in PS Business Parks (PSB) - Get PS Business Parks, Inc. Report . Public Storage has provided investors with a safety net as markets went risk-off in 2016; this stock has been a way to get indirect exposure to the strength of the real estate market, without the risks of a huge dividend yield in an environment where the Federal Reserve is threatening to raise rates.
Recently, rising real estate prices have been a boost to Public Storage's stock price in two ways. First, higher real estate values mean that the market value of PSA's properties has been on the rise. Second, higher price tags in the pricier metro areas where Public Storage owns facilities has been driving more consumers to rent self-storage units rather than upsize, boosting occupancy rates.
Demographics should continue to provide a tailwind at Public Storage in the years ahead, as more of the huge Millennial generation begin starting families and outgrowing their spaces.
Red Hat
Red Hat (RHT) - Get Red Hat, Inc. Report  has found a novel solution to the question of how to grow market share in the super-saturated enterprise software business: It gives its software away for free. Red Hat's flavor of the Linux operating system runs a huge chunk of the world's servers and enterprise machines, and so do its other professional grade tools -- and they're all open-source.
But that "give it away" strategy isn't altruism. Red Hat raked in almost $200 million in profits last year.
While Red Hat doesn't charge for software licenses, it does make money on training and support services. Because licensing costs are effectively nil and customization costs far less for a big enterprise IT department, Red Hat's value proposition versus a conventional server or workstation operating system is hard to argue with. That's created a huge installed base for the Raleigh, N.C.-based tech firm.
From a financial standpoint, Red Hat is in good shape. The firm carries almost $2 billion in cash and investments on its balance sheet, offsetting just $723 million in total debt. That deep net cash position covers nearly 10% of Red Hat's current market capitalization, a huge risk-reducer that goes a long way in making up for an otherwise lofty valuation.
Red Hat is up around 20% since the broad market bottomed in February. Look for that trajectory to continue in April.
Disclosure: This article is commentary by an independent contributor. At the time of publication, the author was long PSA.