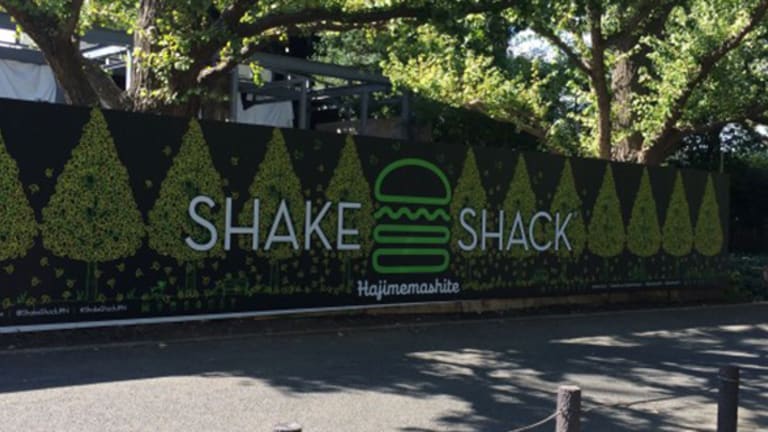 Publish date:
These 5 Big Stocks Are Breaking Out
Here's a technical look at how to trade some of the biggest stocks on Wall Street. right now.
Here's a technical look at how to trade some of the biggest stocks on Wall Street. right now.
Don't let the big-picture stats fool you. The S&P 500 index may only be hovering around breakeven in 2016, but a big chunk of everyone's favorite stock market index is doing a whole lot more than that.
Year-to-date, a whopping 30% of the individual stocks in the S&P are up 10% or more. In other words, while "the market" has barely registered any performance in 2016, almost a third of the stocks in everyone's go-to market index are already having a banner year. The good news is that the biggest part of the up move in stocks may still be yet to come. As I write, some of Wall Street's biggest stocks are on the verge of entering breakout territory this spring.
To take advantage of that bullish bent, we're turning to the charts for a technical look at five big stocks that are showing bullish trades this week -- and when to buy them.
First, a quick note on the technical toolbox we're using here: Technical analysis is a study of the market itself. Since the market is ultimately the only mechanism that determines a stock's price, technical analysis is a valuable tool even in the roughest of trading conditions. Technical charts are used every day by proprietary trading floors, Wall Street's biggest financial firms, and individual investors to get an edge on the market. And research shows that skilled technical traders can bank gains as much as 90% of the time.
Every week, I take an in-depth look at big names that are telling important technical stories. Here's this week's look at five big stocks to trade.
Berkshire Hathaway
Up first is Berkshire Hathaway (BRK.A) - Get Report , (BRK.B) - Get Report . Berkshire is having a strong year in 2016; since the calendar flipped to January, this $359 billion conglomerate has seen its share price climb 9.1%. Ironically, that means that Berkshire's rally isn't even included in that 30% stat for S&P components; the firm just barely misses the cutoff. But that could be about to change. Berkshire Hathaway is teetering on the edge of an important breakout this week.
Berkshire Hathaway is currently forming an ascending triangle pattern, a bullish continuation pattern that's formed by horizontal resistance up above shares at $144 and uptrending support to the downside. Basically, as Berkshire has bounced between those to price levels since last month, this stock has been getting squeezed closer and closer to a breakout above that $144 price ceiling. Shares closed slightly above $144 in yesterday's session, just not enough to count as "material" just yet. Continuation into today's session could provide us with the buy signal we're waiting for.
Relative strength is providing us with an important side-indicator in Berkshire Hathaway right now. Berkshire's relative strength line (at the bottom of the chart) has been making higher lows since shares bottomed back in January, indicating that this stock is still continuing to outperform the rest of the S&P 500. As long as that relative strength uptrend remains intact, so should Berkshire's outperformance -- and that lends credence to any upside above $144 we see this week.
Canadian National Railway
We're seeing the exact same setup in shares of Canadian National Railway (CNI) - Get Report . Like Berkshire Hathaway, Canadian National Railway has been forming a textbook ascending triangle pattern for the last month. And also like Berkshire, this $50 billion rail transport company is testing a key breakout level of its own this week.
For Canadian National, the breakout level that's being tested is resistance at $63.
Why all of that significance at the $63 level? It all comes down to buyers and sellers. Price patterns, such as this ascending triangle pattern in Canadian National, are a good quick way to identify what's going on in the price action, but they're not the actual reason a stock is tradable. Instead, the "why" comes down to basic supply and demand for CN's shares themselves.
The $63 resistance level is a price where there has been an excess of supply of shares; in other words, it's a spot where sellers have previously been more eager to step in and take gains than buyers have been to buy. That's what makes a breakout above $63 so significant – the move means that buyers are finally strong enough to absorb all of the excess supply above that price level. If shares can hold above $63 throughout today's session, consider the breakout signal in this stock confirmed; from here, prior support at $60 looks like a reasonable place to park a protective stop.
Shake Shack
2016 has been a less solid year for shares of burger chain Shake Shack (SHAK) - Get Report . Since the calendar flipped to January, this small-cap restaurateur has dipped by about 6%. Zoom out to the last year and Shake Shack's underperformance stretches out to a 25% price decline. The good news for long-suffering shareholders is that this stock is starting to show signs of a reversal this spring.
Shake Shack is currently forming a double bottom pattern, a bullish reversal setup that looks just like it sounds. The double bottom pattern is formed by a pair of swing lows that bottom out around the same level. The buy signal comes on a breakout through the peak that separates those two troughs. For Shake Shack, that breakout level to watch is resistance up at $42.50.
Momentum, measured by 14-day RSI up at the top of the chart, adds some extra confidence to Shake Shack's price setup right now. Momentum has been making higher lows at the same time this stock's price action made its second bottom in the pattern -- that's a bullish divergence that signals buying pressure is building in Shake Shack. If $42.50 gets taken out, we've got our signal that buyers are back in control of this stock.
Ambev
No need to stare at Ambev's (ABEV) - Get Report  chart for too long; the price action in this $82 billion Brazilian brewing company is about as simple as it gets. In short, Ambev has spent the whole year bouncing its way higher in a well-defined uptrending channel, and this "buy the dips stock" is showing traders its fourth buyable dip this week.
We last looked at Ambev a month ago, when this stock was testing trendline support after a minor correction. Since that bounce, Ambev has climbed 12% higher within its price channel. Now, the exact same thing is happening on another iteration in April, giving investors another opportunity to buy Ambev's most recent bounce.
Actually waiting for that bounce is important for two key reasons: It's the spot where shares have the most room to move up before they hit resistance, and it's the spot where the risk is the least (because shares have the least room to move lower before the channel breaks, invalidating the upside trade). Remember, all trend lines do eventually break, but by actually waiting for a bounce to happen first, you're ensuring that Ambev can actually still catch a bid along that line before you put your money on shares.
Regeneron Pharmaceuticals
Last on our list of potential breakouts today is Regeneron Pharmaceuticals (REGN) - Get Report . Like most of its biopharmaceutical peers, Regeneron has had a rough start to 2016, losing almost a quarter of its market value in the first three months of the year. But Regeneron is finally beginning to look "bottomy" in April. Here's how to trade it.
Regeneron is forming an inverse head and shoulders, a price setup that signals exhaustion among sellers. You can spot the inverse head and shoulders by looking for two swing lows that bottom out around the same level (the shoulders), separated by a bigger trough called the head; the buy signal comes on the breakout above the pattern's "neckline." That's currently at the $425 level in Regeneron.
Remember to be reactionary here; technical analysis is a risk-management tool, not a crystal ball. Regeneron doesn't become a high-probability trade until buyers are strong enough to keep shares above $425. Once that happens, the 50-day moving average becomes a logical place to put a stop loss.
Disclosure: This article is commentary by an independent contributor. At the time of publication, the author was long BRK.B.