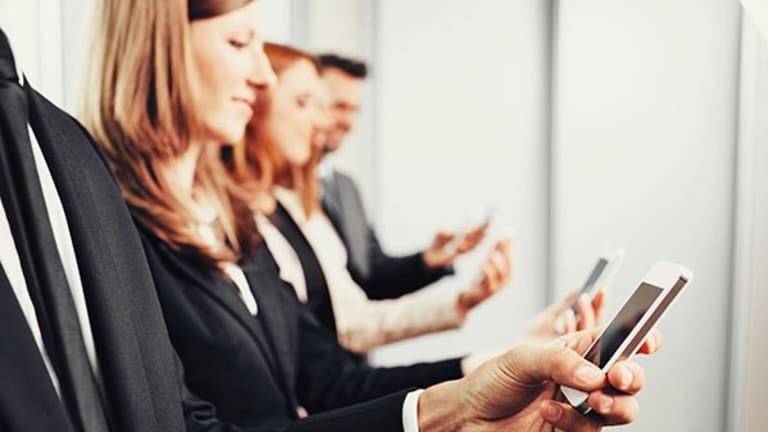 Publish date:
These 4 Tech Stocks Conquer the Cloud
Adobe, Salesforce, Workday and Wix.com are buys, said Samad Samana of Stephens.
Adobe, Salesforce, Workday and Wix.com are buys, said Samad Samana of Stephens.
Investors seeking to conquer the cloud should start by snapping up shares of Adobe (ADBE) - Get Report , Salesforce (CRM) - Get Report , Workday (WDAY) - Get Report and , (WIX) - Get Report , said Samad Samana enterprise analyst at Stephens.
Last week Adobe, up 14% year-to-date, reported adjusted earnings of 75 cents per share, above Wall Street's expected 72 cents per share. Revenue came in at $1.46 billion, beating analysts' projected $1.45 billion. The company said the increase in revenue was driven by strong performance in its digital media and cloud-based content segments.
For the same quarter last year, the San Jose, Calif.-based software company reported earnings of 54 cents per share and $1.22 billion in revenue. Adobe said it now expects fiscal 2016 fourth-quarter earnings to be in the range of 83 cents to 89 cents per share. Wall Street is looking for 78 cents per share for the quarter.
"Adobe is a high quality, high growth story," said Samana. "They dominate content creation and are at the forefront of digital disruption at the largest enterprises."
Samana is also bullish on Salesforce, which is down almost 10% year-to-date and is reportedly kicking Twitter's (TWTR) - Get Report tires.
"Salesforce defines itself as a social enterprise and Twitter is one of the last transformative social media acquisitions around, so it is possible," said Samana. "But it would be poorly received by investors because Salesforce is already is a leader in the cloud and Twitter is not a 'must-own' entity."
Workday, up 11% year to date, is another one of Samana's top picks, saying the cloud-based HR specialist has the chops to steal share from Oracle (ORCL) - Get Report and SAP (SAP) - Get Report in the financials space. He is also a fan of Wix.com, up 92% year to date, saying the company, best known for web creation, is gaining speed among small businesses seeking to manage their business online.