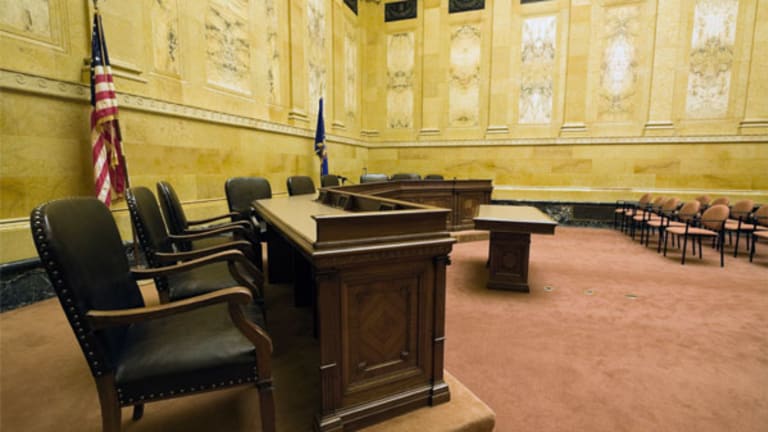 There's Bombshell Value in Royal Dutch Shell
While Shell's 31% profit decline might have been seen as a 'bombshell,' these shares still offer plenty of value and safety at current levels.
NEW YORK (TheStreet) - With less-than-glowing results coming in from Chevron (CVX) - Get Chevron Corporation Report and Exxon Mobil (XOM) - Get Exxon Mobil Corporation Report, I don't believe the Street expected an energetic quarter out of Royal Dutch Shell (RDS-A) , which has struggled over the past couple of quarters to meet its oil and gas production targets. But investors didn't expect a fifth of Shell's earnings to be wiped out due to (among other things) a significant write-down on the value of its North American shale assets.
While Shell is not alone in its output challenges, unlike Exxon and Chevron, Shell is the only one among the oil majors to reduce its previously-issued output guidance. On the announcement, Shell, whose stock trades in two separate classes (RDS-A and RDS-B), fell 5%. And with the poor results coming in out of North America, which is not expected to produce any returns for the rest of the year and possibly next, it doesn't seem as if management's multibillion-dollar bet on U.S. shale will pay off any time soon. But I don't believe it's time for panic, either.
While Shell's profits did decline 31% this quarter, it's worth noting here that both Exxon and Chevron, which occupy the top two spots among the energy majors in terms of size, also posted profit declines. Not to make light of Shell's dismal performance, but rivals like BP (BP) - Get BP Plc Report and Total (TOT) - Get Total SA Report didn't fare any better with profit declines of 26% and 20%, respectively. So it's hard to look at Shell's results and not appreciate that it might just be an industry trend.
As with Exxon and Chevron, rising costs and exploration charges, which are standard occurrences in this sector, significantly impacted Shell's bottom line. Not to mention, things like currency exchange rates and Shell's on-going security-related challenges in Nigeria, where a blockage impacted profits by $300 million.
What's more, the fact that refiners like Valero (VLO) - Get Valero Energy Corporation Report continue to struggle with throughput and weak volumes, it also came as no surprise that Shell struggled here as well. Not to mention, Chevron posted a 45% year-over-year decline in refining profits.
In fact, I don't believe there's been an oil major that has not cited global refining overcapacity and weak demand, including Exxon, which posted an 81% decline in refining and marketing profits. Total, meanwhile, saw a 42% year-over-year drop. Yet, the Street was somehow caught off guard by Shell's weak refining results, whereas it is clearly an industry-wide trend. To some extent, that's where the similarities ended.
Unlike Chevron and Exxon, which posted year-over-year production growth of 1.5% and 3%, respectively, Shell's combined oil and gas production declined 2% year-over-year. Again, this is where struggles in Nigeria, which adversely impacted volumes by 100,000 barrels per day, took its toll. Management believes its needs to spend more to get production back on the uptrend. The Street wasn't too happy this. But I don't see another way around it.
Investors want both growth and strict cost-controls. This is impossible to achieve -- at least not at the same time. As with Exxon and Chevron, which have increased their spending on growth projects, Shell management said it will increase capital spending by 50%, which is 13% more than prior guidance.
To that end, while I do understand the anxieties caused by what seems as a lack of fiscal awareness, I also understand that growth and profitability are virtually impossible without ongoing capital investments, especially in this sector where exploration is the lifeblood of the business. It's also worth noting that management said it plans to begin several new projects over the next year-and-a-half that should generate $4 billion in cash flow in 2015.
With that in mind, I like the company's prospects. And if the management can achieve $4 billion in cash flow in the next two years, this should be more than enough to fund not only these near-term capital expenses, but also dividends. While Shell's 31% profit decline might have been seen as a "bombshell," these shares still offer plenty of value and safety at current levels.
At the time of publication, the author held no position in any of the stocks mentioned.
Follow @saintssense
This article was written by an independent contributor, separate from TheStreet's regular news coverage.