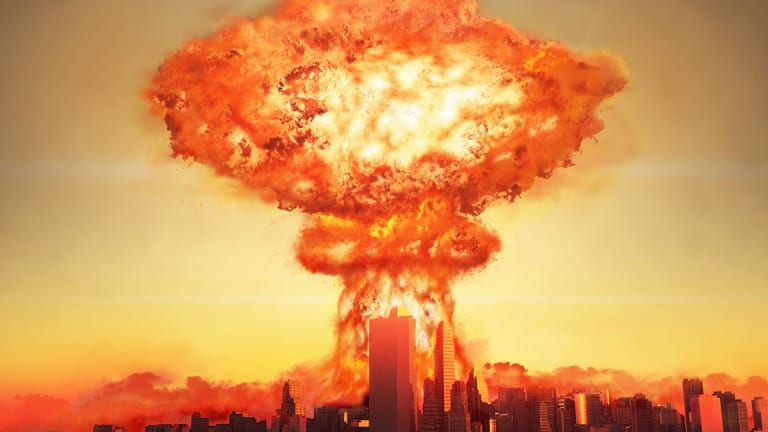 6 Reasons for Another $6 Trillion Stock Market Meltdown
The stock market may not be done correcting. In fact, Bank of America Merrill Lynch thinks there could be another big stock meltdown.
Here comes more bone-crushing pain for stock market bulls. Maybe. 
The global equity market cap is down $6 trillion to $80.6 trillion during the latest correction, points out Bank of America Merrill Lynch. Here's why BofA thinks more selling could be in store.
Peak Optimism
The reality remains that investors remain too bullish. BofA's bull and bear indicator continues to be in bullish territory. 
"People were investing in equities with impunity. They thought there was no risk," Blackstone (BX) - Get Blackstone Group Inc. Class A Report market sage Byron Wien recently told TheStreet. "The correction taught them that there is risk. I don't think they fully learned their lesson though. Now that the market has turned around so sharply, everyone is complacent again. I think they have to have some of that complacency beaten out of them," Wien said.
Peak Profits
BofA notes that forward earnings per share estimates on the S&P 500 have skyrocketed 20%. The investment bank thinks a peak has been achieved. Rising earnings estimates are a key driver of stock prices.
Policy Problems
Bye-bye easy money from the Federal Reserve, as investors were reminded of this week.
"Global central banks have played the "whatever it takes" card, by year-end Federal Reserve will have hiked rates nine times, fiscal card played aggressively...no more stimulus to discount," BofA says.
Protectionism
With the steel tariffs from the Trump administration followed by fresh ones on China, BofA thinks protectionist policies are a risk not factored into stocks. The market started to factor them in on Thursday...
Price Action
BofA notes tech stocks such as the VanEck Vectors Semiconductor ETF (SMH) - Get VanEck Vectors Semiconductor ETF Report and Technology Select Sector SPDR ETF (XLK) - Get Technology Select Sector SPDR Fund Report are not making new highs, never a good sign for the bulls. Further, home-builder stocks are making new lows on fears of rising interest rates.
Pain
"A trough in inflation, rates, volatility (all nine-year drivers of the bull market in corporate bonds and equities) are now challenging the bullish consensus," BofA writes.
Fear a trade war, explains this market expert.