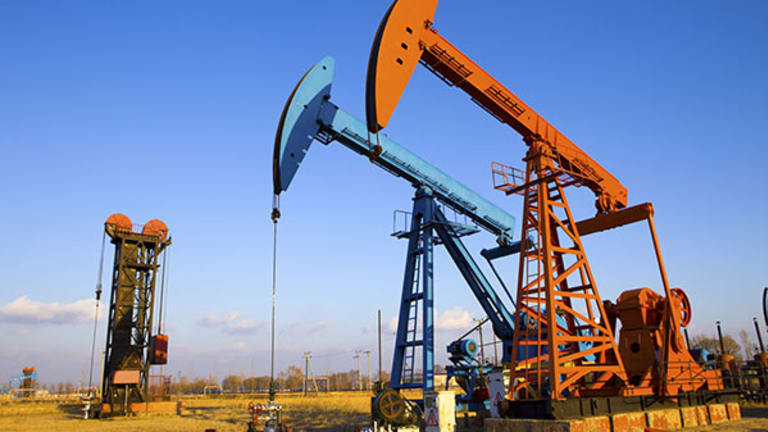 The Worst Mega-Cap Energy Stock of 2015: Is It a Buy in 2016?
It's been a dismal year for the energy patch, but no energy stock has endured greater miseries than this one. Some now suggest it's a buying opportunity. But is it?
Just a few years ago, China was the symbol of unbridled growth. The dragon seemed invincible.
Today, investors aren't so sure anymore. Shares of China's biggest oil and gas producer PetroChina Co. Ltd. ADR (PTR) - Get PetroChina Co. Ltd. Report are down 33% this calendar year. Can it stage a comeback? And what really went wrong with PetroChina's turbo-charged growth story?
We unravel the facts behind the plunge and what they teach us about the energy sector, and about China.
The Global Oil-Prices Cloud
A 33% share price plummet indicates a larger malaise in the system. However, PetroChina wasn't always a negative stock. For the past several years, it has paid out an annual dividend yield of 3%-to-5%. Its dismal earnings landscape, on the other hand, hugely contributed to the slump. 
Fiscal 2014 was largely stable with the stock gaining 5%, but 2015 was simply disastrous. The company recently posted its worst quarterly profits, even as the crude-oil price decline massively impacted revenues (down 29%).
Net quarterly income stood at 5.2 billion yuan ($818 million), or 0.03 yuan a share (as compared to 27.9 billion yuan, or 0.15 yuan a share, from a year earlier). This stood in comparison to the 10.9 billion yuan average (as per analysts' estimates) compiled by Bloomberg, also the lowest earnings since 2007.
Both the earnings upstream and the earnings marketing segments were hurt by the fall in oil prices, by far the most pernicious woe that could have hit the company.
The persistence of the gloom
Unfortunately, the dark phase for PetroChina is far from over.
Though some value buyers have picked up its shares of late, oil prices are spiraling downwards. There's been a 45% downswing in the past year in the midst of a global glut. Most International Energy Agency estimates suggest that the situation will continue unabated, until at least the middle of 2016.
This further affects PetroChina's realization landscape, as its crude-oil price has already tanked 49% to $51.16 a barrel within the first nine months. Interestingly, smaller rivals like CNOOC Ltd. ADR are inching past the behemoth as they post a smaller drop in profits, slash spending and boost output at a quicker clip.
With a three-year average net income drop of 7%, PetroChina is a stock that's best avoided right now; analysts estimate its earnings-per-share (EPS) to drop by over 51% this year along with a 15% dip in sales.
The next five years don't look too promising, either. EPS should drop by nearly 30% per annum every year (compared to a modest 6.75% uptick for the industry). As of now, PetroChina has a total of four "Sell/Underweight" recommendations and 11 "Hold" ratings.
The Risk-Abyss and the Slice of Revival
Reports suggest PetroChina may find the hint of a silver lining in the rumored Saudi Aramco takeover of some of its retail, marketing and refining assets. Saudi Aramco's deal with PetroChina could be worth several billion dollars.
At a forward earnings multiple of 13.5, PetroChina (which trades at less than 10% away from 52-week lows), is trading cheaper than a majority of its peers -- Exxon Mobil (21 times), Chevron Corp. (24 times) and Total SA ADR (15 times). It is, however, more expensive than Royal Dutch Shell (11 times).
It's a tricky climb for PetroChina; should you count on its recovery and gradual return-to-form? We say, "no." There are better places for your money.
Is your retirement in jeopardy? Are you making the right investment moves for your future, or are you blowing it by committing the common deadly sins of investing? To find out, download a free copy of our new special report: Your Ultimate Retirement Guide.
This article is commentary by an independent contributor. At the time of publication, the author held no positions in the stocks mentioned.