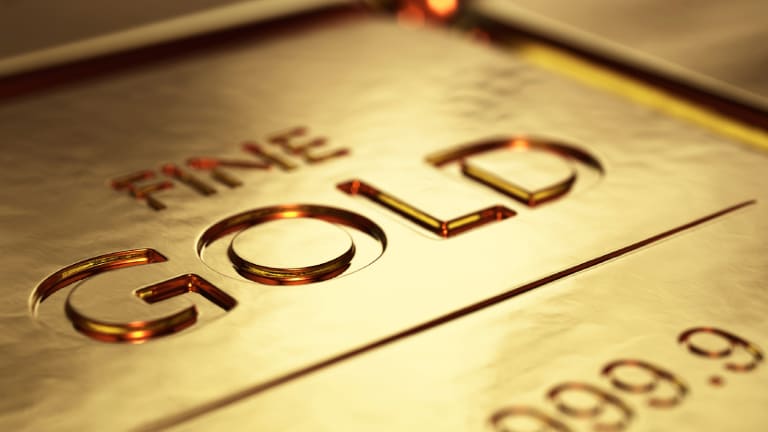 When it comes to analyzing the effects of rising interest rates, there's no dead horse left to beat. The financial press has thoroughly hammered this particular story into a bloody pulp. Let's just bury the poor carcass and move on to two types of investments that will prove salient in the coming week: defense stocks and gold.
What do they have in common? They both thrive on fear and crisis, which are in abundant supply as we head into a holiday-shortened trading week before the start of a new and fretful year.
Indeed, as December draws to a close and we find ourselves on the cusp of 2016, you should learn these dangerous investment traps and be resolved to avoid them. Any terror attack or economic setback could trigger their fall.
Worries over ISIS, geopolitical strife, sputtering global growth, and a depressed energy patch will actually boost classic crisis hedges -- military contractor stocks and gold.
Let's start with the thriving global arms bazaar. Last week, the non-partisan Congressional Research Service (CRS), a division of the Library of Congress, delivered its annual report on arms sales.
The CRS report's conclusion: Foreign arms sales by the United States soared to $36.2 billion in 2014 from $26.7 billion in 2013, a year-over-year gain of 35%. That makes Uncle Sam by far the top arms seller on the planet. Russia was a distant second, at $10.2 billion (down from $10.3 billion in 2013.)
The top U.S.-based defense stocks to watch in coming weeks: Lockheed Martin (LMT) - Get Lockheed Martin Corporation (LMT) Report , Northrop Grumman (NOC) - Get Northrop Grumman Corporation Report  , General Dynamics (GD) - Get General Dynamics Corporation (GD) Report , Raytheon (RTN) - Get Raytheon Company Report , and Boeing (BA) - Get Boeing Company Report . These giant companies make the jet fighters, drones, missiles, and other defense systems that foreign nations increasingly covet in a troubled world. According to last week's CRS report, their biggest clients in 2014 included South Korea, Qatar and Saudi Arabia, countries in regional "hot spots" that will only get hotter in 2016.
The SPDR S&P Aerospace & Defense ETF (XAR) - Get SPDR S&P Aerospace & Defense ETF Report is down 3.14% year to date, but over the last five days it has gained 2.86%, compared with a five-day gain of 1.7% for the S&P 500.
The other horseman of the apocalypse is gold. Global economic worries coupled with market volatility are setting the stage for a rally in gold prices, making the yellow metal a lustrous opportunity now.
Rarely has there been a better time to consider gold. It's also a good time to dump weak but hugely overvalued stocks right now that are poised for an ugly day of reckoning in 2016.
Gold investments to watch as 2015 transitions into 2016: TheSPDR Gold Trust Shares ETF (GLD) - Get SPDR Gold Trust Report , Newmont Mining (NEM) - Get Newmont Goldcorp Corporation (NEM) Report , and GoldCorp (GG) . All three are down YTD (declines of 9.27%, 1.9% and 34.34%, respectively), but over the last five days they've embarked on an upward trajectory that should continue into 2016 (2.24%, 4.45%, and 8.77%, respectively).
Here's the economic calendar for the final week of December:
Tuesday, December 29:
S&P Case-Shiller HPI
Consumer Confidence
Wednesday, December 30:
MBA Mortgage Applications
Pending Home Sales Index
EIA Petroleum Status Report
Thursday, December 31:
Bloomberg Consumer Comfort Index
EIA Natural Gas Report
Baker-Hughes Rig Count
As noted above, many dangerous but widely popular stocks are poised to collapse in the uncertain climate of 2016. If you own them, sell them now! Click here for a list of the 29 worst stocks in the world. These terrible investments will sharply decline in coming weeks for the same reasons that defense stocks and gold will prosper. Download our free report.
John Persinos is editorial manager and investment analyst at Investing Daily. At the time of publication, the author held no positions in the stocks mentioned.