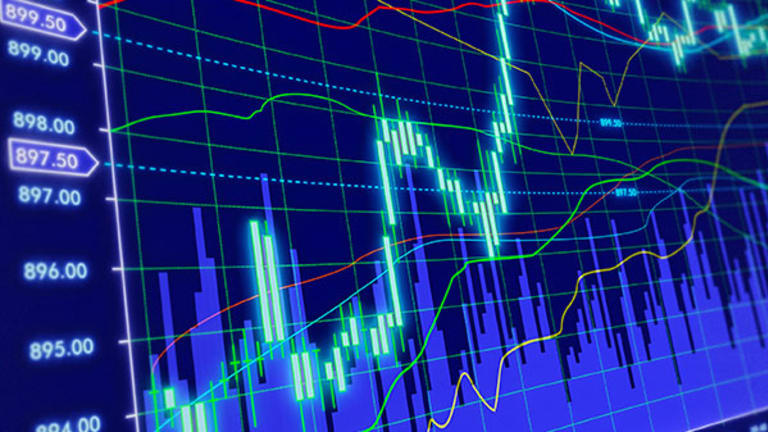 Publish date:
The Value in MGT Capital Comes From Entertainment, Not Trading
The shares were up 11% Thursday but experts say the company's fundamentals may not support its share price.
The shares were up 11% Thursday but experts say the company's fundamentals may not support its share price.
Shares of the once-obscure MGT Capital Investments (MGT) continued their wild ride on Wednesday but investors are likely better off observing the stock's ups and downs for their entertainment value than taking a position.
The stock closed 11.5% higher at $2.92 on volume of nearly 30 million shares -- the highest volume on the NYSE MKT by ten-fold and just about the same number of shares that traded in Apple (AAPL) - Get Report Thursday.
The stock began its meteoric rise May 9 when it announced it would pay anti-virus pioneer John McAfee $300,000 cash and 23.8 million new shares, now valued at $69 million, for McAfee's D-Vasive cybersecurity company and also propose him as CEO.
The stake is equivalent to 47% of Harrison, N.Y.-based MGT.
"It's Comedy Central but with trading," said Howard Lindzon, founder of stock gossip site Stocktwits. He admitted in a blog post to holding the stock briefly Wednesday. "The joke is that there's nobody working (on the fundamentals) and people are just going crazy."
Several equity strategists said they were aware of the share's gain but refused to comment because they don't cover the company.
"Nobody who is responsible is going to comment," said one analyst who refused to be quoted publicly on the stock.
McAfee himself has taken to Twitter to promote the company and promised announcements in the coming weeks but didn't respond to requests for comment.
The stock's popularity is having a knock-on effect for Castle Rock, Colo. in-vitro diagnostics company Venaxis (APPY) , which closed 9.4% higher Thursday at $3.97 after current MGT CEO Robert Ladd disclosed a 5% holding in the company. It hit a 52-week high of $6.65 Wednesday, the day of the announcement and the same day MGT hit its own 52-week high.
The company said it would announce earnings for the first quarter May 20 after missing its May 15 deadline. In an SEC filing, it said it just needed more time to file.
MGT, which is also renaming itself John McAfee Global Technologies as part of the agreement, operates the mgtplay.com online game site and says on its website it also has a stake in the draftday.com fantasy sports site. It's suing high-profile gambling companies, alleging a copyright violation related to gaming slots.
As part of a consultant contract with MGT, McAfee stands to earn as much as $600,000 if the company's share price remains high above $2.
MGT didn't respond to a request for comment late Thursday.