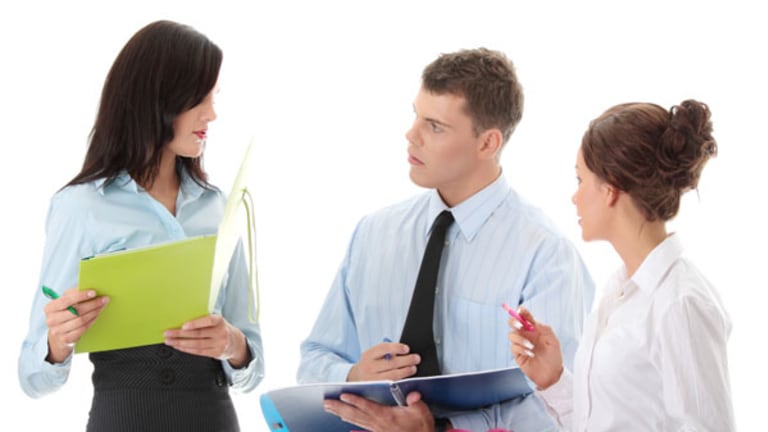 The Unemployed Community
Without a cohesive community, a former employee lacks connection to the world, which can lead to isolation and depression
NEW YORK (TheStreet) -- When a person loses a job, he or she doesn't just lose a paycheck -- their community is dramatically fractured. 
Think of your work and calculate the hours per week spent at the office. Think of the emails, IMs and text messages sent to co-workers regarding "business' from home. 
This usually adds up to more time then we spend with our family and friends. 
Then picture all of that time spent working for a living, suddenly coming to an abrupt halt! 
The employee hears:  "Your services are longer needed."  
They cannot help but feel a sudden and expansive chasm separating them from their former selves. All the time, energy, emotion, commitment and investment they've devoted to their careers suddenly feels null and void. Their realities are ripped out from underneath them, sometimes in an irrevocably painful way.   
Imagine how that would feel. 
For far too many American workers, imagining that event is not necessary. They've already lived it. For those who have, it is a personal trauma plain and simple.  
Relationships and bonds built with coworkers from years of working together often become obsolete. A worker's daily routines and rituals might dissolve into disarray, and carefully organized personal budgets thrown into chaos.  
Without a cohesive community, a former employee lacks connection to the world.  This can easily lead one into isolation and situational depression.  
Unemployment presents multiple challenges to the individual, simultaneously. It is a crossroads scenario presenting both the issue of needing to find new employment and a need to heal from the trauma caused by the loss of employment.  
However, what may prove most difficult is trying to explain your specific situation to the outside world. 
Our culture defines us by what we do for a living. One of the most common lines first exchanged in any conversation with a stranger is, "What do you do?"  
Imagine having to struggle through the lengthy explanation. It is not an easy task. 
When someone we know loses their job, we must be mindful of the profound emotional stressors they face. 
We can encourage them to stay connected to their personal communities by socializing with friends and staying engaged with professional networks as well. 
We must remind them that however disjointed they feel, their communities are not lost.  That they can feel like they belong once again.    
On Monday, I had the pleasure of appearing on
"Huffington Post Live" with host Ahmed Shihab-Eldin to discuss the psychological impact of chronic unemployment.  
Please send all questions and comments to ASK NOAH at
Have a profitable and peaceful week, 
Noah
This article was written by an independent contributor, separate from TheStreet's regular news coverage.
Noah Kass is a psychotherapist specializing in addiction, relationship issues and work stressors. He has been Clinical Director at The Dunes: East Hampton and Realization Center in Union Square. Mr. Kass was a frequent guest on MSNBC's "The Dylan Ratigan Show," featured in a segment called "Kass' Couch" and regularly blogs for The Huffington Post.