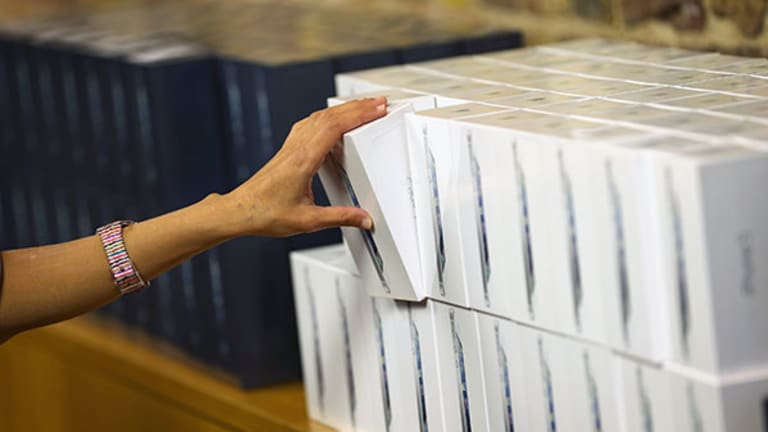 The Single Worst Microsoft Windows Tablet Commercial Ever
Compare Windows' latest marketing effort with Apple's most recent home run advertisement.
Compare Windows' latest marketing effort with Apple's most recent home run advertisement.
NEW YORK (TheStreet) --
Do the people who come together from Dell, Microsoft (MSFT) - Get Report and maybe Best Buy (BBY) - Get Report think we're all complete fools?
Granted, given the weak slate of Windows devices on the market, they don't have much to work with. How do you create a strong, singular message when you're marketing a repetitive and unclear mess of traditional laptops, hybrids, two-in-ones and all-in-ones? It certainly cannot be easy.
But to try to pass off the notion that you can take that pathetic Dell tablet, watch a movie on half of it and work up a spreadsheet on the other while flying on an airplane just insults the consumers' intelligence.
Even with BBY living through the longest dead cat bounce in the history of the stock market, I'm not sure how any investor could confidently purchase shares of a company associated, in any way, with the dying Windows brand.
As Apple's (AAPL) - Get Report Tim Cook indicated on the company's last conference call, the competition really is confused. Windows' mobile strategy amounts to spreading itself across a whole slew of devices. And not one makes a coherent enough presentation to gain any type of meaningful traction in a marketplace dominated by Apple and the fragmentation of Google's (GOOG) - Get ReportAndroid.
#sigh
But, speaking of advertising, contrast the guy on the plane multitasking with a Windows-powered Dell tablet (because, of course, you see that everyday on the streets, in the air, in coffee shops, at the office) with this beauty Apple has been running like mad during the holiday season:
--Written by Rocco Pendola in Santa Monica, Calif.
Rocco Pendola is a columnist for
TheStreet
. Pendola makes frequent appearances on national television networks such as
CNN
and
CNBC
as well as
TheStreet TV
. Whenever possible, Pendola uses hockey, Springsteen or Southern California references in his work. He lives in Santa Monica.