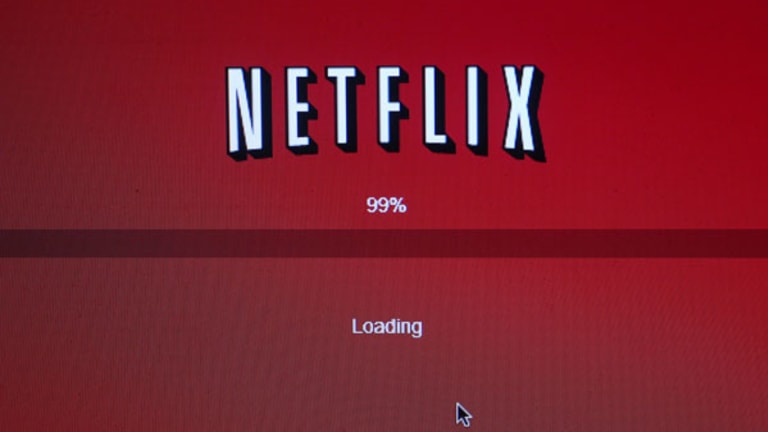 The Shortest But Most Important Netflix Article Ever
Have a look at Netflix's update to its off-balance sheet obligations.
Have a look at Netflix's update to its off-balance sheet obligations.
NEW YORK (TheStreet) -- Before it became the cool thing to do in the financial media, I was reporting Netflix's (NFLX) - Get Report off-balance sheet obligations each quarter. This goes back two years, pre-implosion in 2011 during my days at Seeking Alpha. You know, back when they were a paltry billion dollars or so.
Well, the latest Netflix 10-Q hit
Thursday afternoon. And to say the company's off-balance sheet obligations continue to grow would be a horribly irresponsible understatement:
The Company had $6.4 billion and $5.6 billion of obligations at June 30, 2013 and December 31, 2012, respectively, including agreements to license streaming content that represent current or long-term liabilities or that are not reflected on the Consolidated Balance Sheets because they do not meet the content library asset recognition criteria.
And remember ...
The Company has entered into certain license agreements that include an unspecified or a maximum number of titles that the Company may or may not receive in the future and/or that include pricing contingent upon certain variables, such as theatrical exhibition receipts for the title. As of the reporting date, it is unknown whether the Company will receive access to these titles or what the ultimate price per title will be. Accordingly, such amounts are not reflected in the commitments described below. However such amounts are expected to be significant and the expected timing of payments could range from less than one year to more than five years.
Also recognize that more than $2.5 billion of that $6.4 billion total comes due in less than one year. And more than $2.8 billion after one year but before three years.
But, by all means, keep taking your chances with the stock.
--
Written by Rocco Pendola in Santa Monica, Calif.
Rocco Pendola is
TheStreet's
Director of Social Media. Pendola's daily contributions to
TheStreet
frequently appear on
CNBC
and at various top online properties, such as
Forbes
.