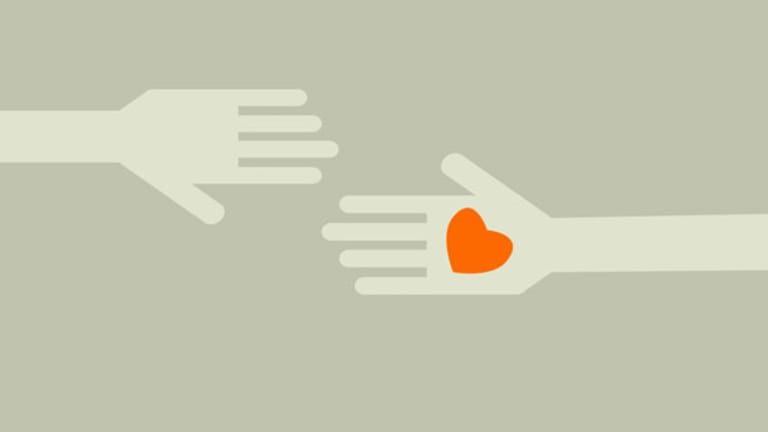 The Right Way to Use the VIX to Profit and Avoid Losses
What many investors want to believe is that the VIX predicts the stock market's direction, but that isn't what it was created to do.
NEW YORK (TheStreet) -- There are many opinions and ideas about what the VIX is and what it indicates. The Chicago Board of Options Exchange (CBOE) introduced it in 1993, according to their VIX micro site and they discuss it openly.
The VIX evolved into the benchmark for stock market volatility. It's quite popular and is frequently mentioned in publications like
TheStreet
.
Since volatility can indicate financial risks and uncertainty, the VIX is often referred to as the "investor fear gauge".
What many investors want to believe is that the VIX predicts the stock market's direction, but that isn't what it was created to do.
According to economist
(in a recent discussion I had with him on this topic), the VIX is a way of measuring "implied volatility" and is mainly a tool used by option market-makers and traders.
There is an Exchange-Traded-Note (ETN) that "seeks to replicate, net of expenses, the
S&P 500
VIX Short-Term Futures Total Return Index." Called the
iPath S&P 500 VIX Short-Term Futures ETN
(VXX) - Get iPath Series B S&P 500 VIX Short-Term Futures ETN Report
, it seems designed to almost mirror the direction of the VIX.
On March 26, VXX fell to a new 52-week low of $15.57, and it has stayed above that level since. Not until May 15 did the price go above $20.
But what good is VXX if an investor doesn't understand what the VIX was designed originally to measure.
Speaking of measurements, "implied volatility" measures the degree to which option sellers are anxious about current and future market conditions. Thus, according to Brown, the VIX "is forward looking".
He explained that
Robert Whaley
of Vanderbilt University, the man credited with creating the VIX for the CBOE, realized that indexing values of implied volatility on SPX (S&P 500) futures would signal a warning of an impending, potentially severe stock market correction.
Whaley's original intention evidently was to index the implied volatility of SPX puts . He apparently realized that large institutional fund managers were buying these puts when they perceived a high probability of a major market downturn.
Brown explained that put sellers will respond to increased demand by increasing the prices (premiums) they charge for these protective puts.
If the SPX (S&P 500) did go down significantly, the value of those put premiums would rise proportionately. The faster this happened the higher the price rises.
So the "implied volatility" factor measures the demand for, and thus the increasing price of, the SPX puts.
In the past the VIX indices (yes, there is more than one) rise sharply and remain high during major market crashes, making this a potentially amazing tool to help with exit and entrance strategies.
It really boils down to doing one's best to emulate what the so-called "smart money" is preparing to do as far as protection against nasty market surprises.
The VIX fluctuates between 11.30 and 37.22 around 95% of the time. In the past, the upside range has taken the VIX as high as 80, as the 5-year chart above demonstrates.
The 2-year chart (above) may provide more relevant insight as to the ranges we might encounter in the present economic environment.
Besides VXX, the
S&P SPDR ETF
(SPY) - Get SPDR S&P 500 ETF Trust Report
or the
iShares S&P 500 Index ETF
(IVV) - Get iShares Core S&P 500 ETF Report
may be a good way to invest in sync with the VIX.
For those investors who may want to go short before an impending stock market drop you could consider the
ProShares Short S&P 500 ETF
(SH) - Get ProShares Short S&P500 Report
, or if you preferred to short the movement of the
Dow Jones
Industrials you could use the
ProShares Short Dow 30 ETF
(DOG) - Get ProShares Short Dow30 Report
.
In my discussions with Brown, I asked him his take on the best way for an investor to spot a major market drop. His answer was twofold:
1. Watch for the S&P 500 to drop below the 200 trading day (12-month) moving average and...
1. See if the VIX rises above 37.22 and remains above 37.22 for at least 20 days.
This system is by no means fool-proof, but historically it has a high degree of efficacy.
It's very important for traders and investors to remember that low values of the VIX are mostly meaningless.
Brown put it this way: "You may hear that market participants are complacent when the VIX is low and hence a crash is coming. Nothing could be further from the truth."
A low value for the VIX, he explained, simply means that the stock market is moving mainly upward and that large institutional fund managers see no need to waste their money buying SPX puts as portfolio insurance.
He ended our discussion with a useful analogy: "The VIX tells us when large hedge funds are loading up on portfolio insurance. This is no different than the hurricane insurance market.
"Hurricane season in the Atlantic begins June 1 and ends Nov. 30. Insurance companies experience marked increases in demand for hurricane insurance in May as property managers and homeowner scramble for cover. The increased buying pressure drives up hurricane insurance premiums."
Disclosure :At the time of publication, Marc Courtenay did not hold any positions in the securities cited in this article.