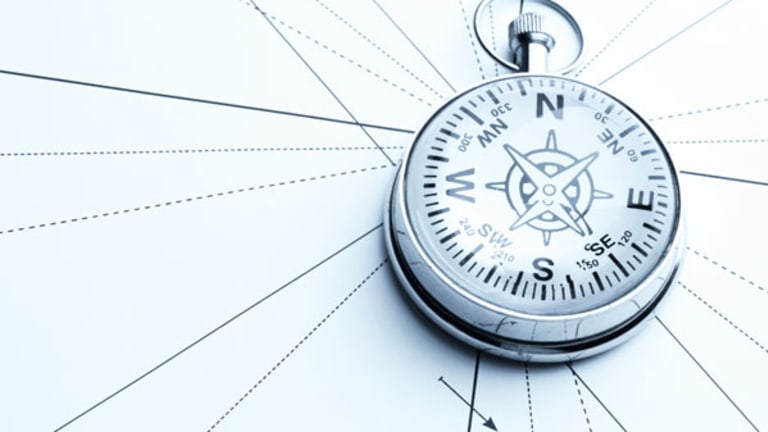 The Power of Dialogue: Leadership Matters
Corporate leaders can learn a lot from the recent health care town hall meetings.
There was plenty of news coverage last week of the health care town meetings, where there has been much shouting and gnashing of teeth as politicians meet with constituents to discuss the Obama administration's proposed health care plan. This is democracy in action, and there's much to be admired about the process. There's also much to be learned from it by leaders in all professions, not just politicians.
First, the meetings show that you cannot have an open dialogue
and
a great deal of control over that dialogue. As I have been known to say, with profound intelligence (I am a degreed man, you know.), "It is what it is." If you invite people to voice their concerns on a topic, you will have to live with them, um, voicing their concerns on the topic. One thing members of the Obama administration (and many other politicians) have learned is that conducting a live meeting is a much messier undertaking than holding an online gathering with
Google's
(GOOG) - Get Alphabet Inc. Class C Report
"Moderator."
Having said that, the next complaint is that the media is turning the town hall process into a circus, distributing misinformation and generally using it as a means of increasing viewership and readership. This is the annoying power of the free press.
News Corp.
(NWS) - Get News Corporation Class B Report
,
GE
(GE) - Get General Electric Company Report
(owner of
NBC
,
CNBC
and co-owner with
Microsoft
(MSFT) - Get Microsoft Corporation Report
of
MSNBC
), Westinghouse and
Disney
(DIS) - Get Walt Disney Company Report
(owner of
ABC
-- are you surprised?) show a continuous flow of chaos, which is interpreted as either legitimate concern about the plan or a right-wing conspiracy, and the drama creates great business.
Here's the thing that is easy to forget. Viewers for the most part are smart people. It is important for our politicians to remember that most people are not represented by those who chose to go to the hassle of attending a town hall replete with television cameras and radio microphones. Most people are sitting at home, watching or reading about the debate, and slowly forming their opinion. Regardless of what the commentator is telling us to believe, most of us are capable of forming our own opinion.(Sorry, Glenn Beck. You don't get to make it for us.).
The value of dialogue is not just in the resolution to which it may lead. Much of the value is in the dialogue itself. So far, the White House has not moved in on any of the town halls. While there is some fear of fanatics in the room, there is no systemic fear that the government under which we live is going to somehow use military force to change government policy. Even if you look like an idiot screaming at the speaker, you have a right to look like an idiot and have your voice heard.
For leaders in today's environment, whether at a public town hall or a departmental meeting, true dialogue is disconcerting, because it is somewhat uncontrolled and not necessarily intended to resolve a problem immediately. Dialogue is about listening and understanding, so that participants can leave the discussion with a better grasp of the issue and make a more informed choice.
That means that those people who are intent on disrupting the discourse do more of a disservice to themselves than they understand. While you as a corporate or political leader have some responsibility to shut up and listen, participants also have a responsibility to allow everyone to take part in the discussion. Organized efforts to simply disrupt the conversation are as undemocratic in their nature as any manipulation by the main speaker at the town hall. Just because the conversation may be unpredictable does not mean that anarchy should reign. Rules should be established at the beginning of a dialogue session regarding participation and the manner in which the discussion will be held. And then those rules need to be enforced. It is not public discourse to simply disallow the speaker to speak.
Long ago I worked with a CEO who decided that he would no longer do an evaluation at the end of his annual leadership retreat. When I asked why, the assistant told me that the CEO was not satisfied with the results of the last two meetings and as a result was not going to do an evaluation. Initially I thought this was the most ridiculous thing I had ever heard. But as I thought about it, I realized that at least it was an authentic response.
If you don't want to hear the answer, don't ask the question. But if you ask the question, you have to pay attention to the response. My advice for those who are out there either speaking on behalf or against the current proposed health care plan is to thicken up your skin and keep at it.
Listen to the response, but remember that those relatively few people in the audience are not necessarily representative of everybody. Most of us are interested in what you have to say so keep saying it. And then measure your interpretation of the response based on all of us, not just the rowdy few.
Leadership Development Specialist L. Todd Thomas ("Dr. Todd") PhD, M.S., M.A, is Founder of
IMPACT Consulting and Development
. Dr. Todd holds a PhD in Human Communication, Masters in Educational Psychology and a Masters in Interpersonal Communication. He was a professor at North Carolina State University and Indiana University before leaving for the corporate world. He led Organizational Learning at Rockwell Avionics and was the executive responsible for Organizational and Executive Development at Daimler Financial Services for 10 years. Dr. Todd has coached and consulted with over 3000 leaders from 40 different countries spanning 4 continents. He is a speaker, seminar leader and the author of "Leading in a Flat World: How Good Leaders Become Greatly Valued." Other titles include "Life Lessons for Leaders" and "Stop Wasting Your Time: Creating High-IMPACT Meetings" as well as the "Leadership Integrity Quotient(tm)" leadership assessment.