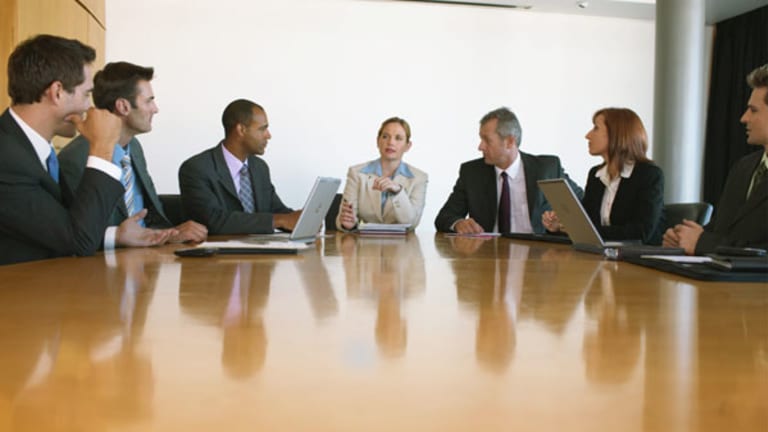 The Last Hurrah for IPOs
Facebook's offering looks like the end of this latest IPO frenzy. because Twitter is still a long way away.
NEW YORK (
-- Just In case you hadn't heard,
Facebook
is planning an IPO. Not just an ordinary launch, but an offering to beat all offerings. The social network giant hopes (and probably will) to raise $10.6 billion.
That should spark a huge run on IPOs, right?
Not necessarily. In fact, there's a good chance it may make the rest of the IPO candidates out there now pale by comparison and a few reticent to launch at all.
According to Renaissance Capital, 18 companies have already withdrawn plans to go public in 2012, as of May 9. That compares to 16 in all of 2011 and 10 in 2010. The most common reason cited is "market conditions," which rings false with stocks turning in one of the best first quarters in years. The actual reason: Nobody wanted to buy the stock at the price the companies wanted to sell it. Market conditions sounds so much nicer than no one likes us.
Other offerings were probably hoping that some of the Facebook hype would rub off on their IPOs. But hype is no guarantee of great stock performance beyond maybe the first day.
The average first day pop for new stocks is 16% this year, as stated by Renaissance Capital. This is dwarfed by the dot-com bubble first day average of 56% in 2000 and 72% in 1999, but it is the highest average in 12 years and we're not even half way through the year.
Unfortunately, mostly institutional investors get to enjoy those pops. The majority of regular investors have to buy in the aftermarket and then the performance is not as good as the hype.
10 Stocks to 'Like' When Facebook Goes Public >>
Groupon
(GRPN) - Get Free Report
is the best example. The hysteria on the floor of the exchange that day was shocking. The company executives refused most interview requests and acted like the equivalent of financial rock stars. Groupon is now down 60% after facing questions about its accounting and profits. My guess is their schedule is opening up for interviews.
Remember
America Online
, now known simply as
AOL
(AOL)
? They went public in 1992 priced at $11.50 per share and popped 28.3% the first day to close at $14.75. The company bragged of 30 million subscribers. That pales in comparison to Facebook's 900 million users, but this was also in the time of Apple II and before smart phones. The company went on to merge with
Time Warner
(TWX)
, and the market cap hit $226 billion in 2001, but now, what's left of the company has a market cap of around $2.2 billion.
Those cautionary tales though get drowned out by
Google
(GOOG) - Get Free Report
. It too went public under a cloud. Remember the dutch auction? The unorthodox system looked at times as if it wouldn't come off. Warren Buffet said he wouldn't buy it because he couldn't accurately place a value on the company.
Google went public in 2004, priced at $85 and blew up over $600, eventually climbing to $700 in 2007 only to plummet during the financial crisis. It's taken the company four years to get back over $600, but at a return of 465%, that first day pop doesn't look so bad.
Facebook's Pop and How To Play It >>
Following the confetti drop of Facebook, there isn't much to get over excited about. The return of Toys "R" Us is in the pipeline, but considering that
Hasbro
(HAS) - Get Free Report
and
Mattel
(MAT) - Get Free Report
have seen profits fall as toy demand slumps, the buzz is fading.
The shadow market's biggest name is
Twitter
and they have been adamant that an offering is at least two years away and that it has plenty of money -- thank you very much -- and doesn't need to go to the public with its hand out.
So once the Facebook hangover wears off, the IPO watchers will have to content themselves with the likes of
Michaels Stores
,
Party City
and
Restoration Hardware
.
It's going to be a long wait for Twitter.
--
Written by Debra Borchardt in New York.
>To contact the writer of this article, click here:
Debra Borchardt
.
>To follow the writer on Twitter, go to
http://twitter.com/wallandbroad
.
Disclosure: TheStreet's editorial policy prohibits staff editors, reporters and analysts from holding positions in any individual stocks.