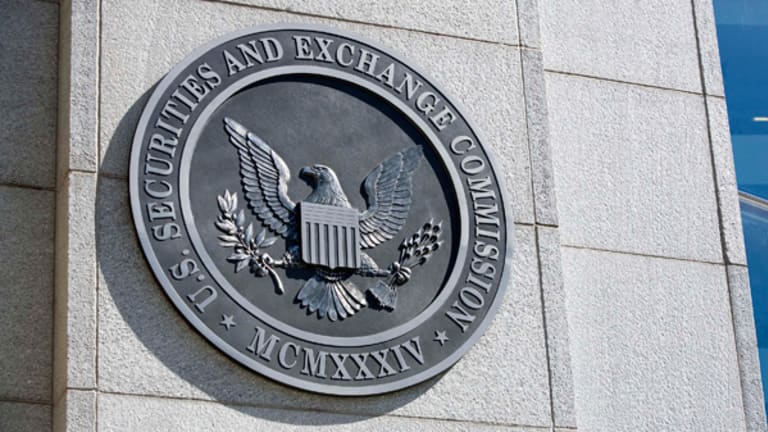 NEW YORK (TheStreet) -- The federal government is content to let states license casinos and sell lottery tickets that prey on poor people who don't understand math, yet it continues to prevent many sophisticated, but less-affluent, investors from investing in venture capital and private equity.
According to a recent academic paper (Private Equity Performance: What Do We Know? (July 2013)), it is believed that private equity investment performance "consistently exceeded public markets" and outperformed the S&P 500 by an average of about 3% annually.
Surprisingly, many of the same politicians who talk about lifting people into the middle and upper classes are simultaneously defending a policy that impedes both class mobility and job creation.
To be an "accredited investor," who can invest in private equity and venture capital on an unrestricted basis, requires that an individual have a net worth of $1 million excluding his primary residence, or $200,000 in annual income in each of the past two years, with the expectation of earning more than $200,000 in the current year (or $300,000 in joint income with a spouse in each of those years).
According to the government's own data, the average annual wage for both "Financial Analysts and Advisors" and "Securities, Commodities, and Financial Services Sales Agents" was nowhere near the $200,000 required to be an "accredited investor."
These examples illustrate that even many financial industry professionals would not meet the "accredited investor" income test, and some might be prevented from personally investing in the very same securities that they recommend for their clients.
Finance graduates, former financial professionals and others with finance or investment experience may also not qualify as "accredited investors" despite their academic or work experience.
The "accredited investor" standard dates back to the Securities Act of 1933 and reflects the government's desire to protect unsophisticated or ill-informed investors from risky or unsuitable investments. Using investors' affluence, however, instead of their level of sophistication, to determine whether they are capable of fending for themselves is ridiculous.
An uneducated dolt who inherits $10 million is almost certainly less capable of making rational, well-informed investment decisions than a college graduate who works in the securities industry and manages investments professionally for his clients. Nevertheless, the former would qualify as an "accredited investor" while the latter might not.
The restrictive "accredited investor" standard also limits the amount of capital available to early- and growth-stage private companies, precisely the sort of job-creating enterprises that politicians on both sides of the aisle love to pay lip service to.

A 2011 report by IHS Global Insight and the National Venture Capital Association found that companies, which at one point were venture-backed, were responsible for 11% of total private sector employment and 10% of total U.S. sales in 2010.
Many of the country's most successful tech companies have been venture-funded, including Google (GOOG) - Get Alphabet Inc. Class C Report, Facebook (FB) - Get Facebook, Inc. Class A Report and Twitter (TWTR) - Get Twitter, Inc. Report. Opening up private equity, venture capital, and other alternative investments, to sophisticated investors who have been excluded solely on the basis of their net worth or income provides those investors with attractive new opportunities and encourages increased business formation and growth.
Although I share the Securities and Exchange Commission's concern with protecting investors from unsuitable investment products, I believe this objective can still be satisfied while providing a mechanism for sophisticated investors who don't qualify under the current income and net worth tests to qualify as accredited investors.
Democratizing access to private investment opportunities would benefit investors by providing them with a wider range of opportunities. It would also aid company executives, who would see more competition for investments in their companies, and investment managers, who could solicit a wider pool of investors. In addition, it would promote new business formation and growth.
I encourage readers to submit their comments to the SEC and contact their representatives and senators about the unfairness, and unintended consequences, of the current accredited investor rule. Under a provision of the Dodd-Frank Wall Street Reform and Consumer Protection Act, the SEC is scheduled to review the accredited investor standard in 2014. 
It is my hope that the commission relaxes the standard to expand access to private placements to sophisticated investors who do not current qualify. I wouldn't bet on it, however!
At the time of publication, the author owned shares of Google.

Follow @lennygrover
This article represents the opinion of a contributor and not necessarily that of TheStreet or its editorial staff.
Lenny Grover is the founder of
 and the author of 
Risk/Upside Analysis: A Framework for Making Profitable Investment Decisions
.  Prior to founding Screener.co, he worked as an investment professional with two separate venture capital firms.