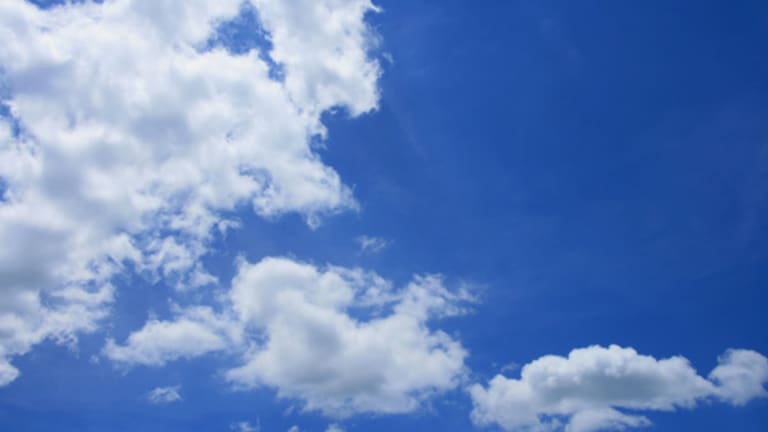 The Game of Cloud Chicken
Cloud service contracts are nice, but the big money is in building private clouds.
NEW YORK (TheStreet) --There is a great game of "cloud chicken" now taking place among vendors and in the press of which investors need to be aware.
The game is to report a huge "cloud" contract and make it appear that some vendor has a customer locked up. In fact, most of the contracts being signed today are either for cloud services -- the kind you'd get in any public cloud -- or for standard software hosted in a cloud environment.
A bad decision on cloud services would be what Ovum consultant Steve Hodgkinson calls
a Type I mistake.
A bad cloud service decision is a recoverable error. It's another thing to commit a Type II error, he writes, to build yourself a bad cloud.
Most of these larger "private cloud" contracts are yet to be signed. When they are, they will be big news. Most of what I'm seeing so far is more fog than cloud.
The deal getting the most attention is the $600 million, 10-year agreement
Amazon.com
(AMZN) - Get Free Report
reportedly signed with the Central Intelligence Agency. Reports quoting
Federal Computer Week, which broke the story,
make it appear Amazon is actually going to build a private cloud infrastructure for the agency.
This would be a very big deal because, while Amazon is known as the leader in the public cloud market -- a utility anyone can access -- it was not thought to be a player in private cloud, on-premise systems accessed only by insiders.
But a close look at the story shows Amazon hasn't won all the CIA's business at all. The FCW story emerged from remarks made at public conferences like the one organized by the Open Source Software Institute conference
, where military-related contractors were brought together with vendors in hopes of saving money on future cloud infrastructure deals. It's the first step in a long process that will eventually result in multi-billion dollar deals, organized by existing military contractors.
When the CIA builds a full private cloud, in other words, the contract will be much bigger than $60 million/year, and probably won't be reported in the media.
Most of the "cloud" deals being announced right now turn out to be simply software contracts.
Take
that turned into stories like this one,
implying that Texas has signed a cloud computing contract with
Microsoft
(MSFT) - Get Free Report
.
The source of the actual release is
Dell
(DELL) - Get Free Report
, and the story is that state workers will use online versions of Microsoft Office. Dell is the re-seller, and Microsoft will actually be collecting 75% less from the state than before. Dell might seem to be in poll position to build and manage Texas' cloud contract, in other words, but it hasn't yet won that contract.
Here's another example,
, which makes it sound like
Lockheed Martin
(LMT) - Get Free Report
has just gotten control of the Environmental Protection Agency's cloud. In fact,
the government contractor reports
it just sold the EPA on the online version of Microsoft Office.
If these press releases tell investors anything, it's that Microsoft remains a powerful force in office applications, and that as its software moves into the cloud and the deals get bigger, the names of its re-sellers shift.
A more telling story is the $267 million agreement
IBM
(IBM) - Get Free Report
has signed with the state of Ohio, which
The contract will convert the state's existing data center to the use of cloud technology, the aim being to save money on operations. IBM, in short, is building Ohio's cloud.
This is what investors need to look for. When an institution buys "cloud services," that's like a chicken's commitment to breakfast, the eggs on the plate. When they hire you to build their private cloud instrastructure, they're the pig. They're committed. And that's where the big cloud money is, in the bacon.
At the time of publication, the author was long IBM.
This article is commentary by an independent contributor, separate from TheStreet's regular news coverage.