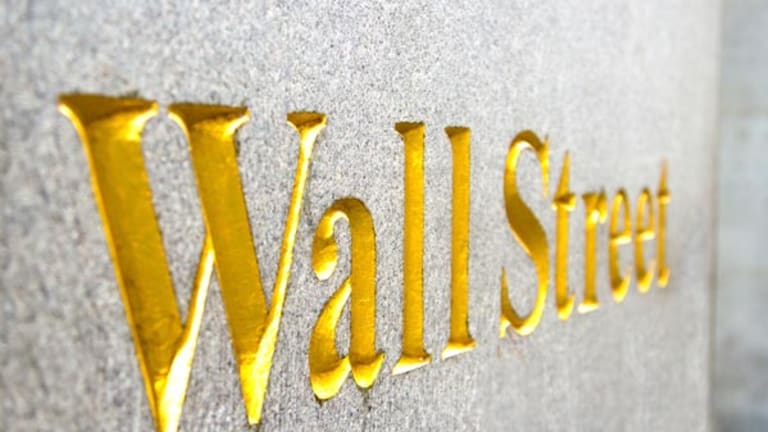 The Five Dumbest Things on Wall Street This Week: Labor Day Quiz
Take a shot at winning a copy of Jim Cramer's latest book!
Summer is winding down, so it's time to review Wall Street's warm-weather antics in The Five Dumbest Things Labor Day Quiz. Answering correctly could get you a shot at an autographed copy of Jim Cramer's
.
Enter by midnight Tuesday, Sept. 4, by emailing your answers
with the words "Contest Entry" in the subject line. We'll rerun the column Friday with the answers and the name of the winner. If there's more than one correct entry, of course, we'll have a drawing.
So, sharpen your No. 2 pencils. Good luck!
1. Name the big-spending tycoon who recently complained he was being treated like "some sort of genocidal tyrant."

News Corp. (NWS) chief Rupert Murdoch.
Cerberus Chairman John Snow.
Apple (AAPL) CEO Steve Jobs.
Oracle (ORCL) chief Larry Ellison.
2. Match the top exec with his commentary on the collapse of the subprime mortgage business and resulting market unrest.

Goldman Sachs (GS) finance chief David Viniar.
Bear Stearns( BSC) CFO Sam Molinaro.
Countrywide( CFC) chief Angelo Mozilo.
H&R Block (HRB) chief Mark Ernst.

"The mortgage origination market is in the midst of the most severe dislocation that it has seen in years -- maybe the most severe since the 1930s."
"Nobody saw this coming."
"I have been at this for 22 years, and this is about as bad as I have seen it in the fixed-income market."
"This is not a rescue."
3. In July, activist hedge fund Third Point Capital called on the board at
PDL BioPharma
(PDLI)
to fire CEO Mark McDade "before he is allowed to destroy shareholder value at our company for even one more day."
A month later, McDade quit. What happened next?

Third Point called for PDL Chairman L. Patrick Gage to resign too.
Third Point asked the PDL board to step down.
Third Point demanded that PDL's entire workforce quit.
All of the above.
4. Match the CEO of the struggling mortgage company with his heartfelt commentary on massive layoff plans.

American Home Mortgage's Michael Strauss
Accredited Home Lending's( LEND) James Konrath
Capital One's (COF) Richard D. Fairbank
Impac Mortgage's (IMH) Joseph Tomkinson

"These difficult decisions were made out of necessity in light of the continued and widely publicized turbulence in the mortgage and financial markets, but with a heavy heart."
"We are deeply saddened by the displacement of these employees, many of whom have been loyal to the company for more than a decade."
"Despite the difficult impact of this decision ... the company remains a strong, diversified institution as we continue to focus on our core banking and lending businesses."
"The employees affected should understand that this is not a reflection on their efforts or their productivity."
5. Name the longtime
Chrysler
executive who was pushed out of the automaker's top spot this summer in favor of
Home Depot
(HD)
refugee Bob Nardelli.

Dieter Zetsche
Juergen Schrempp
Detlef Schrempf
Tom LaSorda
Tommy Lasorda
6. Which event
didn't
take place at online jobs company
Monster.com
(MNST)
this summer?

Monster announced plans to cut 800 jobs.
The New York-based company said it would put itself up for sale.
Monster admitted that 1.3 million users may have had personal data stolen by what it called a "rogue server."
Monster said its chief financial officer was leaving.
7.
Thornburg Mortgage
( TMA) operating chief Larry Goldstone recently made the following statement:
"Our credit quality is among the highest in the industry, our assets among the most liquid of any financial institution, and our client orientation is without parallel in the mortgage industry."
What did Thornburg proceed to do in the following weeks?

Delay its quarterly dividend payment by a month.
Sell a third of its mortgage portfolio at a loss.
Raise $500 million in an offering of preferred stock yielding at least 10%.
All of the above.
8.
Sun Microsystems
( JAVA) recently changed its Nasdaq ticker symbol to JAVA from SUNW. Why?

Java is named after the geeks at Stanford who founded the company.
Java means "limitless opportunity."
Java is another name for coffee.
Java is located in Indonesia, southwest of Sumatra.
9. Layoffs swept the mortgage industry this month as lenders shut their doors and investors fled the market for mortgage-backed securities. Which company recently said it hired 600 veterans of bankrupt American Home Mortgage?

Wells Fargo (WFC)
Citi (C)
IndyMac( IMB)
Luminent( LUM)
10.
Procter & Gamble
(PG)
recently filed a patent lawsuit against
Kraft
( KFT). What is the source of the dispute?

The recipe for Velveeta cheese food.
The use of dehydrated potatoes in Pringles chips.
The triangular shape of Toblerone chocolate.
The design of a recent Maxwell House coffee can.
In our award-winning effort to enrich the reader experience, the Five Dumbest Things Lab now scores each item using our proprietary Dumb-o-Meter. This cutting-edge technology employs a finely calibrated, 100-point scale measuring sheer Dumbness, as calculated via a closely guarded secret formula.
Got your own idea for the dumbest thing of the week?
Want to get your Five Dumbest in the mail? It's easy. Just become a TSC member -- it's free -- and you'll receive the Five Dumbest in our Before the Bell email newsletter every Friday. The rest of the week, before each trading day, Before the Bell gives you a comprehensive look at the stocks expected to move the market, plus access to a sampling of our premium content from RealMoney. Click here to sign up for Before the Bell!