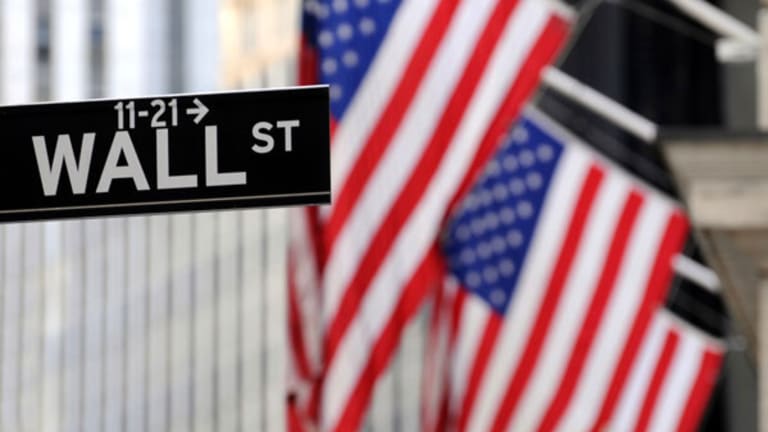 The Five Dumbest Things on Wall Street This Week: Jan. 25
Gregg Greenberg skewers the biggest companies that made the best bloopers.
5. Caterpillar's Imprudence
The Chinese were the first people to spin silk from a caterpillar. In the city of Suzhou, for example, artisans have been producing silk the same way for over 4,000 years.
Well, judging by the ability of a wormy little Chinese machinery company to spin
Dow
-component
Caterpillar
(CAT) - Get Caterpillar Inc. Report
in circles, they are clearly upgrading the ancient trade to suit a modern world.
Shares of Caterpillar fell a week ago, after it revealed itself to be the victim of an accounting fraud at the Siwei subsidiary of ERA Mining Machinery, a Chinese company it acquired last summer for $653 million. The tractor maker announced it would take a noncash charge of $580 million, or 87 cents a share, in its fourth quarter as result of its hoodwinking.
"It came as a complete surprise to us," a former board member anonymously told
Reuters
. "It was presented to us as a pretty straightforward transaction. It's a shame. It should have been investigated further."
Really? You think so? We thought a supposedly smart outfit like Caterpillar would have dug a little deeper into a company that got itself listed on the Hong Kong exchange via reverse merger -- the shadiest invention since the beach umbrella -- but apparently we were wrong. Ironically, the world's largest maker of excavation equipment didn't dig at all in this case!
And if we think these guys were idiots, heck, we can only imagine what Carson Block must think of them. If anybody knows how dirty some of these Chinese scams can be, it's definitely the man behind research firm Muddy Waters.
In a statement, Caterpillar said an investigation into the deal "determined several Siwei senior managers engaged in deliberate misconduct beginning several years prior to Caterpillar's acquisition of Siwei."
Oh, brother. Forget silk, folks. These morons had the wool pulled over their eyes for the entire world to see.
4. Shooting Star Scientific
Make way, Manti Te'o. You have company -- and it's very much real.
Like the Notre Dame linebacker who lied about his fictional girlfriend,
Star Scientific
(STSI)
misled investors about the involvement of Johns Hopkins University in the clinical testing of the company's retail nutritional supplement anatabine.
TheStreet's
own biotech ax Adam Feuerstein snared the company this Wednesday for fabricating a link between the well-respected school and anatabine, which accounted for a disappointing $1.7 million of Star's sales last quarter.
Star reported initial interim results from a clinical study of anatabine as a potential treatment for thyroid disease on Jan. 7. The company claims the study succeeded, but Feuerstein points out that it failed to disclose any real data. Star's press release included a promotional quote about anatabine from Dr. Paul Ladenson, described as a "senior endocrinological consultant" for the study.
"Ladeneson's real job is director of the Division of Endocrinology and Metabolism at Johns Hopkins School of Medicine. He's a thyroid disease expert," says Feuerstein. "Why did Star Scientific omit Ladenson's academic affiliation from its Jan. 7 press release? Likely because, as Desmon made clear, Ladenson's role in Star Scientific's anatabine thyroid disease study had nothing to do with Johns Hopkins."
So who is the "Desmon" to whom Feuerstein is referring? Is that another imaginary figure?
Not in the least. That person is very real, indeed. In fact, she's the person putting the kibosh on Star's silly hype.
"The Antabloc Supplementation Autoimmune Prevention
ASAP clinical study was not conducted at or approved by Johns Hopkins," said Johns Hopkins' spokesperson Stephanie Desmon. "We do have guidelines about such things and he
Ladenson is in violation here." She added that Johns Hopkins has started an inquiry into the matter.
Shares of Star Scientific sank over 10% Wednesday on the heels of Feuerstein's report even as the broader market spiked.
Yep, it doesn't get much realer than that.
3. SandRidge's Campaign Foe
There was a call for "change" this week, our fellow Americans. And it did not come from President Obama on Monday during his inaugural address.
For that matter, nor did it come from Beyonce, who it turns out wasn't saying a damn thing during her pre-recorded rendition of the
Star Spangled Banner
.
No, while the president was on Capitol Hill trying to unify the country (or at the very least smile politely for snapshots with John Boehner), another, even larger political battle was brewing away from Washington D.C.
You guessed it: We're talking about asset manager TPG-Axon and its campaign to oust
SandRidge Energy's
(SD) - Get SandRidge Energy, Inc. Report
entire board of directors. And judging by the letter that TPG-Axon, which owns 6.7% of the driller, addressed to SandRidge shareholders on Wednesday, this conflict is going to get really, really messy.
(OK. Begin lip-synching
The Battle Hymn of the Republic
...) "It is time for change -- the company must dramatically streamline, simplify and focus in order to build value for shareholders. However, that change must begin at the top -- please join us in replacing the current directors with directors who will serve stockholder interests," TPG-Axon said.
The investment firm then published a list of grievances so long it put the
Declaration of Independence
to shame. Although in this case, the target was not King George III, but SandRidge CEO Tom Ward, who they characterize -- not wrongly -- as even more autocratic and self-enriching than the British monarch.
"Tom Ward has reduced his percentage ownership by 75% since 2008, and has sold shares in each of the past five years, selling a total of approximately 20.6 million shares over such time period ... even as his compensation increased 70% to $25 million (between 2007 and 2011) -- a level vastly higher than peers," TPG-Axon charged.
TPG-Axon also pointed out that SandRidge's stock has declined almost 80% from its IPO in 2007 and is the single-worst-performing energy stock in the Russell 1000 Index over that period. But the authors saved their most vitriolic attacks for Ward's outsized perks and pay package, ranging from his private jets to his part-ownership of the NBA's Oklahoma City Thunder.
"SandRidge Energy has enriched management, but shareholders have suffered," TPG-Axon bellowed to potential voters.
For the love of Lincoln. Forget about "malice towards none and charity for all." These guys are out for blood and a whole lot of money.
Lucky for us, that usually leads to a whole lot of stupidity.
2. Greece's Legal Lesson
From the folks who brought the world democracy, check out the latest lesson in good governance from our friends in Greece.
Greek prosecutors indicted the head of the country's statistics agency this week for allegedly inflating Greece's 2009 deficit for political purposes. Andreas Georgiou and two other members were charged with "felony violations for dereliction of duty and making false statements that damaged the Greek state," according to a Greek official.
The allegations first popped up in September 2011, when a former board member of the government agency publicly accused Georgiou of using overly conservative accounting methods in calculating Greece's 2009 deficit in order to justify harsh austerity measures that were a precondition for the country's bailout package. Georgiou replied to those allegations by saying that Greece's statistical standards were simply brought in line with the demands of Eurostat, the European statistical agency.
Greece's 2009 deficit was originally projected to be 6% of gross domestic product, but was later jacked up to 13.6% after the Socialists swept into power in October of that year. That number was later upped to over 15% of GDP. Greece received its $146 billion bailout from the
EU
and
IMF
in May 2010 based on those final figures.
Imagine that. A Greek government economist is being criminally charged for totally missing the boat. Deliberately or not, Georgiou could end up in jail for blowing the figures.
Hmmm. Perhaps if members of Congress had a few hard years staring them in the face for every dumb decision they made, then maybe those bozos would govern the country with far greater care.
On that note, Atlanta
Federal Reserve
President Dennis Lockhart sure is lucky that's not the case here following his totally incorrect read of the banking system prior to the financial crisis. Based on Fed transcripts from August 2007 released last Friday, his goose would have been cooked if we were in Greece.
"I believe that the correct policy posture is to let the markets work through the changes in risk appetite and pricing that are under way, but the market observations of one of my more strident conversational counterparts -- and that is not Jim Cramer
laughter -- are worth sharing," said Lockhart.
So what do you think, Jim? Should we use the Grecian formula and lock Lockhart up for being so boneheaded back then?
Nah. They may be nuts. And they may know nothing. But that's still a bit harsh.
1. Ballmer's Drama
The entire investing world watched
Apple's
(AAPL) - Get Apple Inc. Report
stock get scalped this week and wondered if CEO Tim Cook can right the ship after the iPad maker's disappointing fiscal first-quarter results. Nevertheless, we here at the
5 Dumbest Lab
had our eyes on a different, and equally as large, scalp.
Steve Ballmer's, of course!
Come on. With all the juicy stuff being written about
Microsoft's
(MSFT) - Get Microsoft Corporation Report
CEO this week, how could we not take our eye off the Apple ball and focus on Ballmer for a while?
"Is he a great CEO? I don't think so," former Microsoft insider Joachim Kempin told
Reuters
Tuesday. "They need somebody maybe 35-40 years old, a younger person who understands the
Facebook
generation and this mobile community. They don't need this guy on stage with this fierce, aggressive look, announcing the next version of Windows and thinking he can score with that."
Kempin, who worked in sales at Microsoft between 1983 and 2002 and had direct access to founder Bill Gates, spills the beans about Ballmer in a new book titled
Resolve and Fortitude: Microsoft's ''Secret Power Broker'' Breaks His Silence
. Kempin, for those who may have forgotten, was called upon as a witness to defend the so-called "evil empire" during the government's antitrust onslaught against the company. He left as a result of his testimony in 2002, two years after Ballmer replaced Gates atop the software giant.
In the book, Kempin alleges that Ballmer has ruthlessly kneecapped potential rivals since grabbing the CEO position, starting with the 2002 ouster of Richard Belluzzo, Microsoft's former chief operating officer and the man credited with successfully launching the Xbox game console.
"He (Belluzzo) had no room to breathe on the top. When you work that directly with Ballmer and Ballmer believes 'maybe this guy could someday take over from me,' my God, you will have less air to breathe, that's what it comes down to," Kempin told
Reuters
.
Following Belluzzo out the door during Ballmer's rein have been former Windows chief Steve Sinofsky, online head Kevin Johnson, Office chief Stephen Elop and software guru Ray Ozzie.
"Ozzie is a great software guy, he knew what he was doing. But when you see Steve (Ballmer) and him on stage where he (Ozzie) opposed Steve, it was Steve's way or the highway," said Kempin.
Oh, man. If only Shakespeare lived to see Seattle, he could have done a number on the hardnosed power plays at Mister Softee. We can hear the Bard now: My kingdom for a tablet!
Look: We are well aware that Kempin was no shrinking violet when all this madness was going on. You don't get to be known as Bill Gates' "enforcer" for nothing. And we also know there is nothing like a tell-all book for score-settling.
That said, while sales and profits have grown through Ballmer's tenure at the top, a quick scan of Microsoft's stock price shows that investors have long been unrewarded. Microsoft's chart is so flat you can practically skate on it. And the real or imaginary foes Steve has sent packing to save his own skin have only highlighted that fact.
Mark our words, Steve, we expect more Kempins to come out of Microsoft's woodwork now that the ice has been broken. So get ready to rumble, and while you do, keep this in mind: Simply because the world has been captivated by the recent turmoil in Apple's stock doesn't mean it has forgotten about the unmemorable returns of yours.
Disclosure: TheStreet's editorial policy prohibits staff editors and reporters from holding positions in any individual stocks.