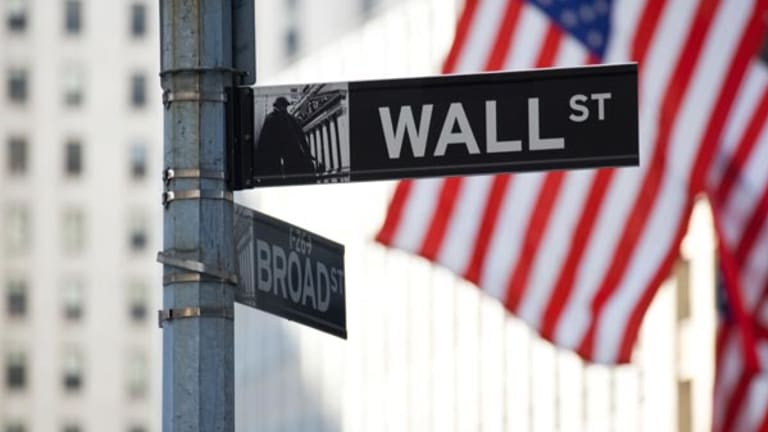 The Five Dumbest Things on Wall Street This Week: April 4
Corn pops as beans get the drop; what does Bear do now?; Schering-plowed; UBS -- stands for 'under the bus'?; AAR maintains innocence, not much else.
1. Corn Pops, Beans Get the Drop
Corn prices are crackling, and U.S. farmers are saying, "We don't care." According to government farm numbers released this week, agriculturalists across the country are voting with their seeds. Their verdict: Despite enthusiastic political support for ethanol, the corn market isn't worth a hill of beans.
On Monday, the U.S. Department of Agriculture reported that clodhoppers are switching to soybeans as a worldwide shortage on cooking oil jump-starts bean demand. Their soil, meanwhile, has been crying for reprieve from corn's thirsty stalks.
The ethanol plan, widely seen as a clever ploy by politicians to appeal to voters in farming states, has been turned on its ear as farmers give up on corn. Ethanol producers are also having trouble, because their business model now entails converting increasingly expensive corn into increasingly cheap auto fuel.
Market commentators have long questioned the wisdom of using ethanol. They contend that corn doesn't belong in gas tanks. Meanwhile, the cost of corn, a main input in America's best foods (
Twinkies
, etc.), continues to skyrocket as consumers remain strapped for cash. Beans, on the other hand, promise to abound.
All the confusion calls to mind another time-honored American corruption of the corn-fermenting process. Bourbon, like biofuel, shouldn't be mixed with cars, but at least it offers high profit margins -- and a lot more fun in the bargain.
Dumb-o-meter score: 95. Let's belly up and hope the ethanol policy does the same. After all, drinking whiskey sure beats huffing gas.
2. What Does Bear Do Now?
Persistent rumors that
Bear Stearns
( BSC) is alive and kicking have been greatly exaggerated.
Both Wall Street and Main Street forgot that the defunct broker is soon to be
JPMorgan
(JPM) - Get JP Morgan Chase & Co. Report
or nothing at all, depending how you cut it.
Last week, protestors rallied at Bear Stearns', er, JPMorgan's headquarters on 46th and Madison Avenue in Manhattan to decry the government's alleged bailout of the once-formidable broker. The protestors contended that homeowners, who these days own their houses roughly to the same extent that Bear owns its building, are more deserving of a helping hand than Bear.
As the rabble-rousers marched through their usurper's well-furnished lair, few seemed to appreciate that the Fed gave Bear and its shareholders a raw enough deal. JPMorgan CEO Jamie Dimon swallowed the bank in a firesale with not a little help from the
Federal Reserve
.
Several days later, Bear agreed to a deadline extension that allowed
Thornburg Mortgage
( TMA) to refinance. The act of clemency, which helped keep the troubled jumbo mortgage specialist solvent, was particularly sweet, considering that the same margin calls that threatened to decapitate Thornburg had brought Bear to its knees mere weeks earlier.
And anyway, Bear had very little to lose. After all, the money it lent to Thornburg will soon belong to JPMorgan.
Suffering from similar delusions, analysts at Bear, who will soon be analysts elsewhere if anywhere, downgraded real estate investment trust
KKR Financial
(KKR) - Get KKR & Co. Inc. Report
on Tuesday. KKR still has something on Bear, though: It exists.
To put at least one question plaguing the financial markets to rest, Fed Chairman Ben Bernanke appeared before Congress Wednesday. To arrest continuing misperceptions that Bear Stearns is alive, he eulogized the company, saying that without his intervention, the company would have gone under, creating mass confusion and crippling the entire financial system.
Dumb-o-meter score: 91. Hopefully, thanks to Ben's testimony, everyone will be on the same page next week.
3. Schering-Plowed
As it turns out, drugmaker
Schering-Plough
( SGP) just isn't very good at making drugs.
That's too bad, because it's what the biotech company is supposed to be doing. Its joint project with
Merck
(MRK) - Get Merck & Company Inc. Report
, Vytorin, got panned this past weekend by a cabal of doctors.
Vytorin had the distinction of being one of the most expensive and well-marketed heart drugs on the market. And although it was as good at preventing harmful cholesterol from clogging patients' arteries as it was at preventing spare dollars from clogging their bank accounts, Vytorin wasn't so good at preventing heart attacks, the doctors found. Clutching their wallets in pain, Schering-Plough investors spent Monday calling their brokers to sell shares down 26% on the news.
Chief among Vytorin's benefits had been its dollar value: It accounted for half of Schering-Plough's profits, which may be why Schering and Merck haven't given up on the drug's curative effects. In hopes of prolonging their moneymaker's survival, the companies have embarked on another broader series of tests, fittingly called IMPROVE-IT. Sadly, the results of that study, along with whatever value may remain in Schering-Plough, will not be known for several years.
In the meantime, the company announced Wednesday that it plans to relieve 5,500 employees of their duties in an effort to cut costs in conjunction with near-certain reductions in sales. The prognosis from analysts isn't great. Credit Suisse slashed Schering-Plough's 2008 revenue forecasts by hundreds of millions of dollars.
"We've taken tough actions needed in this tough environment," Schering-Plough CEO Fred Hassan said in a conference call.
Dumb-o-meter score: 85. An environment where your product is nearly worthless may be slightly worse than "tough."
4. AAR Maintains Innocence, Not Much Else
If you, like us and most major airlines, prefer your planes well maintained, you may not like this week's actions by
AAR
.
On Tuesday, the Federal Aviation Administration
expressed disappointment in the aircraft maintenance firm. According to an agency survey spanning most of the past decade, AAR has failed to use instruction manuals when repairing about 350
Boeing
(BA) - Get The Boeing Company Report
landing gear components.
Among the results of the oversight was the collapse of the gear on a
US Airways
(LCC)
757, as it refueled last October.
The FAA's note indicates that "AAR landing gear services approved truck beams for return to service that were not maintained in accordance with the manufacturer's maintenance manuals."
In an effort to clear up confusion, AAR issued a press release stating that even though its maintenance techniques were a little outside the box, it had presented the repair technique to Boeing, which, according to AAR, gave the botched job a thumbs-up.
But as the past several weeks have shown us, it's not the best time for a maintenance company to pass the buck. Airlines ranging from
United
( UAUA) to
Southwest
(LUV) - Get Southwest Airlines Company Report
are facing scrutiny from the FAA as they ground planes to keep them from falling apart midair.
Dumb-o-meter score: 82. "The FAA notice does not require taking any corrective action" on such landing-gear mishaps, AAR said in a press release. That's comforting.
5. UBS -- Stands for 'Under the Bus'?
UBS
(UBS) - Get UBS Group AG Registered Report
managed to make April Fools out of U.S. investors Tuesday.
The Swiss bank rode a wave of second-quarter spring fever for financial stocks even as it showered the market with bearish news.
The company announced it faces $19 billion in writedowns tied to ever-proliferating subprime exposure, which has jumped across the formidable barriers of the Atlantic Ocean and the Alps to infect the brokerage. To address its problems, UBS announced that it would seek $15.1 billion in financing and that Chairman Marcel Ospel would be leaving the company.
Ospel took credit for the bank's hefty exposure to bad debt as he abdicated his chair. "We have worked very hard and have been able to address the firm's most pressing problems, thereby laying the foundation for the long-term success of the bank," he said.
And now, Ospel seemed to say, someone else can clean up the mess.
Fellow UBS honcho -- and fellow Marcel -- CEO Marcel Rohner, will be left with much of that task. "The write-downs are very large and unprecedented, they are also necessary for us to turn the page," he said on an analyst conference call.
Investors seemed cheered by the wisdom of their new Marcel, buying UBS as though the company's April 1 share offering were an elaborate prank, perhaps a buyback in disguise.
Dumb-o-meter score: 65. "My willingness to stand for re-election for a further one-year term was based on my desire to lead UBS out of its current difficult situation," Ospel said. Well done, Marcel. We were almost fooled.