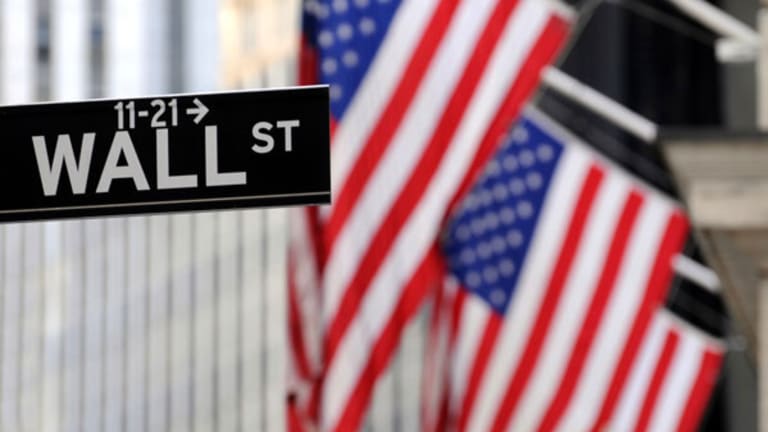 The Five Dumbest Things on Wall Street This Week
Bancroft bungling; Prince dethroned; GM crash; Cisco skid; Tousa tumble.
1. News to the Bancrofts
Youth will be served at
News Corp.
(NWS) - Get News Corporation Report
.
Rupert Murdoch's media conglomerate made headlines this week by naming a new director. News Corp., which owns the Fox television network, tapped 27-year-old Natalie Bancroft to fill an opening tied to the pending acquisition of
Wall Street Journal
publisher
Dow Jones
(DJ)
.
The appointment raised eyebrows because Natalie Bancroft is neither a titan of industry nor a publishing industry veteran. She's an opera singer who lives in Europe.
Moreover, she got the slot only after her family -- the Bancroft family that controls Dow Jones through its supervoting stock -- fumbled its chance to place a high-profile journalist on the board, by making ill-advised nominations and missing deadlines.
Still, News Corp. CEO Rupert Murdoch insists he has the right candidate. As
TheStreet.com's
Nat Worden
reported Wednesday, Murdoch bristles at questions about whether Natalie Bancroft has the wherewithal to look after shareholders' interests.
"That's rubbish," Murdoch said on a conference call with analysts following the company's first-quarter earnings report. "The experts said
Google's
(GOOG) - Get Alphabet Inc. Report
structure would be bad for shareholders."
Way to change the subject. The experts' complaint wasn't that Google's board was packed with 27-year-old opera singers lacking in apparent business experience. To the contrary, Google's board is chock full of Silicon Valley hard hitters.
The experts' complaint about Google -- and about Dow Jones and News Corp., for that matter -- is that the company has two classes of stock. The arrangement gives insiders control of the company with just a minority economic stake -- and insulates the CEO and his pals from shareholder discontent.
Not that any of this matters much to Murdoch, who after all is due next month to take control of the
Journal
. His $5 billion bid for Dow Jones was helped immeasurably this past spring by persistent strife within the Bancroft family.
Murdoch may have been recalling that as he took questions on Wednesday's call. "They're a funny family," he said of the Bancrofts.
And as usual, the joke is on them.
Dumb-o-Meter score: 93. "We think Natalie is going to be a wonderful addition to our board of directors and we look forward to working with her," said Murdoch.
2. Crowning Achievement
Citi
(C) - Get Citigroup Inc. Report
chief Chuck Prince finally surrendered his throne.
Prince
resigned Sunday as the big bank announced a massive writedown of mortgage-related assets. Citi said it faces as much as $11 billion in losses on subprime mortgage securities and collateralized debt obligations -- making it the biggest loser so far in the credit crunch that has swept Wall Street this year.
"Given the size of the recent losses in our mortgage-backed securities business," Prince said, "the only honorable course for me to take as chief executive officer is to step down."
Some might say the honorable course would have had Prince stepping down earlier. The bank's stock declined over his tenure, as rising expenses weighed on Citi's earnings. Prince, meanwhile, was busy becoming Wall Street's go-to guy for wrongheaded remarks.
Back in July, as the credit markets were grinding to a halt and losses were mounting on bank balance sheets, Prince told the
Financial Times
, "As long as the music is playing, you've got to get up and dance."
Then, last month, Citi surprised investors with the announcement that its third-quarter earnings would plunge 60% from a year ago -- due in part to trading losses that Prince lamely labeled an "aberration." The shortfall stunned Wall Street, particularly because Prince had earlier made a point of promising investors that 2007 was to be the year of "no excuses."
They'll have to make do with 2007 being the year of no more Chuck Prince.
Dumb-o-Meter score: 91. "I think you are looking for somebody who can effectively lead very large numbers of extremely capable people," Chairman Robert Rubin said, because Citi "has very large numbers of extremely capable people and as you know that takes a very special kind of leadership."
3. GM Rubbernecking
General Motors
(GM) - Get General Motors Company Report
had an ugly collision with reality this week.
The automaker stunned Wall Street Wednesday by announcing a
$39 billion third-quarter loss. The loss, which ranks among the biggest in corporate history, broke a modest string of three straight quarterly profits at GM.
The lion's share of the $39 billion quarterly loss comes from GM's decision to write off the value of billions of dollars worth of deferred tax assets -- credits GM was carrying on its books in hopes of reducing taxes on future profits.
This suggests it may be a while before GM makes enough money to put any tax credits to use. That's no surprise, given car-sales gains by rivals like
Toyota
(TM) - Get Toyota Motor Corporation Report
. Even worse, GM is also exposed to the crumbling U.S. housing market through its 49%-owned GMAC unit, which posted a $1.6 billion loss in the latest quarter.
But GM's third quarter looked ugly no matter how you slice it. Even excluding special items, GM lost $1.6 billion, or $2.80 a diluted share. That reverses a year-ago profit of $497 million, or 88 cents a share.
None of this, of course, will stop CEO Rick Wagoner from claiming GM is in terrific shape.
"We continue to implement the key elements of our North America turnaround strategy," he said in Wednesday morning's press release, "and these initiatives are driving steady improvement in our financial results."
It's hard to see how a $39 billion loss amounts to "steady improvement in our financial results." But finance chief Fritz Henderson managed to outdo Wagoner in minimizing the impact of the writedown.
The charge, Henderson told reporters Wednesday, is purely an accounting matter. He went on to add,
Reuters
reported, that "nothing has changed in terms of the economics of the business."
That's the whole problem, Fritz.
Dumb-o-Meter score: 88. Wagoner later said the loss had "no impact whatsoever on our cash position, no impact on our ability to use the tax offsets in the future, and from my perspective, really no change whatsoever in our outlook or optimism about the future of getting the business turned around."
4. 57 Channels and Nothing On
The declining quality of television programming has got
Cisco
(CSCO) - Get Cisco Systems Inc. Report
chief John Chambers down.
The San Jose, Calif., communications gear company
disappointed Wall Street this week with a mixed fiscal first-quarter earnings report. The company beat analysts' expectations, but shares sold off Thursday after Cisco admitted that sales of routers to U.S. financial companies dropped from year-ago levels.
That's a worrisome trend, given the credit crunch that is sweeping banks and brokerages across the world. Just in the last week,
Merrill Lynch
(MER)
,
Morgan Stanley
(MS) - Get Morgan Stanley Report
,
AIG
(AIG) - Get American International Group Inc. Report
and the aforementioned Citigroup all have taken multibillion-dollar writedowns on their holdings of subprime-related securities.
But Chambers remains doggedly optimistic, saying that "issues of concern" haven't spread beyond the U.S. He expects global growth to continue to drive strong gains at Cisco.
This is hardly an unusual view. In fact, many commentators believe economic expansion overseas will fuel U.S export growth and help keep the nation from skidding into recession.
You'd never know anyone else held that view to listen to Chambers, though. In fact, all the supposed naysaying has driven the well-paid executive to give up his favorite TV show, if you can imagine.
"I have a favorite TV show in the morning that I run with," Chambers said on Wednesday's postclose earnings conference call. "I exercise on my exercise machine, but they were so pessimistic in terms of their guess in the number of economists that were predicting economic slowdown that I actually had to start running outside in order to stay in shape."
Apparently changing the channel wasn't an option.
Dumb-o-Meter score: 82. Chambers' reaction recalls his stance in the early days of this decade, just before the tech bubble collapsed, some people note.
5. Tousa Tumble
Tousa
(TOA)
is looking like a teardown.
The Hollywood, Fla., homebuilder hired Kroll Zolfo Cooper to help Tousa's management in "developing a long-term business plan and assist Tousa in evaluating its restructuring options."
Evaluating Tousa's options shouldn't take all that long. As
TheStreet.com's
Mark DeCambre
reported last month, Tousa's creditors have hired law firm Akin Gump to assess their rights in the event of a bankruptcy filing. Tousa hasn't officially sought Chapter 11 protection, but just last month it withdrew its 2007 and 2008 financial guidance, citing "worsening market conditions impacting the new home industry."
Also impacting Tousa is its huge debt load. A 95% drop in the stock price over the past year has left the company with a stock market value of just $29 million. Yet the company carries more than $1 billion in debt. Tousa is so concerned about this imbalance that last month it hired another adviser, Lazard Freres, "to conduct a comprehensive review of Tousa's capital structure."
Tousa's move this week suggests the findings of that review weren't terribly upbeat. Kroll Zolfo's
client list, after all, is populated largely by companies that have ended up in bankruptcy court.
Not that Kroll Zolfo wants to play that up, of course. The firm says on its Web site that "our professionals specialize in creating business solutions that deliver results."
Unlike the losers who have run Tousa into the ground.
Dumb-o-Meter score: 80. "By retaining Lazard, we are broadening our perspectives on our asset management initiatives, as well as examining our capital structure for a longer-term solution to enhance Tousa's value for its stakeholders," the company said last month.
Author's note: This is my last column at TheStreet.com. Fortunately, the proprietary dumbometer will continue to spin outta control, I tell ya, under a new writer. Reach me
here if you so desire.
In our
award-winning effort to enrich the reader experience, the Five Dumbest Things Lab now scores each item using our proprietary Dumb-o-Meter. This cutting-edge technology employs a finely calibrated, 100-point scale measuring sheer Dumbness, as calculated via a closely guarded secret formula.
Got your own idea for the dumbest thing of the week?
Want to get your Five Dumbest in the mail? It's easy. Just become a TSC member -- it's free -- and you'll receive the Five Dumbest in our Before the Bell email newsletter every Friday. The rest of the week, before each trading day, Before the Bell gives you a comprehensive look at the stocks expected to move the market, plus access to a sampling of our premium content from RealMoney. Click here to sign up for Before the Bell!